Flood: One year later: Part III
Outdated Whatcom County flood maps pose problems
Old maps lead to flood-management, risk-reduction challenges
November 18, 2022 at 5:05 a.m.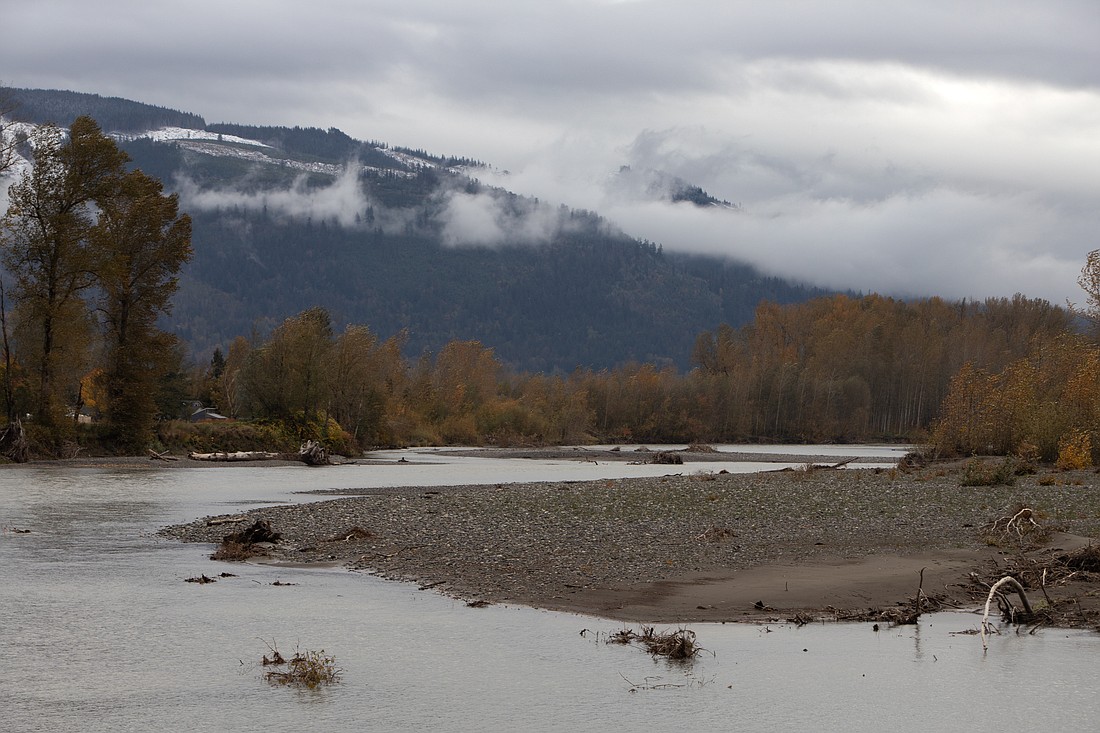 ---
---
Editor's note: Flood: One year later is a multipart series exploring how the devastating November 2021 flooding changed the lives of Whatcom County and Skagit County residents, as well as bodies of government, over the past year. From farmers to mayors, the historic flooding led to economic challenges, developing plans for the future and preparative measures. Today's story explores the effects of 40-year-old flood maps, which leave some communities underinsured and unprepared.
Flood maps that help Whatcom County residents decide whether or not to get flood insurance — and guide government officials on where and what to build and how to prioritize flood planning — are out of date by decades, a county official says.
The maps from the Federal Emergency Management Agency (FEMA) rely on data dating to the 1970s, and some even older, said Paula Harris, manager for the River and Flood Division for Whatcom County Public Works. 
"The mapping that is on our currently effective FEMA maps is based on modeling that was performed in the 1970s, with cross sections that were surveyed on the river in 1964, using models that don't even exist anymore because they were the old kind of computer cards," Harris said.  
Harris has been working with FEMA since 2008 to update the maps, but it has been a long and slow process. The maps, which dictate everything from floodway development regulations to insurance requirements, are essential for helping flood-prone cities like Sumas, Nooksack and Everson make decisions about how to develop a town to be flood-resilient.  
Defining the flood plain 
Updated flood maps will reassess the entire lower Nooksack flood plain, Harris said. The new maps will have accurate flood plain limits, flood insurance risk areas and floodways — areas where land must be reserved to allow flood waters to pass through to prevent raising flood waters upstream.  
The proposed updates change where the floodway currently exists in northern Whatcom County towns, which alters what can be developed there, as well as what can be rebuilt if it's damaged, Everson Mayor John Perry said. 
"If these flood maps change dramatically from what they were, we've been building a city for years ... in what is now going to be a flood plain or floodway," Perry said. "And if it's in a floodway, you can't rebuild if it's over 50 percent damaged. That puts people in a pretty tough spot." 
Flood risk isn't isolated to river communities like Everson, Lynden and Ferndale, said John Gargett, deputy director of emergency management for Whatcom County. Flooding is a county-wide issue and affects any body of water from a small stream to the raging Nooksack River, he said. 
Because of that, all Whatcom residents should know their risk, have an emergency plan in place and stay tuned, Gargett said.  
"There's always education that can be done to improve flood awareness, emergency preparedness, [and] having a plan in place to deal with any natural hazards, floods being one of the most prominent," Gargett said. 
Insurance is based on flood risks
Knowing how floods will impact an area is a key piece of the puzzle when it comes to flood insurance, something home lenders require to issue mortgages on properties located in high-risk areas.
The National Flood Insurance Program helps homeowners know their flood risk, prepare for flooding and file insurance claims. The flood plain determines if flood insurance is required or just recommended. When people decide what types of insurance to purchase, that designation is the difference between being covered or not, Perry said. 
"Everybody is relying on that information to make decisions," Perry said. "You're not going to spend an extra couple thousand dollars a year if you don't need to, and if your mortgage company doesn't tell you you need to, then why would you?" 
The proposed flood plain as of June 2020 lays out an active floodway going north from Everson up through Nooksack and Sumas, something the current flood plain maps do not, Perry said.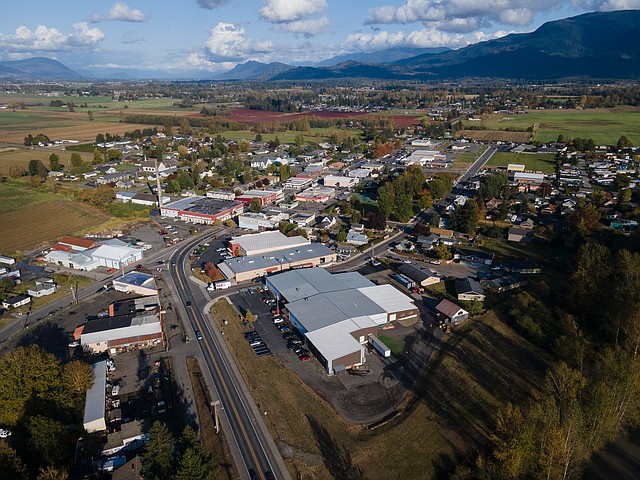 After the November 2021 floods, 2,000 people reported flood damage to the county, Gargett said. Half of those people had damages that required some level of repair, and a third of those homes were outside the FEMA flood plain as defined by current maps — and were not required to have flood insurance by their banks. 
The average flood insurance claim in the U.S. in 2019 was more than $52,000, while the average annual cost for flood insurance was $700, according to FEMA.  
A slow process 
In 2008, the county recognized the flood maps were out of date and entered a contract with FEMA to work on updating the maps, Harris said. By patchworking draft maps together from 2020, 2021 and 2022, flood officials can start to get an idea of what the defined flood plain will look like in the future. 
"It's been a challenge, for sure," Harris said. 
Having updated, accurate maps is necessary for at-risk towns to understand how to mitigate flood risk, Perry said. For some of the towns that experienced heavy damages last November, the sheer scale of the flooding was an eye-opener.
"I think there's a lot of people, especially over in Nooksack, that were kind of in shock," Perry said. "And they definitely would have had flood insurance if they had known that that was a possibility."
Officials, homeowners work to mitigate risks 
The Whatcom County Public Works River and Flood division applied for four grants totaling $27 million in April and August of this year to help homeowners adapt to flood risk by raising or buying out homes, Harris said. Two of them are currently under review at the federal level, Harris said. 
The buyout program drew a lot of initial interest, Perry said. But the longer it takes, the more people just want to get back into their current homes.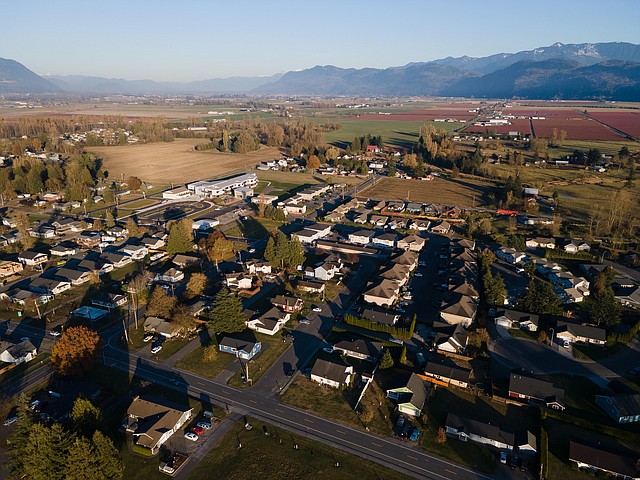 Updating the flood maps will help residents and planners know which houses are most at risk, where development needs to move to higher ground and how to better prepare structures for future flooding, Harris said. But until those maps are finalized, homeowners need to understand their risk and take the necessary steps to prepare for it.  
"If [you] don't have flood insurance, get flood insurance, because it's a 30-day waiting period," Harris said. "Learn about [your] risk and understand more about what a flood would look like. Talk to neighbors and be prepared to get out and get your valuables out if you are subjected to deep inundation like those areas in Everson and Sumas and Nooksack." 
Tomorrow's stories highlight some of the faces of the floods — a homeowner, a mayor, a search and rescue chairman and business owners.
---
Series credits
Reporter Olivia Hobson is a fall quarter intern at Cascadia Daily News. She studies environmental journalism and geographical informational sciences at Western Washington University, where she will graduate in December. Hobson previously wrote and edited for the quarterly environmental magazine, The Planet. 
Photographer Hailey Hoffman is a visual journalist and education reporter at Cascadia Daily News. She joined the team after two years as a staff photographer for The Astorian on the Oregon Coast and is a graduate of Western Washington University.
Editor Audra Anderson is the assignment editor at Cascadia Daily News. She previously worked for Wahpeton Daily News in Wahpeton, North Dakota, as a reporter, then assistant managing editor. There, she honed her reporting, editing and design skills in a small, but capable, newsroom.