Theater
Former Sylvia Center space to remain a performance hub
A second act on Prospect Street
November 16, 2022 at 5:55 a.m.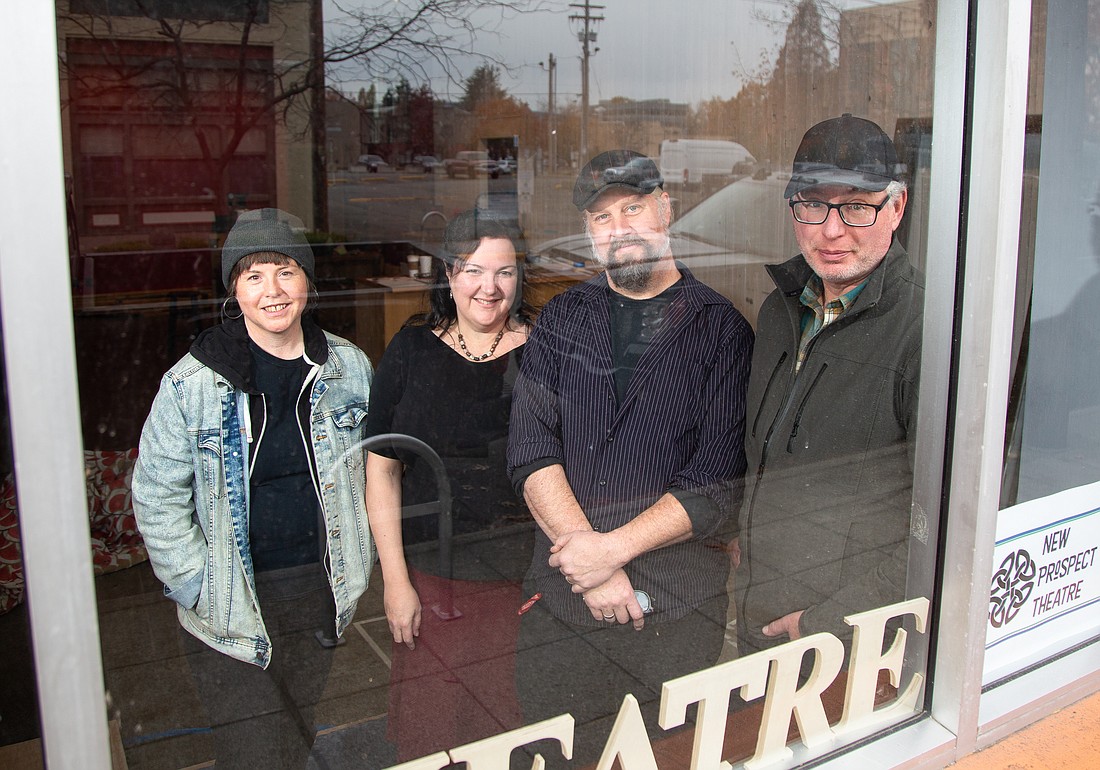 ---
---
Bellingham is getting a second chance to help keep the arts alive at 207 Prospect St. 
Since the Sylvia Center for the Arts announced its closure and subsequently presented its last show in September, the only performances at the sprawling space in the city's Arts District have been by The Upfront Theatre in the studio theater. But that will soon change, as a group of seasoned arts professionals have stepped up to the plate to help fulfill the Sylvia Center's original goal of providing an affordable venue for a variety of artists to perform.
"The big thing was keeping the space alive," said Keefe Healy, a playwright, actor and designer, who will be taking on the duties of technical director at the aptly named New Prospect Theatre. Along with program director Suzanne Mackay — who's also his wife — the duo have run Firefly Productions Inc. since 1996, producing shows in Vermont, Bellingham, Europe and beyond.
Healy, 49, said as soon as they heard the Sylvia Center was shutting its doors, they emailed landlord Sonja Max and asked if the space was going to remain a theater. The initial answer was, "We don't know, it may," but after submitting a proposal outlining their mission, Max gave them the go-ahead. On their side was the fact that, through Firefly Productions, they already have a 501(c)(3) designation, meaning they can move forward as a nonprofit.
"Firefly will be the umbrella," Healy said. "We don't want the space associated with one company or one person's name. It's the New Prospect, and it's a place where everybody can work. It needed to stay a theater. We were in a position to make that happen."
In addition to Healy and Mackay, New Prospect Theatre team members also include music director Ephraim Kurszewski, house manager Chris Coombs, "empress of paperwork and keeper of records" Margaret Mackay, and social media director Frankie Miller.
"We each have our own lane," Suzanne Mackay, 54, said. "It's not one person, or just two people heading it. We are all taking a piece of it."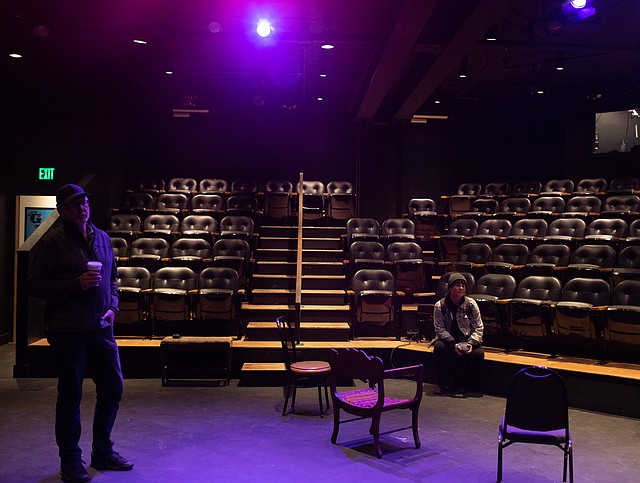 During a recent walk-through of the venue, the team — who are all working on a volunteer basis at this point, and keeping their day jobs — outlined a few of their goals. Educational projects include a technical theater training program for high school and college students; student-directed and produced musical theater productions from Firefly's Little Lemon Productions; and classes and workshops on everything from puppetry to sculpture, acting, directing, playwriting, improvisation, storytelling and film.
"Education is important to me as a musician and a teacher, so I really want to bring in ensembles to share music with the younger folks, too," Kurszewski, 52, said. "We're looking at a youth jazz program to get that in gear."
Additionally, projects on the immediate docket are finding funding for a projector and screen to show local films and well-known titles; the creation of a cabaret stage as a secondary space for poetry, performance and music in the lobby area; and building a sprung floor over the cement stage in the Lucas Hicks Auditorium to make the space more suitable for dancers and a larger variety of performers.
Suzanne Mackay stressed that the Lucas Hicks space will retain the name of the beloved musician who passed away in fall 2017. And the chairs in the theater with names of people who donated to help build the Sylvia Center will also stay in place, with opportunities for additional donors to have their names added to chairs for $500. Memberships are available for $99.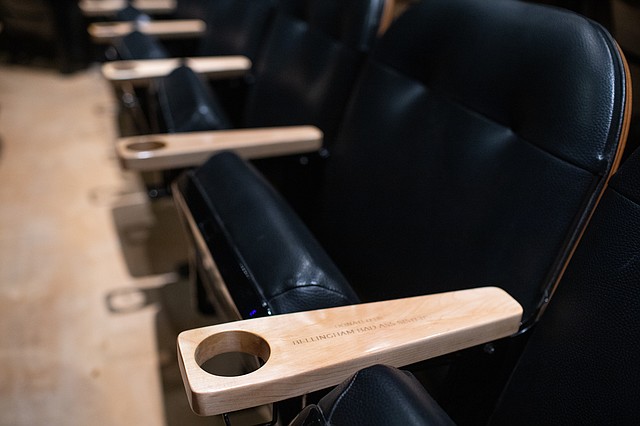 Events will be ramping up in December, with a new Bellingham Story Hour organized by Western Washington University theater professor Kamarie Chapman, holiday film nights, and showings of "It's Almost a Wonderful Life" — a telling of the classic Christmas tale gone awry.
In January, "When Jack Met Jill" will see the Bellingham Theatre Guild using the space to present the guild's entry into the AACTFest's national one-act play competition, Little Lemon Production's version of the musical "Heathers," and an Unsubdued Review by the Unsubdued Theatre Collective — many of whose members have years of experience with the Sylvia Center and iDiOM Theater.
The performances by the Unsubdued Theatre Collective and a March offering by These Brazen Wenches — which includes Rosalind Reynolds, iDiOM's former playwright in residence — shows former Sylvia Center collaborators are eager to return to the creative space.
Suzanne Mackay said the Sylvia Center board has also been "very supportive," as has the Bellingham Arts Academy for Youth and the Bellingham Theatre Guild, which lent them curtains for the main stage. Former Sylvia Center donors and supporters, like Molly Monahan, have also helped with the transition.
"It really is turning out to be a community effort," Suzanne Mackay said.
"Our philosophy is very much that the more theater there is, the more performing arts there are, the better," Healy said. "So we want to be cross-promoting anybody in the theater community because this is a great town."
People interested in helping support the New Prospect Theatre, finding out more about what it's up to or who are interested in volunteering can attend an Open House Party from 7–9 p.m. Saturday, Dec. 3 at 207 Prospect St. Info: newprospecttheatre.org.