The A-List
A&E calendar: Starry Night, Ordinary Elephant, Pig & Swig
A curated list of happenings in Whatcom and Skagit counties
November 16, 2022 at 5:20 a.m.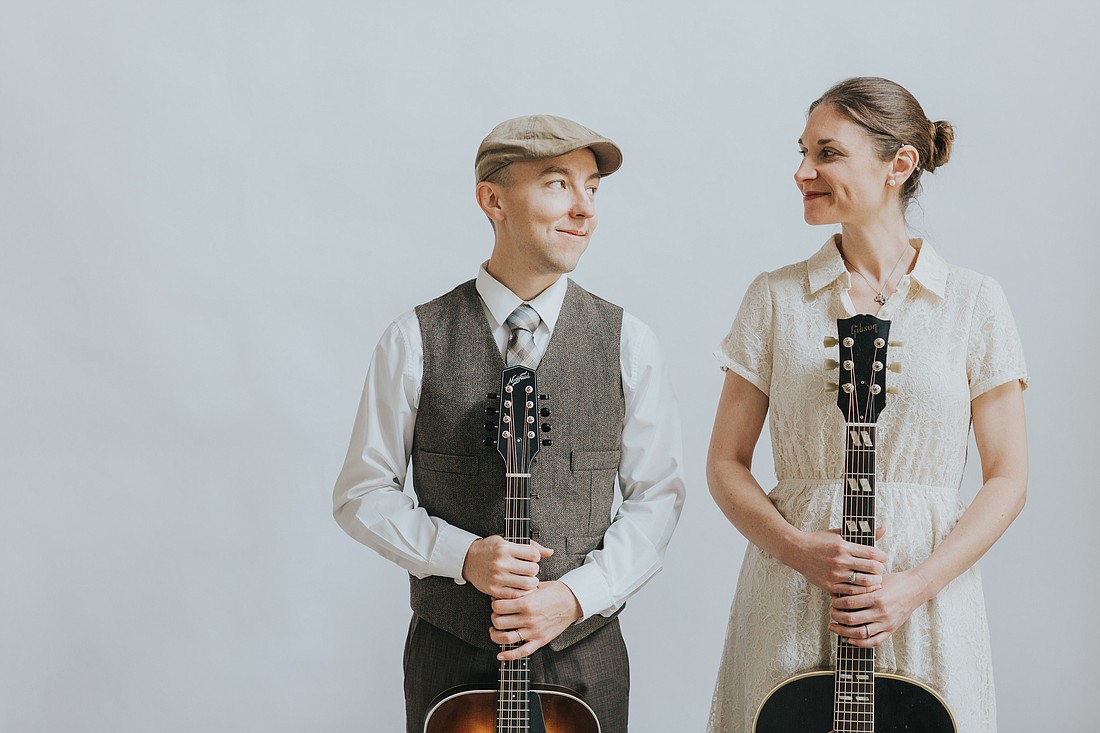 ---
---
Thursday, Nov. 17
'Clue'
7 p.m., Bellingham High School, 2020 Cornwall Ave. 
This classic whodunnit based on the screenplay by Jonathan Lynn shows for the second and final weekend at 7 p.m. Thursday and Friday, and 2 p.m. and 7 p.m. Saturday at the school's 800-seat theater. The murder mystery comedy takes place at Boddy Manor, where a dinner party turns deadly and the guests must figure out who the murderer is before it's too late. Tickets are $10–$12. Info: facebook.com/BHSTheatre135.
Fly Fishing Film Festival
7 p.m., Lincoln Theatre, Mount Vernon 
Watch both short and feature-length films from around the world at this annual event showcasing the passion, lifestyle and culture of fly fishing. During intermission, a raffle will benefit North Sound Trout Unlimited and local conservation projects. Tickets are $20. Info: lincolntheatre.org.  
'She Kills Monsters'
7 p.m., Squalicum High School, 3773 E. McLeod Road 
Qui Nguyen's coming-of-age dramatic comedy shows for the final weekend at 7 p.m. Thursday through Saturday, and 2 p.m. Sunday. The show tells the story of a young woman named Agnes who leaves her childhood home after the death of her sister, who left behind a Dungeons & Dragons notebook that soon catapults Agnes into a journey of discovery and action-packed adventure. Entry to the PG-13 play is $8–$10. Info: squalicumdrama.com. 
'Missed Connections'
7:30 p.m., FireHouse Arts and Events Center, 1314 Harris Ave. 
Bellingham Repertory Dance will focus on the many human connections that are made, delayed, yearned for or let go. The high-energy performances of contemporary dance take place at 7:30 p.m Thursday and Friday, and 4:30 p.m. and 7:30 p.m. Saturday. Tickets to see the unique collection of new and previously loved works are $15–$35. Info: bhamrep.org.  
'Little Women'
7:30 p.m., Anacortes Community Theatre, 918 M Ave. 
Follow the adventures of sisters Jo, Meg, Beth and Amy March as they experience growing up in Civil War America when this timeless story based on author Louisa May Alcott's life takes the stage for the final weekend at 7:30 p.m. Thursday through Saturday, and 2 p.m. Sunday. All tickets are $25. Info: acttheatre.com. 
Friday, Nov. 18
Pig & Swig
5–10 p.m., Pioneer Pavilion Community Center, Ferndale
Round up your boots and grab a partner for an evening of food and dancing with the Lynden Line Dancers. Tickets are $50 and include one barbecue meal ticket, one drink ticket and line dancing instruction. A portion of the proceeds will benefit the Ferndale Kiwanis. Info: ferndale-chamber.com. 
'Turbulent Waters'
7 p.m., Village Books, 1200 11th St. 
Bellingham-based author and sailor Jes Hart Stone will share her latest book, "Turbulent Waters: A Pacific Northwest Thriller" in the bookstore's Readings Gallery. To attend in person or watch the action on Zoom, register in advance. Info: villagebooks.com. 
'Always… Patsy Cline'
7:30 p.m., Lincoln Theatre, Mount Vernon 
After a three-year hiatus, Patsy Cline and Louise Seger are back in the Skagit Valley with performances at 7:30 p.m. Friday and 2 p.m. Sunday at the historic theater at 712 S. First St. Accompanied by a live seven-piece country band, the musical tells the story of the legendary country singer and her longtime friendship with a fan from Houston, who befriended the star in 1961 and continued a correspondence with Cline until her untimely death. Tickets are $24–$30. Info: lincolntheatre.org.
Ordinary Elephant 
7:30 p.m., McIntyre Hall, Mount Vernon 
This award-winning folk duo of spouses Pete and Crystal Damore will bring their emotionally powerful and vulnerable songs to the stage for one night only. Tickets are $30–$40. Info: mcintyrehall.org. 
Fools and Classics 
7:30 p.m. and 9:30 p.m., Upfront Theatre, 207 Prospect St. 
At 7:30 p.m. every Friday and Saturday through November, The Upfront Fools! An Improvised Comedy of Errors will bring audiences into a fast-paced world of absurdity and miscommunications. At 9:30 p.m., Upfront Classics will feature favorite improv games from over the years. Tickets are $10–$15. Info: theupfront.com. 
Saturday, Nov. 19
Harvest Market
10 a.m. to 2 p.m., Hillcrest Lodge, Mount Vernon 
After a two-year hiatus, Mount Vernon Farmers Market brings back its seasonal market. Shop for produce from local farmers, see what area artisans have to offer, and more. Info: mountvernonfarmersmarket.org. 
Dockside Market 
10 a.m. to 2 p.m., Squalicum Harbor, Gate 5
Local fisherfolk will be selling their fresh and frozen wares at this twice-monthly market. Visit the dock early to find the best selection of seafood options. Details and participating vendors and products are posted 24 hours ahead of sale days. Info: bellinghamseafeast.org. 
Bellingham Farmers Market 
10 a.m. to 2 p.m., Depot Market Square, 1100 Railroad Ave. 
The 30th annual event takes place every Saturday through Dec. 17, featuring vendors from throughout Whatcom and Skagit counties. Info: bellinghamfarmers.org. 
Holiday Market 
10 a.m to 4 p.m., Depot Arts Center, 611 R Ave., Anacortes 
Anacortes Farmers Market hosts this special event Saturday and Sunday indoors at the center. Get holiday produce in advance of Thanksgiving, shop for handmade holiday gifts and check out the historical train station. Entry is free. Info: anacortesfarmersmarket.org.
'Visual Appetite' Film Premiere 
7 p.m., Kulshan K2, 1537 Kentucky St.
Snowboarders and skiers unite in this lighthearted community-based film shot in the backyard of the Mt. Baker Ski Area. The film was produced by Jim Bobs Pow Productions. Entry is free. Info: kulshanbrewing.com. 
Sunday, Nov. 20
Starry Night Chamber Players 
2 p.m., McIntyre Hall, Mount Vernon 
Musicians from Skagit, Whatcom and Island counties will perform "Festival Music of Venice" with works by Antonio Vivaldi and Giovanni Gabrieli at this intimate concert in the hall's Studio Space. Tickets are $25. Info: mcintyrehall.org. 
Songs of the Season
3 p.m., Performing Arts Center, WWU 
Head to the PAC's Concert Hall to hear the University Choir, Western Voices, and Advanced Treble Chorale present songs of winter and the holidays. Entry is free and open to the public. Info: cfpa.wwu.edu. 
Thanksgiving Dinner
3–7 p.m., American Legion Post 43, Sedro-Woolley 
Head to 701 Murdock Street for this community dinner. For $10, attendees will be treated to a full dinner, plus dessert. Info: sedro-woolley.com. 
Before heading out to attend in-person happenings, check with individual venues to make sure the event is still taking place as scheduled.
The A-List appears weekly on Wednesdays. To submit an event for consideration, email calendar@cascadiadaily.com.