Prep/College
Prep, WWU teams near season summit
State tournaments progress for some, begin for others; Vikings enter regional brackets
November 15, 2022 at 8:14 a.m.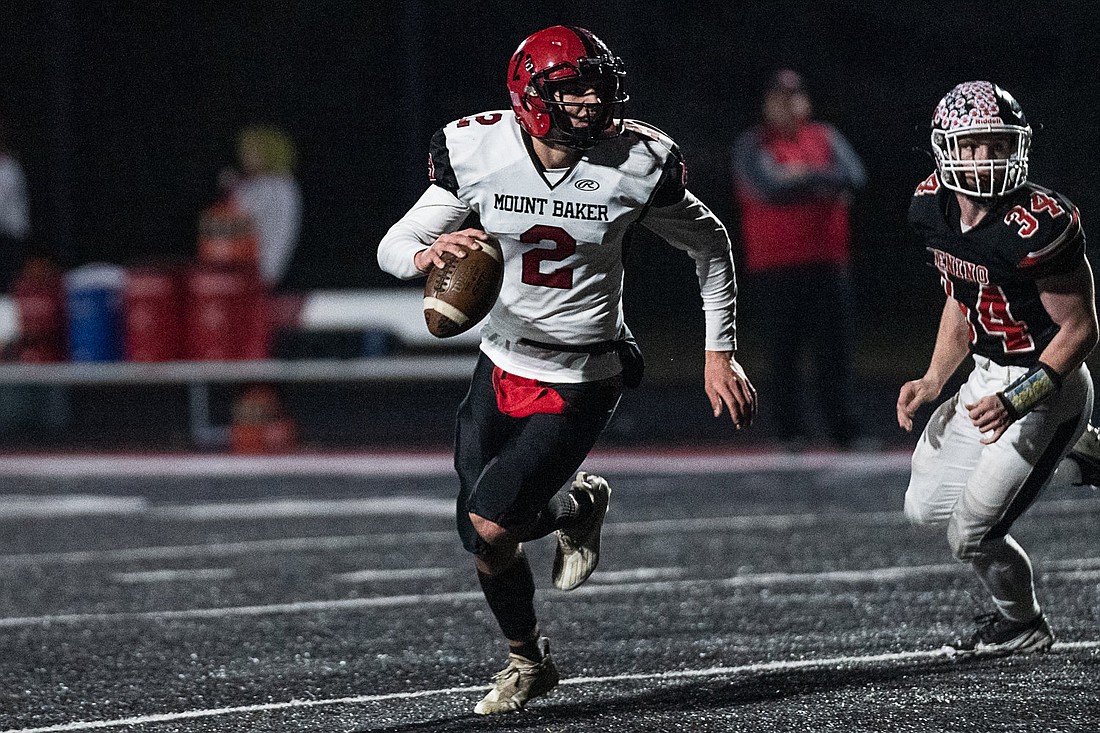 ---
---
Two prep girls soccer teams remain in state brackets. Mount Baker football continued to silence the doubters. Ferndale and Lynden's volleyball teams advance to state tournaments. The Western Washington University volleyball and men's basketball teams each get a pair of wins.
Don't miss these highlights from Whatcom County's prep and college sports teams over the past week.
Prep
Volleyball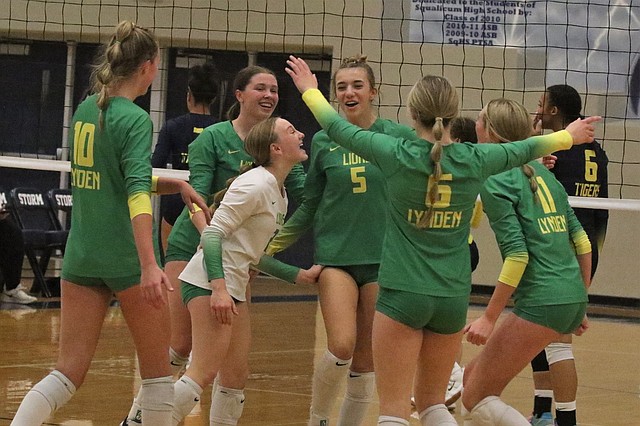 The 2A District 1 volleyball tournament began and was completed last week, with Lynden emerging as the district champion after a reverse sweep over Burlington-Edison on Nov. 12.
Lynden exacted its revenge on the Tigers after losing to them 3-1 in the title match a year ago. The Lions are now the No. 1 seed in the upcoming 2A state tournament on Nov. 18–19.
Junior outside hitter Ashley Shumate led Lynden with 20 kills and 20 digs. Senior outside hitter Haylee Koetje played a complete game as well with 10 kills, 20 digs and four aces. Junior libero Mya VanderYacht totaled 27 digs and four aces, as junior setter Grace Rice tallied 36 assists, 12 digs and two aces.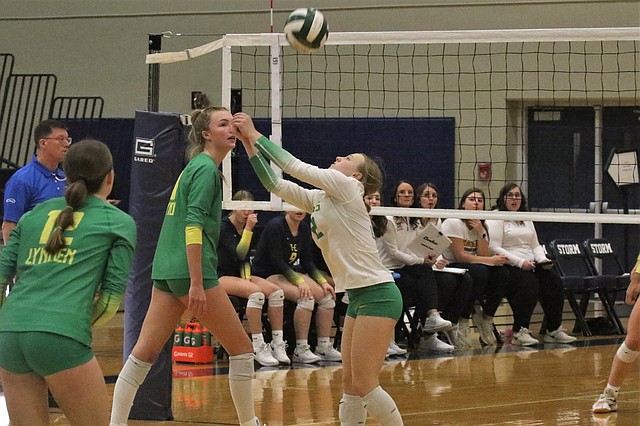 Squalicum nearly nabbed the third 2A District 1 bid to state after sweeping Anacortes in the consolation semifinal on Nov. 12. The Storm lost 3-0 to Sedro-Woolley in the consolation final later that day, which ended its season with an 11-9 overall record. 
Ferndale earned a state berth for the eighth-consecutive season following a 3-1 consolation victory over Arlington to close out the 3A District 1 tournament on Nov. 12. 
The Golden Eagles were the No. 5 seed entering the tournament and will be one of five teams from the district headed to state on Nov. 17-18. They recently received the No. 10 seed in the tournament and will play No. 7 Gig Harbor to begin the bracket.
Girls soccer
Bellingham had its season come to an end in the opening round of the 2A state tournament on Nov. 9 in a 1-0 loss to Columbia River. It was the second-straight game the Bayhawks were unable to generate a goal, going back to 2A District 1 championship where they lost to Lynden via a penalty shootout.
With the loss, Bellingham ended its season 10-5-2 overall. The Bayhawks were 6-2-2 in Northwest Conference matches during the regular season.
Lynden earned its first state tournament victory in program history on Nov. 9 with a 1-0 win over White River. The No. 7-seeded Lions traveled to No. 2 Tumwater on Nov. 12 and lost 3-0, ending their season. 
The Lions' monumental season saw them finish 13-4-3 overall and 7-2-2 in NWC matches. Lynden's first-year coach Clark Bourgault proved he has the program headed in the right direction moving forward.
Lynden Christian continues to find ways to win, and the Lyncs are on their way to the 1A state semifinals for the first time in program history. Following a 3-0 victory over Vashon Island to open the tournament, LC ran through Overlake 3-1 in the quarterfinals to make history.
"[We are] thrilled to be in it," said LC coach Brent DeRuyter. "These girls have been incredible to work with and we are excited about preparing for this weekend."
The Lyncs will match up with Seattle Academy in the semifinals on Nov. 18 at Shoreline Stadium for a 1 p.m. kickoff.
Sehome kicked off its tournament with a 5-0 win over North Kitsap on Nov. 9. The No. 4-seeded Mariners came right back on Nov. 12 and took down No. 12 Ridgefield 4-1. With the win, Sehome advanced to the 2A state semifinals for the first time since 2018. 
The Mariners face No. 9 Enumclaw on Nov. 18 at Shoreline stadium with a 7 p.m. match start.
Football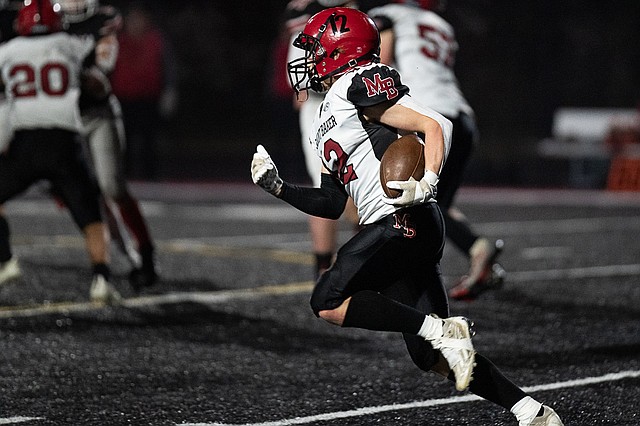 All four Whatcom County prep football teams won their opening-round state contests this past weekend. 
Mount Baker, which is seeded No. 10, traveled to No. 7 Tenino and came out with a 37-26 victory. Senior running back Marcques George continued his premier stretch of play with three rushing touchdowns in the game. 
George now has 13 touchdowns over the last three full games, and 14 with the 1A NWC tiebreaker included. Mount Baker will go on the road again in the 1A state quarterfinals at No. 2 Lakeside. 
WWU
Volleyball
Western volleyball earned a pair of straight-set wins last week, extending its win streak to six games and closing out the regular season.
The Vikings defeated MSU Billings on Nov. 10 and Seattle Pacific on Nov. 12. Western was led by 13 kills and 10 blocks from senior middle blocker Chloe Roetcisoender in the latter match. Senior pin hitter Gabby Gunterman had a solid line of 13 kills and 13 digs, as senior setter Malia Aleaga had 39 assists, seven digs and four blocks. 
Western moved to 21-5 overall and 16-2 in Great Northwest Athletic Conference matches. The Vikings will host Central Washington in the first round of the NCAA DII West Regional tournament on Nov. 17 at WECU Court in Carver Gym. 
Men's basketball
The Western men's basketball team is off to a 2-0 start to its 2022–23 season following back-to-back wins this past weekend.
Western took down Cal Poly Humboldt 104-95 on Nov. 11 with an efficient scoring performance that saw six Vikings score in double digits. Senior guard Daniel Hornbuckle scored a game-high 22 points while redshirt freshman BJ Kolly dropped in 21.
The Vikings defeated Cal State Dominguez Hills 94-69 on Nov. 12 for their second win of the season. Hornbuckle led the team in scoring once again with a game-high 21 points to go along with five assists and two rebounds. 
Sophomore guard Kai Johnson and junior forward Jonathan Ned each dropped in 16 points while sophomore forward Nic Welp had a near-double-double with 12 points and eight rebounds.
Western will travel to Azusa, California, for its next two games against Concordia and Azusa Pacific on Nov. 18–19 as a part of the 2022 PacWest/GNAC Challenge.