Kayaking
Ana Swetish: Bellingham's surfski prodigy
Sehome alum, WWU student brings PNW paddling to world stage
November 13, 2022 at 5:00 a.m.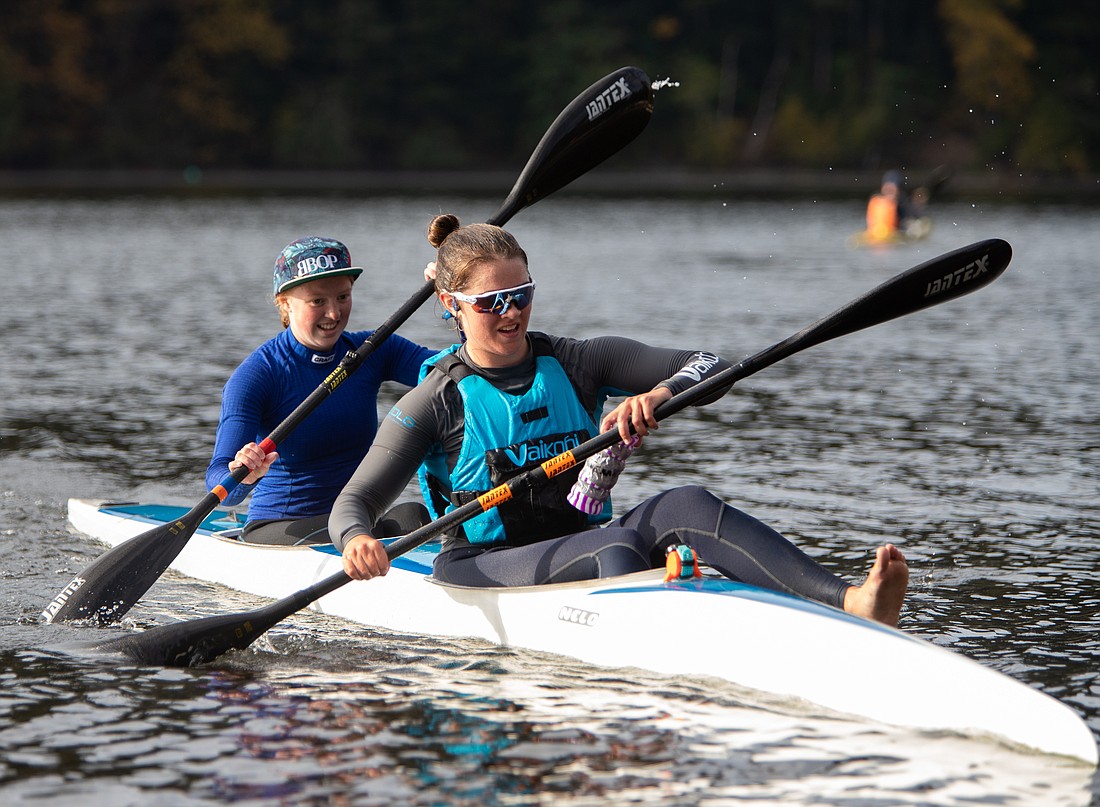 ---
---
Ana Swetish knew since she was little that she wanted to be the best in the world at surfski, a competitive paddling sport that races on rough, windy, open seas. 
"Probably two months after I started paddling, I'm like 11 years old, and my mom was driving me to practice and I remember telling my mom, 'I want to go to the Olympics someday for this,'" said Swetish, a Sehome graduate and junior at Western Washington University. "I just knew this was something I wanted to do for as long as I could and take it as far as I could." 
Swetish admitted she later found out surfski is not an Olympic sport, but that didn't deter her ambitions. 
She began paddling in 2013, the same year the International Canoe Federation (ICF) began hosting world championships for multiple competitive water sports that don't have dedicated races in the summer Olympic games.  
In 2019, 17-year-old Swetish competed in her first ICF world championship in Saint-Pierre-Quiberon, France, winning the women's under-18 age group with a time of 1:54:43, more than five minutes ahead of second place. In 2021, Swetish posted a second-place finish at the world championships in the women's U-23 category, this time in 1:44:32. 
After another year of training for the women's U-23 circuit, Swetish traveled to Viana Do Castelo, Portugal, for the 2022 ICF Canoe Ocean Racing World Championships. For a weekend last month, the best open-ocean paddlers on Earth went out into the Atlantic Ocean for a chance at glory.  
Swetish, 20, posted a monster time of 1:30:37, earning gold for the women's U-23 category. She was one of only four Americans to bring home a medal, and the youngest American to earn gold that weekend.  
"When I got back, obviously everyone thought it was super cool and they're very impressed, but I think they're still just confused as to what the sport is," Swetish said. "It's such a small sport that not a lot of people know about. So, people understand that winning a world championship is impressive in any sport, but I don't think they totally understand what surfski is."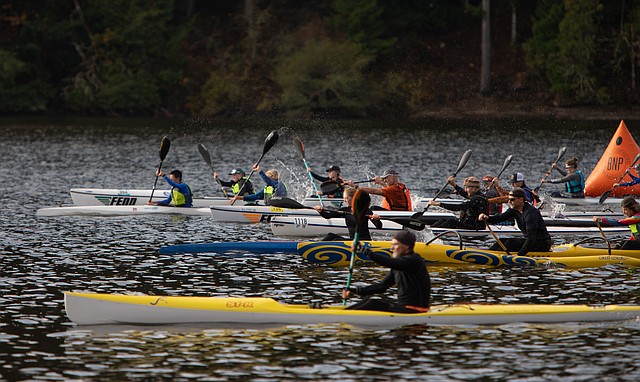 Swetish admitted she excels in an incredibly niche sport. She described surfski as a high-performance, competitive version of kayaking. At 21-feet long and barely wide enough to sit in, Swetish's racing boat is double the length and nearly half the width of the average recreational kayak.  
Swetish said maneuvering the vessel is a constant negotiation between speed, stability and endurance. 
"Anyone much bigger than me wouldn't be able to fit," Swetish said. "They're made to go fast in open ocean conditions, but we're using a similar paddle to kayaking, and if you saw the boats, it kind of looks like a kayak. Everything's just a little bit more high performance." 
While the ICF world championships bring paddlers from all corners of the globe, Swetish said the paddling community in Bellingham is, unofficially, the biggest surfski community in the United States. Swetish cut her teeth on Lake Padden and Bellingham Bay, sometimes in races with upward of 150 paddlers.  
"There's always super good competition at every one of those races," Swetish said. "You don't have to go far to get some really good races around here." 
Swetish is coached and constantly cheered on by her dad, Tom Swetish, who worked in the water sports world for decades, and signed up Ana and her sister to the Bellingham Canoe and Kayak Sprint Team when they were kids.  
"He's been my biggest supporter through my paddling career," Ana Swetish said. "Looking back on it, he's a saint for taking me out on the water. Some days when I was little, I was just so hard to get moving on the water, I just wanted to sit and talk, and he put up with me. He should get a lot of credit for how far I've come." 
Swetish still has a packed racing schedule up ahead. Next up is Western Australia Race Week in Perth, Australia, again featuring Swetish alongside some of the best paddlers in the world. The event takes place over the week of Thanksgiving, from Nov. 19–26, which allows Swetish to get time off from her busy school schedule.  
"I was able to talk to my professors and explain what I was doing. All of them were very understanding and supportive," Swetish said. "Since I was 14, when I started high school, I've just grown up learning how to balance training and school, so it's not really super different for me in college."