Volleyball
Nooksack Valley nabs first state trophy since 2019
Pioneers top Castle Rock in fifth/sixth-place match
November 12, 2022 at 6:24 p.m.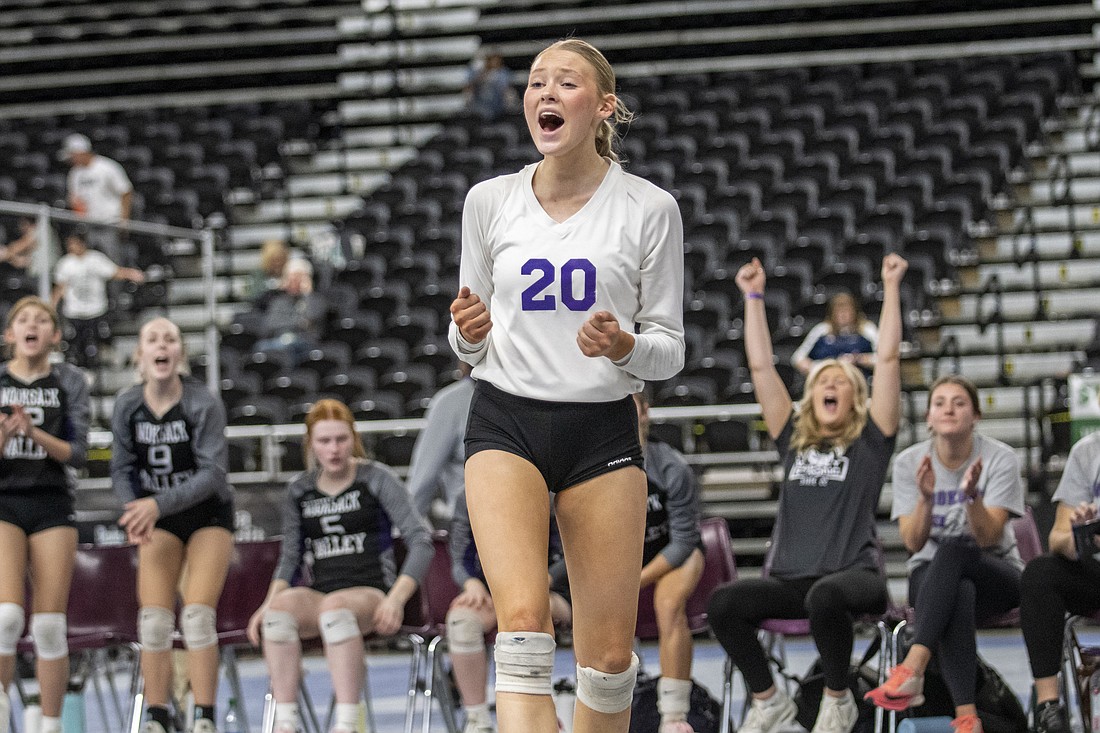 ---
---
YAKIMA —  Nooksack Valley volleyball had just two goals before the season started: make it to state and end its season with a win. They achieved the former at districts Nov. 4, and the latter at state on Saturday.
Nooksack Valley clinched its first state trophy since placing sixth in 2019 by bringing home the fifth-place trophy at the 1A state volleyball tournament at the Yakima Valley SunDome on Nov. 12.
The Pioneers are now just one of three Class 1A teams to finish the season with a victory.
"Not many teams can say they ended their season with a win," Nooksack Valley coach Katie Emmons said. "That was a really special moment. I'm just really grateful for this team."
No. 9 Nooksack Valley opened the tournament Friday with a resounding sweep of No. 8 College Place. That put the Pioneers in a quarterfinal matchup Friday night against top-ranked and undefeated Chelan — considered one of the best teams in the state, regardless of classification.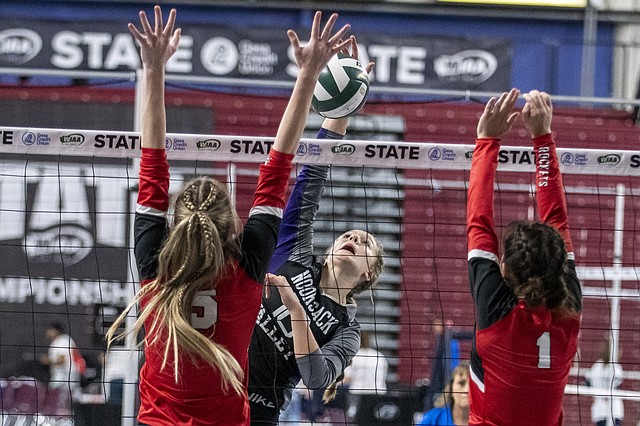 The Pioneers took one set — just the fourth Chelan had given up all season — but couldn't close out in a four-set loss.
NV then faced No. 4 Freeman in a loser-out match Saturday morning, where the Pioneers regrouped and gutted out a tight, five-set victory to clinch a state trophy.
That set up a showdown with No. 7 Castle Rock, which had just beaten No. 14 Eastside Prep in its loser-out match.
Nooksack Valley was in control nearly from start to finish, using its tough middle blockers to stuff the smaller Rocket hitters and take momentum. 
Other than a slight letdown in set two, which the Pioneers lost, 25-23, they looked precise throughout, taking the match thanks to big stops in a crucial third set. NV took the match 25-21, 23-25, 25-16, 25-9, to earn the fifth-place trophy.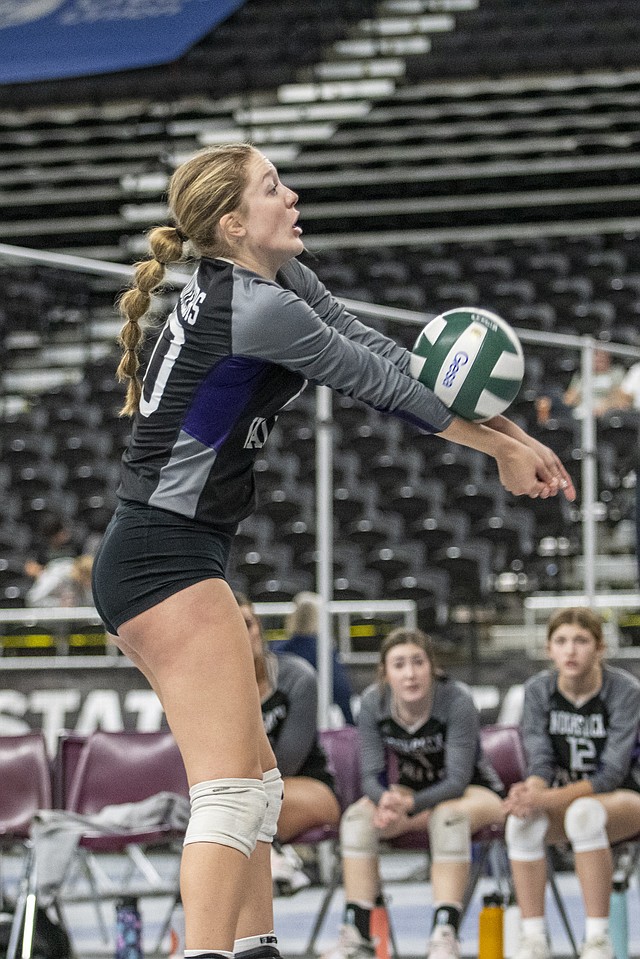 Lainey Kimball led the attack with a match-high 18 kills to go with 20 digs. Hallie Kamphouse added 13 kills and 15 digs, while Juliana Gimmaka spearheaded the defense with a match-high 36 digs. Devin Coppinger was razor sharp, dishing out a match-high 50 assists.
Emmons said it's a testament to the players, who, for most, volleyball is a second sport.
"These girls are mostly a bunch of basketball players that play volleyball in the fall," Emmons said. "A couple are diehard volleyball players."
It was a rewarding moment for the Pioneers. Most of the players were coming off a softball state championship in the spring and a second-place finish at basketball state last winter. It made them hungry to bring home some hardware on the volleyball court.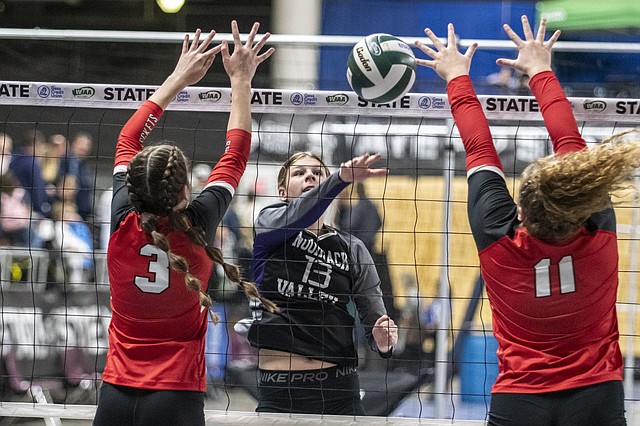 "We've dealt with a lot of ups and downs, but I feel it's made us stronger and we're able to bounce back after a lull in the middle of the game," Emmons said. "We're able to forget and move on, which is really hard to do."
When Emmons looks back on this season and this group of kids, the thing she'll remember most about them is their character.
"All of these girls are really great kids," Emmons said. "They're good friends to each other, they're good students, they're great athletes, they're quirky. They're kind of goofy and they're fun to be around."
Four seniors played their final match for the Pioneers: Faith Bartl, Hallie Kamphouse, Ryan Ross and Taylor Lentz. Nooksack Valley finishes its season 16-8 overall.