Volleyball
Lynden Christian extends trophy streak to nine seasons
Lyncs edge Cascade Christian for third place
November 12, 2022 at 7:20 p.m.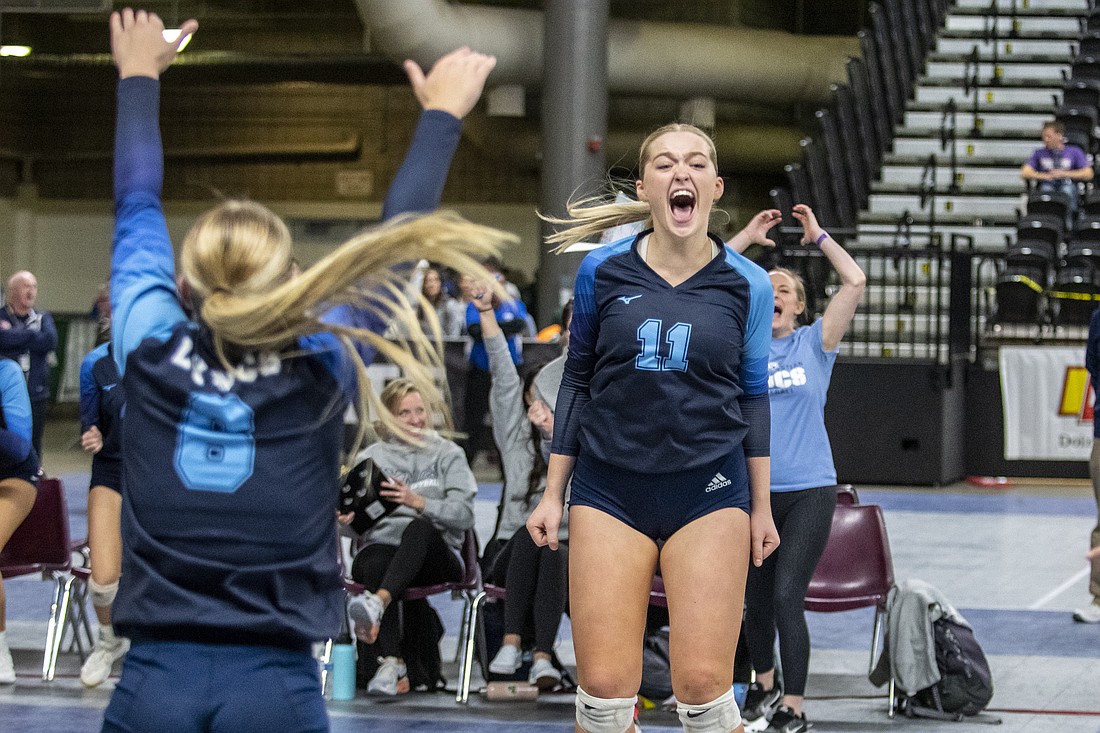 ---
---
YAKIMA —  Lynden Christian has now placed top six at the 1A state volleyball tournament for nine straight seasons following a third-place finish on Saturday at the Yakima Valley SunDome.
After falling in the semifinals, the Lyncs rebounded from a two-set deficit against Cascade Christian and reverse-swept the Cougars to clinch the third-place trophy.
The Lyncs' bench rushed to mid-court and met their teammates for a huge group hug as cheers reverberated from Lynden Christian's family members, fans and students.
Lynden Christian coach Kristy Van Egdom said it was a total team effort.
"We just have a lot of really great leaders, and not only the seniors, but those that don't necessarily have a playing role," Van Egdom said. "They play their role really well and selflessly, and that's critical because you never know when your time is."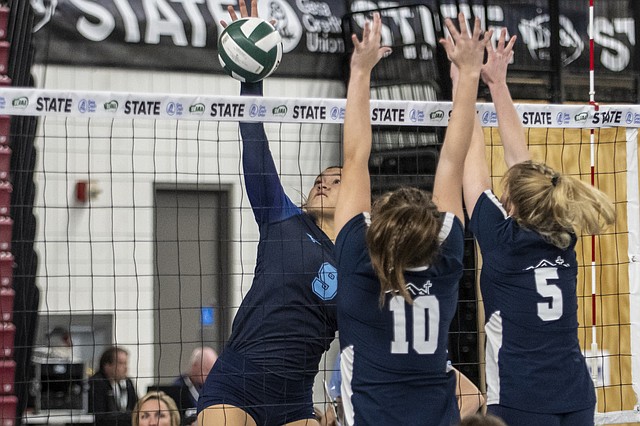 No. 5 Lynden Christian began the tournament with back-to-back sweeps Friday, knocking off No. 12 La Salle in the opening round and No. 4 Freeman in the quarterfinals.
That set up a semifinal showdown with top-ranked and undefeated Chelan, a team that had dropped just four sets the entire season entering the semifinals.
The Lyncs were able to steal one set, the second, and kept it close throughout the match, but were ultimately unable to keep up with the Mountain Goats' vaunted hitters.
That put the Lyncs into the third/fourth-place match with No. 6 Cascade Christian, which was coming off a semifinal loss of its own to No. 2 Annie Wright.
The first two sets were back-and-forth battles, but the Lyncs were edged in both by 25-23 scores. Lynden Christian came storming back in the third and fourth sets, stealing momentum to tie the match up at 2-2 and force a fifth set. 
The fifth was a high-intensity affair, with the Lyncs coming back from a short deficit from the start to roar back and take the match, 15-9.
Reganne Arnold led the Lyncs' attack with 11 kills to go with 25 digs, Avery Lenssen added eight kills, Malia Johnson contributed seven kills and Kenadi Korthuis finished with seven kills and 17 digs. Sofia Rader pitched in 22 digs and Sydney Faber had 15.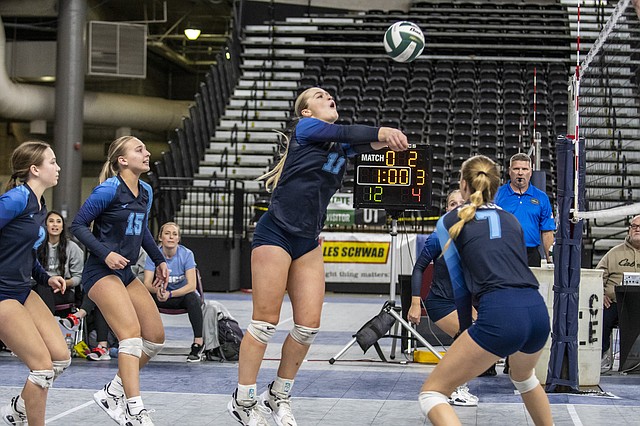 When Van Egdom remembers this team in the future, what she'll remember most is their ability to bounce back, no matter the situation.
"They really strive for excellence and they don't settle for anything," Van Egdom said. "They really hold themselves to a high standard, and they do it in a way that makes people around them better."
Six seniors played their final match for Lynden Christian.
"They really led us all season," Van Egdom said. "They're terrific teammates, they're terrific girls, they're always looking to get better and I couldn't have asked for six better to lead us all the way to the third/fourth game."