Elections
Democrats hold onto leads in 42nd District
Ballots, opportunity running out for GOP in close races
November 10, 2022 at 6:00 p.m.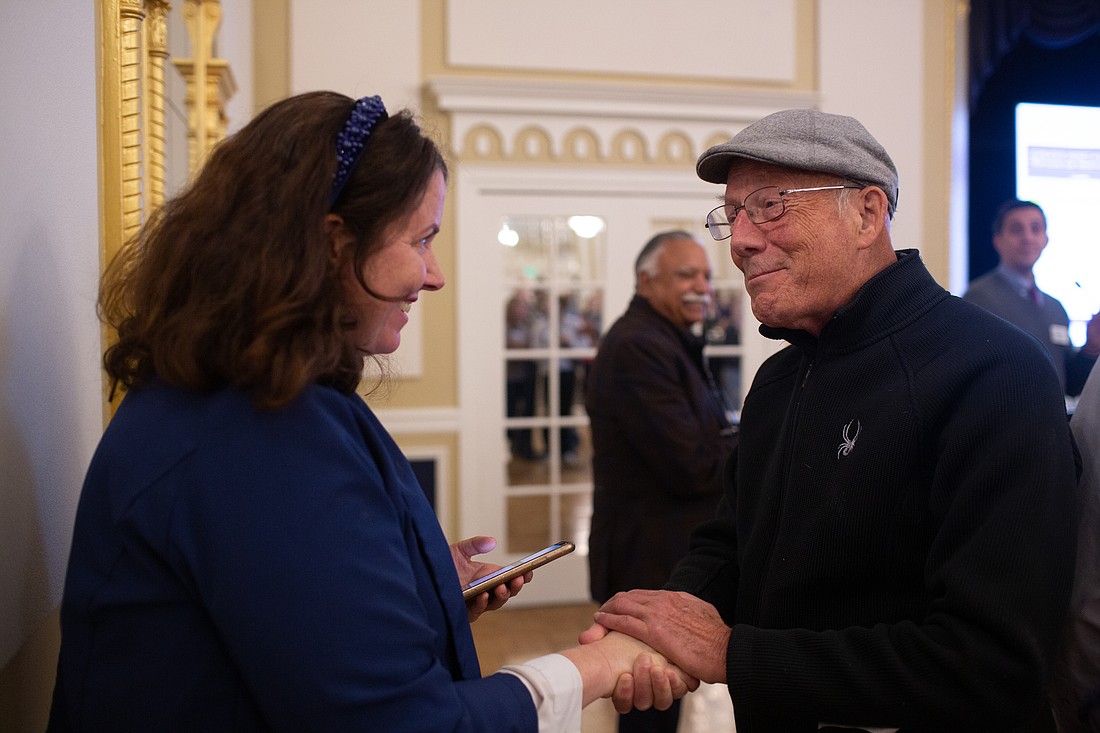 ---
---
Democrats held onto narrow leads in the 42nd Legislative District on Thursday, and they appear headed to victory in state Senate and House races with a reported 7,500 ballots remaining to be counted in Whatcom County.
Rep. Sharon Shewmake held her ground in Thursday's update. Her lead in the 42nd District's Senate race went from 949 votes on Wednesday evening to 947 votes after the Whatcom County auditor released the latest totals at 5:02 p.m. Thursday's tally amounted to a 1.4 percentage point lead for Shewmake.
"It still looks good," Shewmake said by phone on Thursday, echoing her response to Wednesday night's update. "You got to count all the ballots."
Shewmake's Republican opponent agreed. "I would still say it's too soon" to call the race, Sefzik said. "We'll have to wait to see what happens."
In the 42nd District House races, Democrats Alicia Rule and Joe Timmons held more comfortable leads. Rule, the incumbent, led Republican challenger Tawsha Dykstra Thompson 51.8% to 48.1%. Joe Timmons, seeking to keep Shewmake's old House position in Democratic hands, had 51.3% of the vote total as of Thursday, compared to 48.6% for Republican Dan Johnson.
The Whatcom County Children's Initiative, a property tax measure that would fund child care and education programs for children under 5, gained ground on Thursday but appeared to be a longshot. The measure was failing by 1,103 votes, or 1.1 percentage points, after the latest update. The 7,500 or more ballots remaining to be counted would need to swing dramatically in the levy's favor for it to pass.
Children's Initiative supporter Ray Deck III said Thursday the campaign would wait before making any decision on whether to track down potential "yes" votes among the challenged ballots.
"The first step is, we got to count all the regular ones first and then see where we are," Deck said. "It's one step at a time."
Republicans and Democrats in the 42nd have been combing elections databases to assess which ballots remained to be counted. Lisa McShane, owner of Blue Spruce Strategies and a consultant to the Shewmake campaign, said Thursday's count should have included Point Roberts and parts of Blaine, north Bellingham, Sumas and Ferndale.
"It appears that Lynden and Everson are largely in and counted," McShane said via email Thursday morning. 
The longtime advisor to Democrats suggested election watchers keep their perspective.
"Waiting for ballot counts is hard for everyone," she said. "We will get the results soon enough, though, and meanwhile folks should go for a walk outside and enjoy the dry fall weather."
Races statewide have trended Republican after the initial vote totals announced on election night. As of Thursday afternoon, Democrats could only confidently predict one seat would flip in their favor. Clyde Shavers was leading Republican incumbent Greg Gilday by more than 5 percentage points in the 10th Legislative District, which includes Island County and parts of Skagit and Snohomish counties. 
In the Whatcom Public Utility District race, Eric Davidson conceded the race to Jaime Arnett Wednesday evening on Facebook. Arnett led Davidson 51.9% to 47.4% after Thursday's count.
The next ballot update is scheduled for 5 p.m. on Monday, Nov. 14. No ballots will be counted on Friday due to the Veterans Day holiday.