Elections
Larsen pulls ahead in 2nd Congressional District race
With 61% of vote, congressman cruises toward 12th term
November 8, 2022 at 9:49 p.m.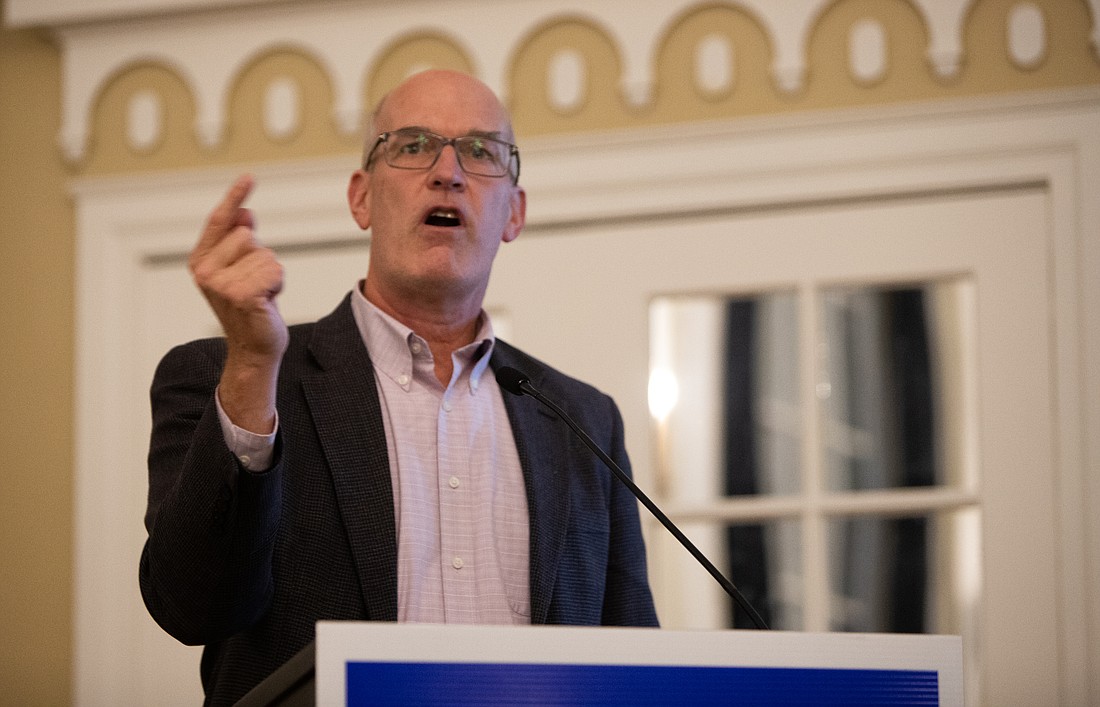 ---
---
Longtime Democrat Congressman Rick Larsen has a cozy lead in the 2nd Congressional District race as of Tuesday night, with 61.54% of votes. If reelected, he will serve a 12th term.  
Garnering only 38.3% of the reported vote as of Tuesday night, Republican challenger Dan Matthews is faced with a nearly insurmountable deficit against the incumbent Larsen with 180,200 votes counted.
Larsen, who defeated Matthews in the 2012 2nd Congressional District race with 61% of the vote, seems poised to defeat Matthews by a similar margin. 
Larsen, an Arlington native who's served Washington's 2nd Congressional District since 2000, said he commits significant time to doorbelling, even in races he knows aren't competitive — including this one.  
"The reason I think I do well in races is I do my own doorbelling," Larsen said during a victory celebration at Hotel Leo in downtown Bellingham on Tuesday. Larsen said he has knocked on more than 10,000 doors since he started campaigning 22 years ago.
Dan Matthews, a combat veteran pilot and retired Air Force Lt. Colonel, faced the daunting task of unseating one of the state's longest-serving members of Congress.  
"In many ways, this year's election was very much the same [as 2012]," Matthews said as votes were tallied Tuesday night. "My opponent is not very well-connected to his district. If elected, I will be a representative of the people of District 2." 
In the August primary, Matthews won 17.1% of the primary vote, narrowly beating out progressive challenger Jason Call, who earned 14.5%.  
Larsen dominated the primary with 45.8% of votes, and his appeal didn't seem to fade in the general election. As for accepting the results of the election, Matthews said, "I don't see why not. You're elected by those who participate. Hopefully, people will see the importance of showing up and voting."
Ralph Schwartz contributed to the reporting of this story.