Soccer
Men's soccer awaits Selection Monday after senior-night win
Vikings cap off regular season with shutout of MSU Billings
November 6, 2022 at 9:26 a.m.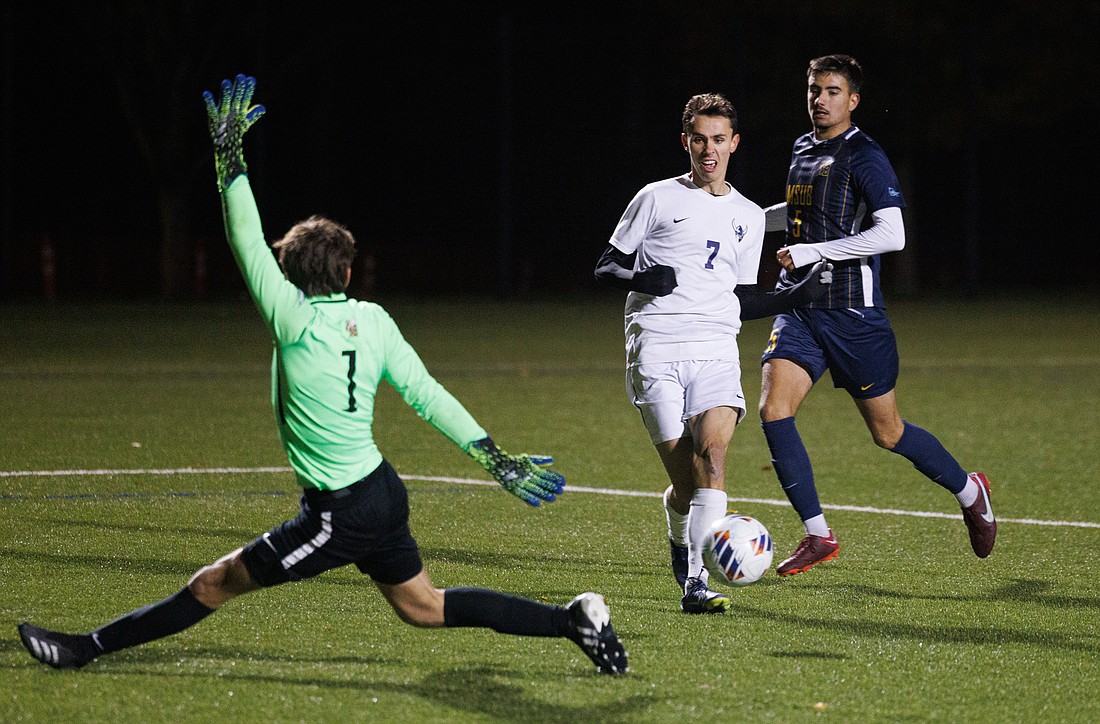 ---
---
After a pair of road losses last week, Western men's soccer may not qualify for the NCAA Division II tournament. But from the look on their faces after a 3-0 senior-night victory over Montana State University Billings, this was a team still proud of its season. 
Senior midfielder Gus Diehl, who has started a school-record 75 matches in his five seasons, was all smiles after his final home game at Harrington Field on Saturday, Nov. 5. 
"I couldn't be happier. It's kind of the perfect ending," Diehl said. "I mean, making the tournament would've been nice, but I can't complain. Coming out with the boys on a Saturday night and getting the win, that's all I can ask for." 
The victory capped off Western's regular season with a 12-4-3 overall record, including 7-4-0 in the Great Northwest Athletic Conference. But the Vikings had a pair of late-season losses that hurt their chances of being selected to the NCAA tournament: Seattle Pacific University on Oct. 29 and Northwest Nazarene University on Nov. 5.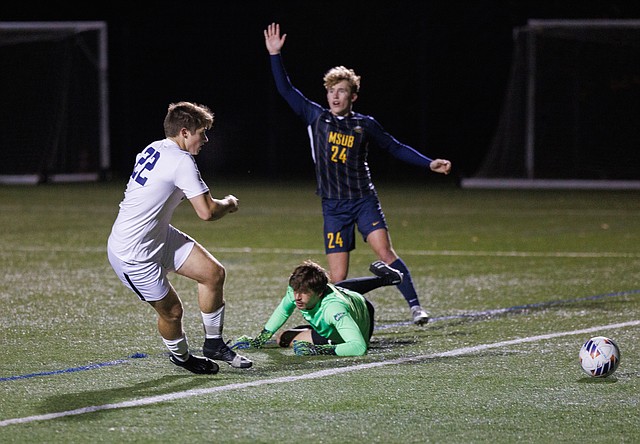 Western entered the week ranked No. 10 in Super-Region 4 — one of four 12-team regions that make up the 48-team NCAA Division II Men's Soccer Tournament. 
The Vikings will now wait for the NCAA Selection Show, which airs on NCAA.com at 3:30 p.m. Nov. 7, to see if they will advance to the postseason. 
"I'm super proud of the guys. It's been a roller coaster two weeks," WWU coach Greg Brisbon said. "It's been tough travel in the GNAC for us, playing teams that have been rested. But we bounced back tonight, had a really good performance and we'll see what happens." 
Western hopes it showed the NCAA selection committee it's still a dangerous team — both offensively and defensively — by recording its 10th shutout of the season.  
With four minutes left in the first half, a Western attack forced the MSUB backline to make an errant pass, resulting in an easy interception for senior Danny Fazio. The midfielder and Sehome High school graduate slotted a perfect pass to freshman forward Hatcher Manning, who calmly netted his opportunity to put Western up 1-0 heading into halftime.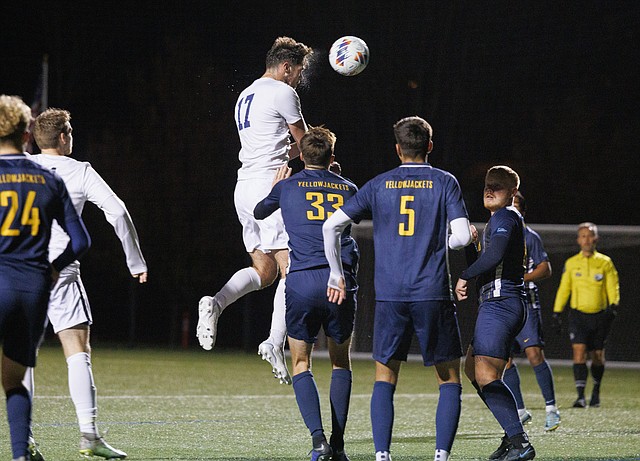 As night fell and temperatures dipped, the Vikings' intensity only seemed to amplify. Freshman forward Albin Jonsson scored twice, recording his second two-goal performance of the season, and set a career-high six shots and three shots on goal.  
Jonsson's first goal came on a massive throw from junior goalkeeper Brandon Locke, playing for injured senior Patrick Restum, that Jonsson took into the box, made two defenders miss and slotted a perfect shot into the lower right corner of the net. Locke was credited with the assist, the first of the keeper's career.  
Less than 15 minutes later, Jonsson scored again after a through pass from senior forward Alessandro Tomasi found a striding Jonsson already passing the MSUB back line, and the Swede easily scored to ice the game at 3-0. 
Knowing this may be the final game for his cohort of seniors, Brisbon highlighted the effort and commitment they have shown over the years.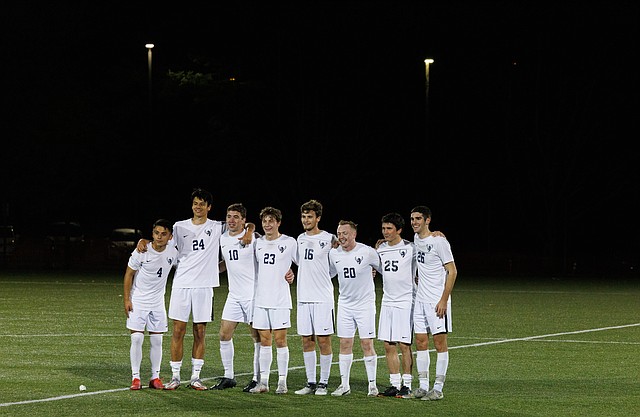 "It's a special group," Brisbon said of the seniors. "They've done a lot for the program over the last five years, and I've known a lot of them since before they were here at Western, so it's really fun to see them off at Harrington." 
As an end-of-the-season wink, Brisbon subbed in senior goalkeeper Patrick Restum at the forward position for the final minute of regulation. Something the veteran goalie has been asking about for some time, Brisbon said.  
"You know, five years ago I would never have done that," Brisbon said. "But these guys have softened me up, so to speak. He's been bugging me to get in and, and I told him if his teammates performed on the field, it might happen, and so it happened for him." 
It was the final home game for a class of seniors that helped led the Vikings to a GNAC regular-season championship in 2019, the same year they made it to the NCAA Finals. When asked if the emotions have set in yet, Diehl said it'll take some time.  
"It's going to take a couple days when I'm not coming out on Mondays to train, and Thursdays and Saturdays aren't filled with games," Diehl said.