Elections
Skagit GOP tells voters to wait until Election Day to vote
Auditor advises against tactic, suggests voting early
November 2, 2022 at 5:55 a.m.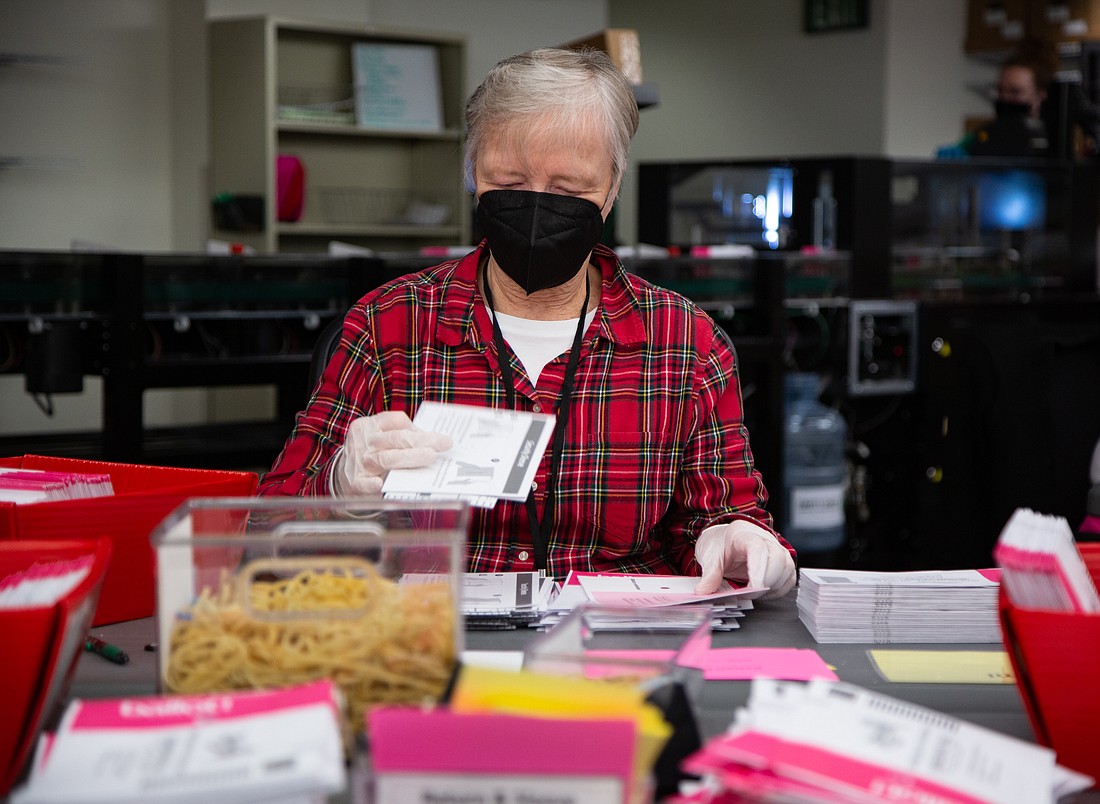 ---
---
Republican volunteers knocking on doors in Skagit County told voters to wait until Nov. 8, the final day of voting, to cast their ballots — an approach the county auditor, a Democrat, advises against.
Bill Bruch, chairman of the Skagit County Republican Party, said the county party isn't officially promoting this tactic — holding onto ballots until their due date, Nov. 8 — but it's clear to him why some volunteers might give this advice.
Last-day voting has gained traction among Republicans who are skeptical of the validity of elections, as a way to foil a potential "nefarious actor" on the Democratic side, Bruch said. 
Operatives from both parties routinely scan voter rolls to find out who has voted since the date ballots were mailed, which was Oct. 19 in the current election. As Election Day approaches, these lists enable both parties to narrow their doorbelling to only those voters who haven't cast ballots yet.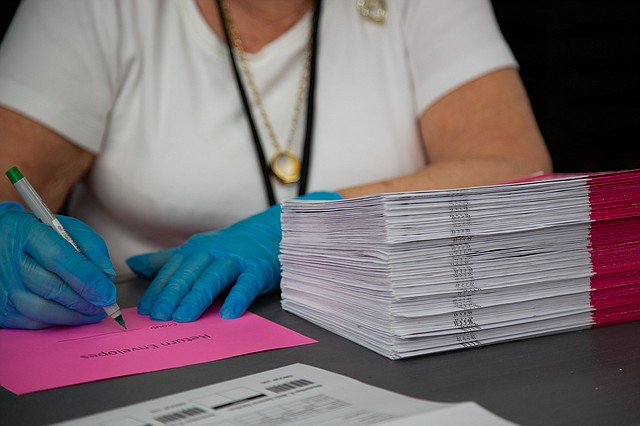 Bruch said bad actors can use the list of ballots already cast to determine how many fraudulent ballots they need to submit to sway the election in their favor.
"If you know who's voted ahead of time, and you are a nefarious actor and you've been cheating and you've been doing this a long time, you can vote for [someone else] and forge their signature," Bruch said in an Oct. 31 interview. "It's not rocket science. It's easy to do, and you can swing elections that way."
Skagit County Auditor Sandy Perkins, a Democrat who faces a Republican challenger in the current election, rejected the GOP's voting-fraud theory out of hand.
"That's ridiculous," Perkins said, referring to Republicans' stated reason for holding onto ballots until Election Day. "There's no false ballots accepted. Each registered voter gets one vote, and that's very tightly controlled."
Bruch maintained that last-day voting worked during the August primaries for several Republican candidates, including Joe Kent, a far-right Republican who defeated GOP incumbent Jaime Herrera Beutler in southwest Washington's 3rd Congressional District.
Kent told voters at a public forum Oct. 24 to turn in their ballots on Nov. 8, to avoid "funny business," according to a report by KOIN 6 News in Portland, Oregon.
"We have not done this in the past at all," said Bruch, who is also chair of the state Republican's Election Integrity Committee. "In 2020, this wasn't even talked about, that I'm aware of ... Now, it's going on all around the country." 
Republican election skeptics have been especially active in Skagit County. Volunteers knocking on county voters' doors several months ago found 1,632 voter-registration anomalies, according to the Skagit Republicans website. A recent KING 5 investigation debunked many of the Republicans' claims. 
"All of their misinformation is kind of coming home to roost for them because it's being disproven,"  Perkins said. "Because it's false."
Perkins suggested voters return ballots "as soon as possible," rather than waiting until the last day.
"That's kind of risky. I don't see any benefit of waiting," Perkins said.
She added that voters can use one of a dozen ballot drop boxes located throughout Skagit County until 8 p.m. on Nov. 8.
"This misinformation that the Republican Party is distributing is not helpful," Perkins said. "Voters should just listen to their trusted sources, which is our elections office or the Secretary of State's office."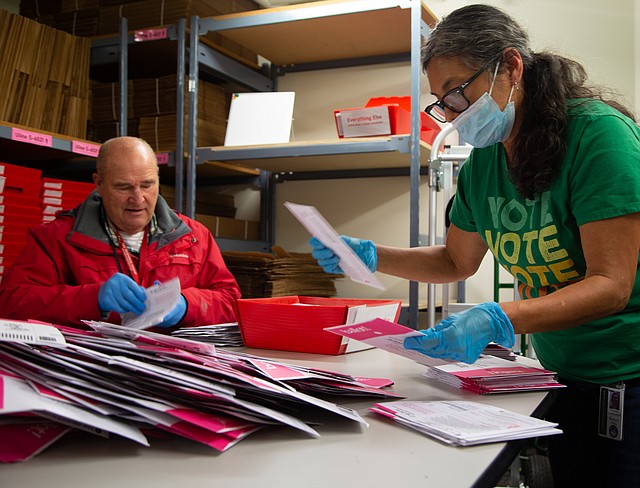 The Washington State Republican Party also advised voters to turn in their ballots early.
"There's a subsection of the Republican Party that wants to vote on the day of," state Republican Communications Director Ben Gonzalez said. "That's risky. Something might come up, and they might forget to turn in their ballot."
Late voting by Republicans also hurts the party's effort to reach likely Republican voters as Election Day approaches, Gonzalez said.
"Voting early helps us trim those numbers down, so we can focus our outreach," he said.
And while he sympathizes with Republicans who are skeptical of recent election results, Gonzalez said the state Republicans "are more or less confident in the elections."
"I haven't seen proof of widespread election fraud," he said.