Prep/College
District soccer, Gary Payton highlight weekly roundup
Multiple soccer teams eliminated; volleyball nears end of regular season
November 1, 2022 at 10:31 a.m.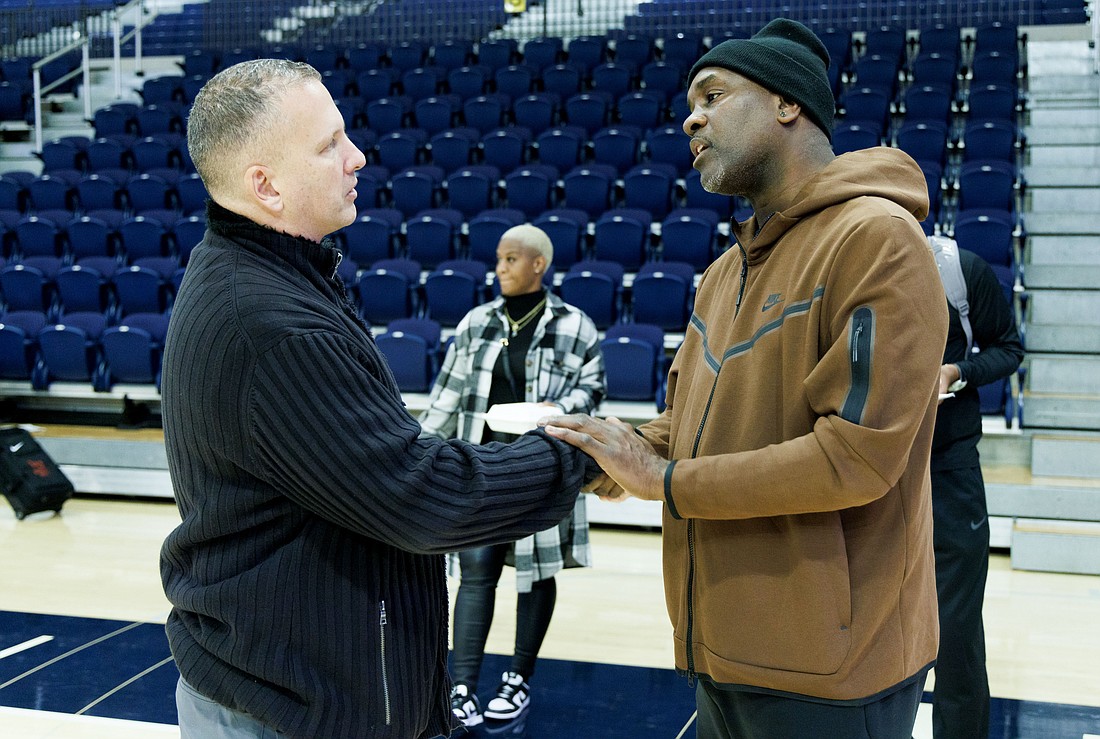 ---
---
Girls soccer districts are heating up, with multiple teams already eliminated. Volleyball teams continue pushing for postseason seeding. The Western Washington University men's basketball team hosted Gary Payton. Western volleyball picked up two more wins.
Don't miss these highlights from Whatcom County's prep and college sports teams over the past week.
Prep
Volleyball
As the regular season nears a close and districts quickly approach, the top contenders in the Northwest Conference continue to battle for supremacy.
Lynden, Ferndale, Lynden Christian and Meridian are all within the league's top five teams, sitting just below first-place Burlington-Edison.
LC is riding high on a seven-game win streak that has spanned nearly the entire month of October. The Lyncs' last loss — and the only one in the calendar month — was an Oct. 3 defeat at the hands of Burlington-Edison. LC's last six wins have all been by way of a sweep, with the most recent win coming on Oct. 27 versus Lakewood.
The Lyncs are currently 15-3 overall and 12-3 in NWC matches, placing them fourth in the conference. They will play Blaine in the opening round of the 1A District 1 tournament on Nov. 1, and a win there will send them to the district championship that night.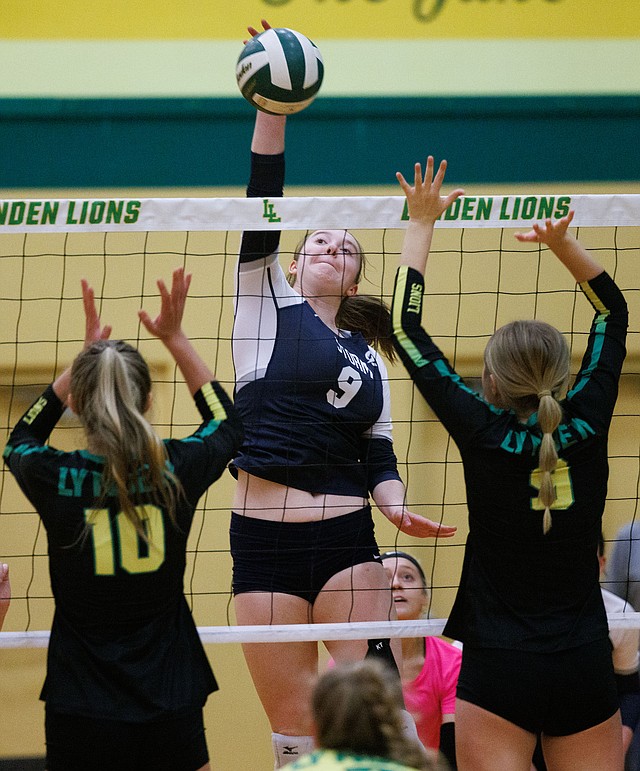 Lynden has won five in a row, defeating Squalicum 3-0 (25-20, 25-16, 25-18) at home on Oct. 31.
Heading into its final game of the season, Lynden is 14-2 overall and 13-1 in conference play. The Lions will wrap up their season by traveling to Ferndale on Nov. 1.
Ferndale has won its last three games after falling to Burlington-Edison on Oct. 17. The Golden Eagles earned sound wins over Anacortes on Oct. 24 and Sehome on Oct. 26. They defeated winless Mount Vernon 3-0 on Oct. 31 and will host Lynden in their final game of the season on Nov. 1.
Meridian dropped a tough one to Sedro-Woolley on Oct. 25 but bounced back two days later with a sweep of Bellingham (25-7, 25-18, 25-9) on Oct. 27. Junior outside hitter Emry Claeys led the Trojans with 18 kills, nine digs and two aces. Senior outside hitter Avery Neal added 14 digs, nine aces and four kills, and senior setter Hayden Claeys controlled the offense with 27 assists, seven digs and three aces.
The Trojans posted a whopping 18 aces in the win with a hitting percentage of .314. Meridian will face Nooksack Valley in the opening round of the 1A District 1 tournament on Nov. 1 with a chance to advance to the district championship that night.
Girls soccer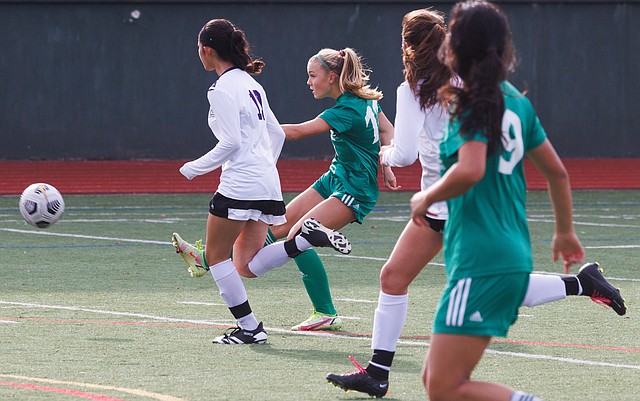 The 1A District 1 tournament is halfway over, and four teams remain. 
Kicking off the bracket was No. 5 Nooksack Valley versus No. 4 Mount Baker in a play-in match. The Mountaineers were able to stay alive with a 3-2 victory, ending the Pioneers' season.
In the first round, No. 3 Meridian defeated No. 2 Blaine via a low-scoring 1-0 final. The win moved Meridian on to the district championship against No. 1 Lynden Christian, while Blaine dropped into the consolation bracket. The title match will be at Blaine High School at 7:30 p.m. on Nov. 1.
LC knocked off Mount Baker 12-0 in its opening-round contest, sending the Mountaineers into the consolation bracket as well. Blaine and Mount Baker will now fight to keep their crossover chances alive when they go to battle at Blaine High School at 5 p.m. on Nov. 1. The winner of that match will face the loser of the district championship on Nov. 3 for the second spot in the 1A District 1-2 crossover.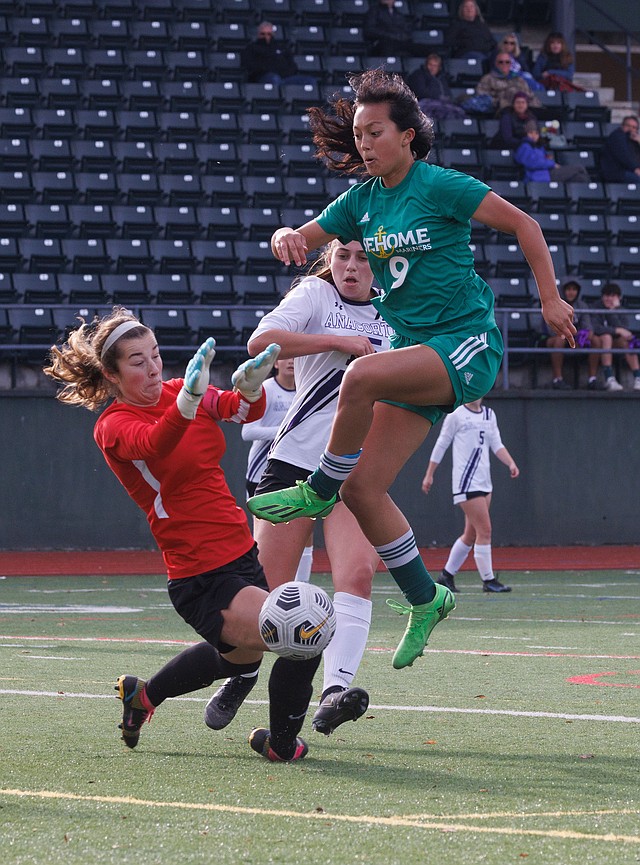 In 2A, a lot has already happened.
No. 8 Squalicum survived a play-in match, defeating No. 9 Sedro-Woolley 2-0. The Storm went on to face No. 1 Archbishop Murphy on Oct. 29 but lost 4-0. They will now play a loser-out consolation match at Anacortes High School at 7 p.m. on Nov. 1 to try and keep their season alive.
Bellingham, Sehome and Lynden all earned first-round wins on Oct. 29. No. 2 Sehome bested No. 7 Anacortes 3-0 to continue its strong season. Bellingham, seeded No. 6, upset No. 3 Cedarcrest 3-2 to set up a semifinals date with in-town rival Sehome at Western Washington University's Harrington Field at 7 p.m. on Nov. 1.
No. 5 Lynden also earned an upset over No. 4 Burlington-Edison with a 1-0 win. The Lions will now face top-seeded Archbishop Murphy at the latter's home field at 6 p.m. on Nov. 1.
Ferndale was eliminated from the 3A District 1 tournament following a 2-1 play-in loss to No. 9 Everett. The Golden Eagles were the No. 8 seed, and their season is now over.
WWU
Men's Basketball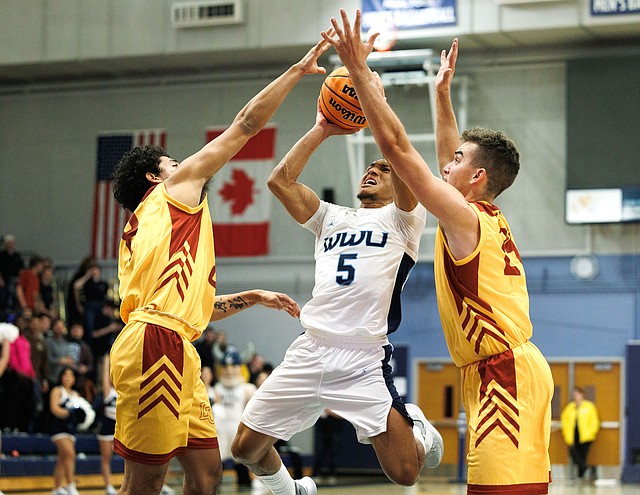 The Western Washington University men's basketball team kicked off its preseason with a 95-81 win over Gary Payton-led Lincoln University. Payton, who became a beloved icon in Washington state during his playing career with the Seattle SuperSonics, is in his second year as the head coach of the program.
Western was led by junior forward Jonathan Ned, who posted 19 points, eight rebounds and two assists and had six total players score in double digits. 
The Vikings followed it up with a 114-71 win over Douglas College. They will wrap up their three-game preseason schedule on Nov. 1 against Columbia Bible College.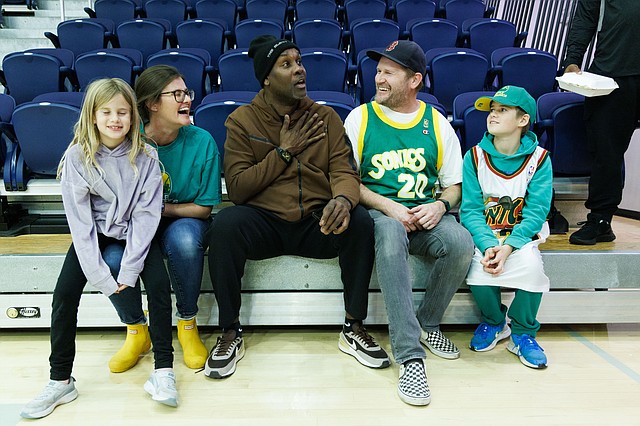 Volleyball
Western volleyball picked up two more wins last week, keeping it firmly in second place within the Great Northwest Athletic Conference hierarchy. 
The Vikings won 3-2 over Central Washington on Oct. 29, moving to 17-5 overall and 12-2 in GNAC matches. Senior pin hitter Calley Heilborn led the way with 22 kills, 19 digs and five blocks. 
Redshirt freshman pin hitter Devyn Oestreich totaled 23 digs, 16 kills and an ace, while senior setter Malia Aleaga tallied 54 assists and an ace.
Western has four games remaining in its regular season and will host Western Oregon at 7 p.m. on Nov. 3.
Football standings — Nov. 1
3A Wesco North
| | | |
| --- | --- | --- |
| Football | League | Overall |
| Team | W-L | W-L |
| Ferndale | 6-0 | 7-2 |
| Stanwood | 5-1 | 8-1 |
| Arlington | 5-2 | 7-2 |
| Marysville-Pilchuck | 4-3 | 5-4 |
| Oak Harbor | 2-5 | 2-7 |
| Marysville-Getchell | 2-5 | 2-7 |
| Mount Vernon | 0-6 | 1-8 |
2A Northwest Conference
| | | |
| --- | --- | --- |
| Football | League | Overall |
| Team | W-L | W-L |
| Lynden | 7-0 | 9-0 |
| Anacortes | 6-1 | 8-1 |
| Sedro-Woolley | 5-2 | 7-2 |
| Sehome | 4-3 | 6-3 |
| Squalicum | 3-4 | 4-5 |
| Burlington-Edison | 2-5 | 3-6 |
| Lakewood | 1-6 | 2-7 |
| Archbishop Murphy | 0-7 | 0-8 |
1A Northwest Conference
| | | |
| --- | --- | --- |
| Football | League | Overall |
| Team | W-L | W-L |
| Lynden Christian | 3-1 | 8-1 |
| Nooksack Valley | 3-1 | 7-1 |
| Mount Baker | 3-1 | 5-4 |
| Meridian | 1-3 | 5-4 |
| Blaine | 0-4 | 1-8 |
Independent
| | | |
| --- | --- | --- |
| Football | League | Overall |
| Team | W-L | W-L |
| Bellingham | N/A | 3-6 |