Community
Rebel Artists of Whatcom emphasize community, accessibility at Saturday market
Art market provides accessible vending for small businesses
May 28, 2022 at 8:40 p.m.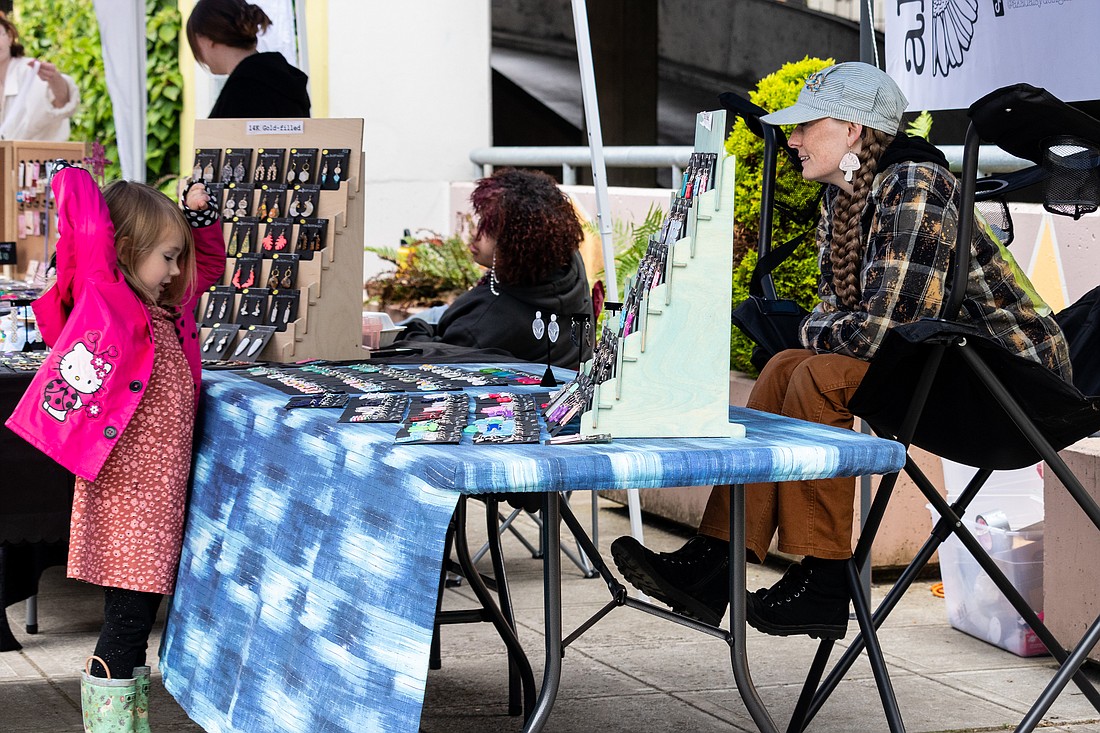 ---
---
Tucked between a parking garage and a sewing shop on Commercial Street lies a small plaza, bare aside from a small piece of public art. But on Saturdays, the space is full of people selling colorful crocheted tops, jewelry and art.  
Rebel Artists of Whatcom (RAW) is a collective that prides itself on being accessible to artists and businesses of all sizes. 
Hosted every Saturday from noon to 5 p.m. and the first Friday of every month from 4–8 p.m. at 1314 Commercial Street, the 2-year-old RAW market allows for emerging artisans to vend without insurance or extensive equipment.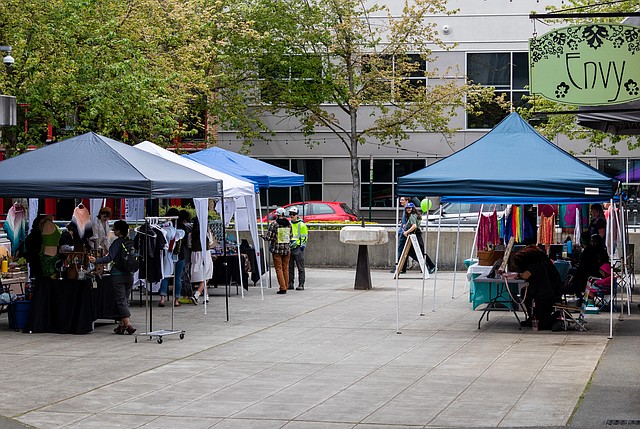 Sarah Van Houten, 34, took over as director in September. Van Houten runs akaDAISYdesigns, a handmade jewelry line. The market was founded by Autumn Mattson at the beginning of the COVID-19 pandemic, but she stepped down from the market last year due to other commitments. 
"I couldn't lose the market, and I know so many of the other vendors couldn't lose this place as well. Because we don't need fancy set ups [or] company insurance, we are a good stepping stone for smaller vendors that can't get into a big market [or] can't spend $200 on a vending fee," Van Houten said. "In order to keep the market accessible to smaller artists, I took it over to make sure that it stuck around." 
Jessika Houston, 37 — who is the co-owner of Take Root Remedies, an organic body care product line — often vends at the Saturday markets. 
"Just having a vending opportunity is great for us as a small business … It's also just a time for [my co-owner and I] to hang out because we're both busy moms," Houston said.  
Accessibility to the market, especially for marginalized folks, is important to Van Houten. It's also the project's mission and part of the reason Mattson initially created the collective. 
"We sponsor different artists if they can't make that monthly payment, the daily vending fee … especially those that are in a community that is marginalized," she said. "We really try to make sure that everyone has a safe space that is within reach." 
Saturday, May 28 was Leo McCabe's first time vending at RAW market. The 21-year-old runs Olimain Art, making prints, stickers and more. 
McCabe and Houston spoke highly of RAW's mission. McCabe said they love the focus on uplifting queer artists and artists of color. 
"Wanting to use art to help out the greater community is really incredible," McCabe said. 
Van Houten said the community around the RAW market makes it special. 
"We all adore each other. We're helpful with one another," Van Houten said. "We watch each other's booths and it's just been such an amazing place to make friends."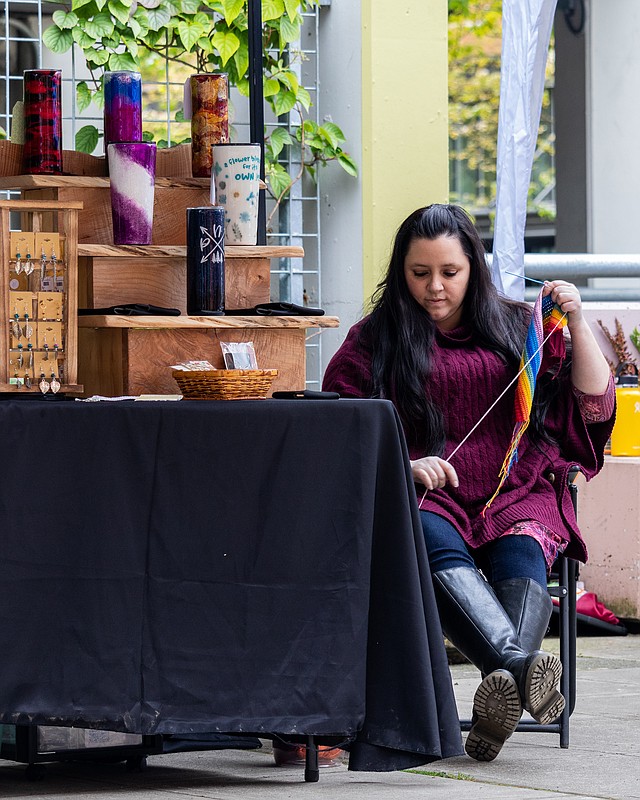 Chelsea Goebel, 34, has been part of RAW since last summer.  
"I fell in love with the culture," she said of RAW. She runs her own crafting business, ChickadeeZign, and displayed a spread of crocheted clothing, jewelry and tumblers at the market Saturday. 
Goebel said RAW has been incredibly accepting and open. 
"It's also been very educational for me. I live out in the county and I'm pretty secluded," she said. "I think it's been a really nice change for me, and very eye-opening and I just I love what this group is about." 
Van Houten has no grand plans for growth — she just wants to see the market stick around. 
"I think our dream is just to continue to have a safe place for all artists of all kinds no matter what your business is like," she said. 
For more info on Rebel Artists of Whatcom, visit rebelartistsofwhatcom.com.