Track & Field
Whatcom track stars turn strong performances at state
Records broken, state title earned on event's first day
May 26, 2022 at 10:07 p.m.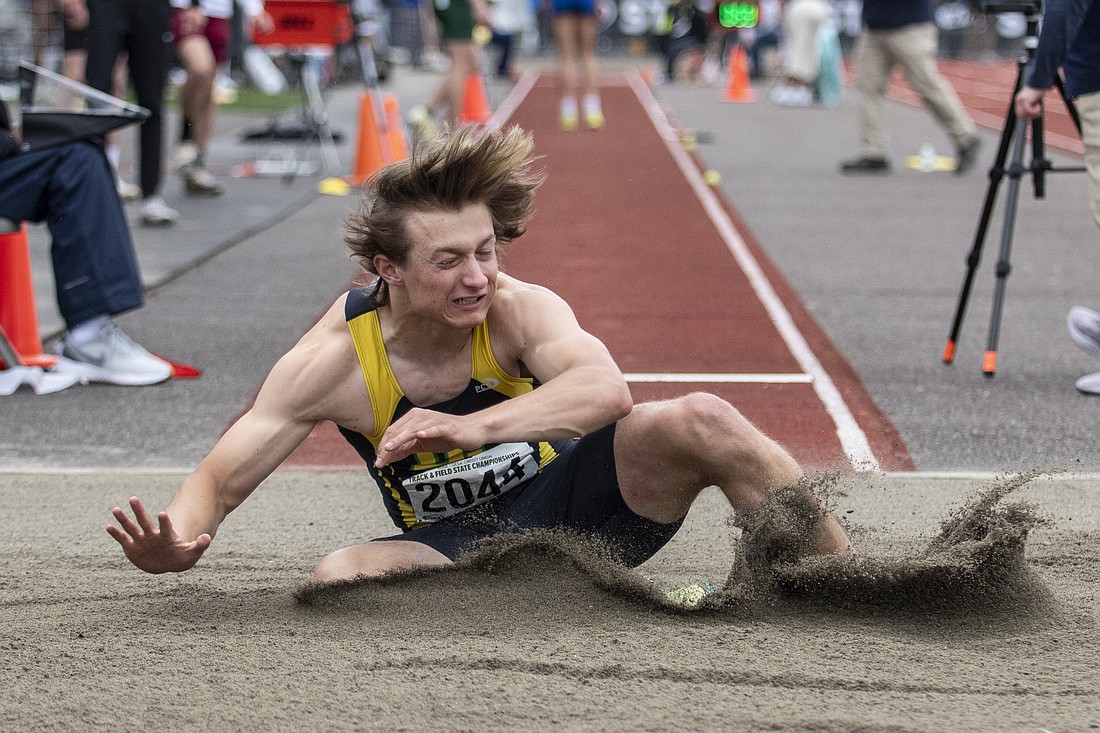 ---
---
TACOMA — Only a select few win state championships every year. Even fewer win two championships in different sports.
Lynden junior Troy Petz can add himself to the latter list.
Petz highlighted the first day of the 2A track and field championships as he won the boys long jump.
He didn't set a new personal record, but won the event anyway with a jump of 22-02.00.
Petz said the approach he took Thursday was the same one he's taken all year.
"Our school record is 23 feet and 4 inches, so my goal is to pass that every single day, no matter where I am, no matter the meet, how big, how small," Petz said. "I just want to win."
Finishing in second place behind Petz was Bellingham senior John Twedt with a jump of 21-08.25.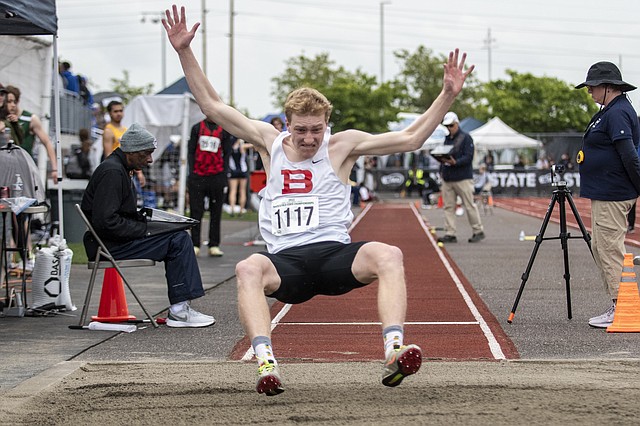 Only a handful of finals took place on the first of three days with most of the competition set for Friday and Saturday.
In the 2A boys shot put final, Bellingham junior Javen Livas finished fifth with a throw of 49-11.50.
On the track itself, Sehome junior Zack Munson placed second in the boys 1600-meter final with a time of 4:13.95. Munson had the lead for the first three laps, but Selah's Cooper Quigley flipped a switch on the final trip around to win the event.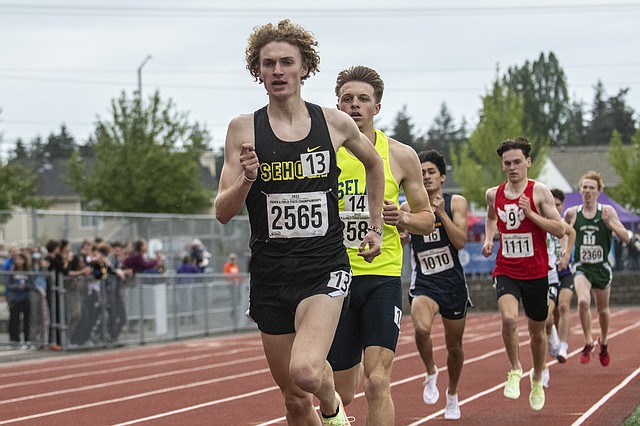 The only other events Whatcom County athletes competed in were preliminary races, setting up the finals across the remaining two days.
Squalicum junior Andre Korbmacher advanced to the 110-meter hurdle finals with a time of 14.02, setting a new state meet record.
Sehome senior Carter Birade tied the state record in the 110-meter hurdles with a time of 14.07 to also advance to the finals Friday.
Lynden's 4x400 and 4x200 girls relay teams will also be moving on to the finals after placing second and sixth in the preliminary round.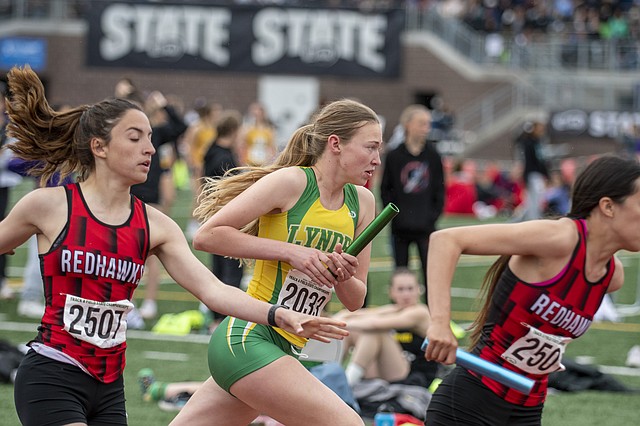 Rounding out the list of athletes to advance from Thursday is Sehome freshman Bella Connell. She finished seventh in the 100-meter hurdles with a time of 16.43.
The state track and field championships will resume Friday morning and run through Saturday. Full and live results from the entire meet can be found on the WIAA website.