Ski to Sea
Ski to Sea runs in the family for national kayak champion
Jonas Ecker returns for third Ski to Sea as nationally decorated paddler
May 26, 2022 at 5:15 a.m.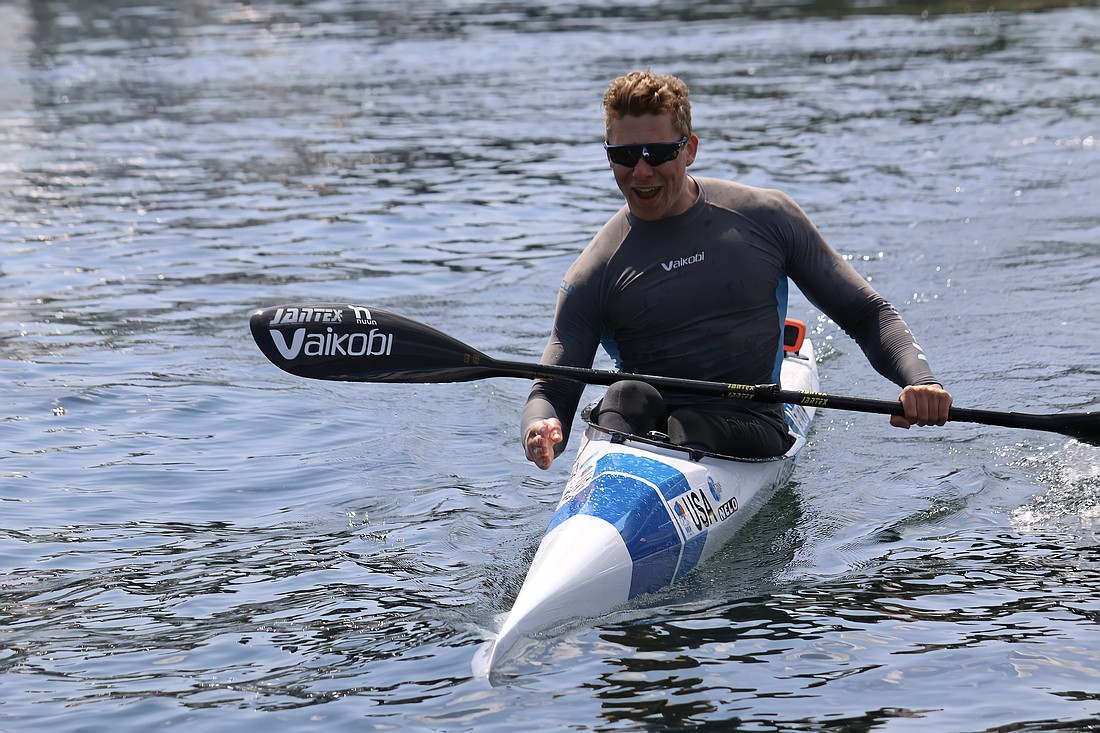 ---
---
Ski to Sea is a family affair for national kayak champion Jonas Ecker. 
Ecker, who grew up in Bellingham and now attends the University of Washington, said his parents have been involved in Ski to Sea for as long as he can remember. He recalled attending Ski to Sea to cheer on a parent and riding along the end of the course on his tricycle when he was about 3 years old.
"I don't know if I realized what I was doing at the time, but looking back, it's like, 'Oh, I knew I wanted to race Ski to Sea back then,'" Ecker, 19, said. 
This weekend, Ecker will compete in Bellingham's largest annual event in the sea kayaking leg for the team Beavers Tree Service alongside his father, Brian Ecker, who's taking the cyclocross leg. 
"It'll be cool to round out the race with a handoff from my dad. I'm most excited for that," Ecker said.  
Ecker returns to Ski to Sea this year as a national kayak champion. 
He's been on Team USA since 2018. He swept the U.S. nationals in 2020 and, more recently, the U.S. national team trials in April, winning the 1,000-meter race by over five seconds.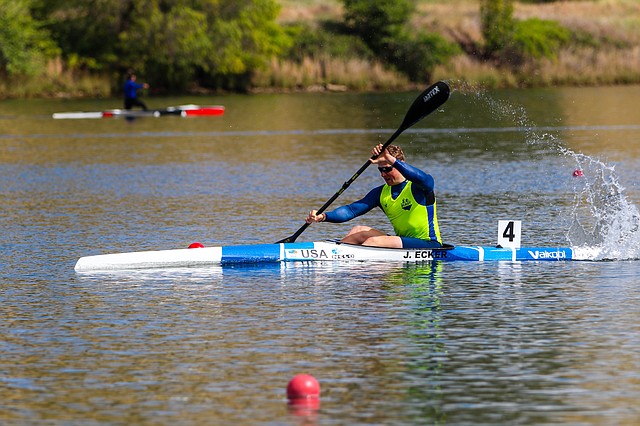 He's off to the ICF Canoe Sprint and Paracanoe World Championships in Nova Scotia this summer, then the Pan American Championships in Nova Scotia and the ICF U23 Spring World Championships in Szeged, Hungary in the fall. 
His love for kayaking stems from his parents: his mother paddled in college and his dad was the one to buy the family's first boat. Ecker joined a sprint team in 2013 when he was just 10.  
"It kind of snowballed from there," he said.  
Ecker remembers waiting anxiously to be old enough to take part in Ski to Sea and doing Junior Ski to Sea while he waited. While he was able to compete in his freshman and sophomore years of high school, COVID-19 canceled what would have been his last two chances to compete in high school. 
"I was finally able to do it and then we got two years, and then to have that basically taken away along with so many other races by COVID," Ecker said. "Obviously, I fully agree with it not happening and it was totally the right decision. But it still sucked." 
Ecker recalled two favorite Ski to Sea moments: first was watching his dad's team — now his team, Beavers Tree Service — win overall in 2016. 
"Watching my dad come in and hand off to the former paddler Brandon Nelson, then being in the lead and then following Brandon along the course and the hometown excitement when they finished [was incredible]," Ecker said.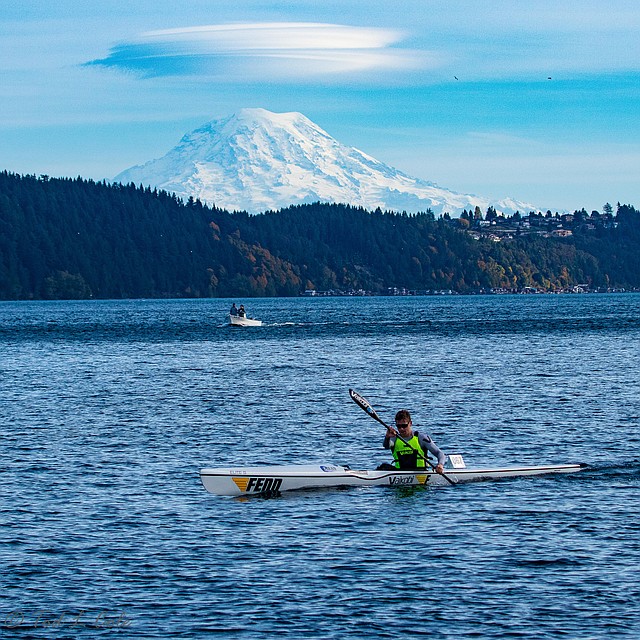 Ecker's own team won the high school division his sophomore year and he recounted the moment he passed a competing high school team.
"Realizing, oh no, we're winning our division at least and then coming through and bringing that home for the high school was just really cool," Ecker said. 
For Ecker and his family, Ski to Sea is like the Super Bowl.  
"We wake up, we turn on the radio, we have the app open, we're refreshing results," he said. 
Ecker is eager to get back to it. 
"I fully expect it to be just as exciting and energetic as before the pandemic," Ecker said.