The A-List
A&E calendar: Cruises, comedy, markets and mics
May 25, 2022 at 5:20 a.m.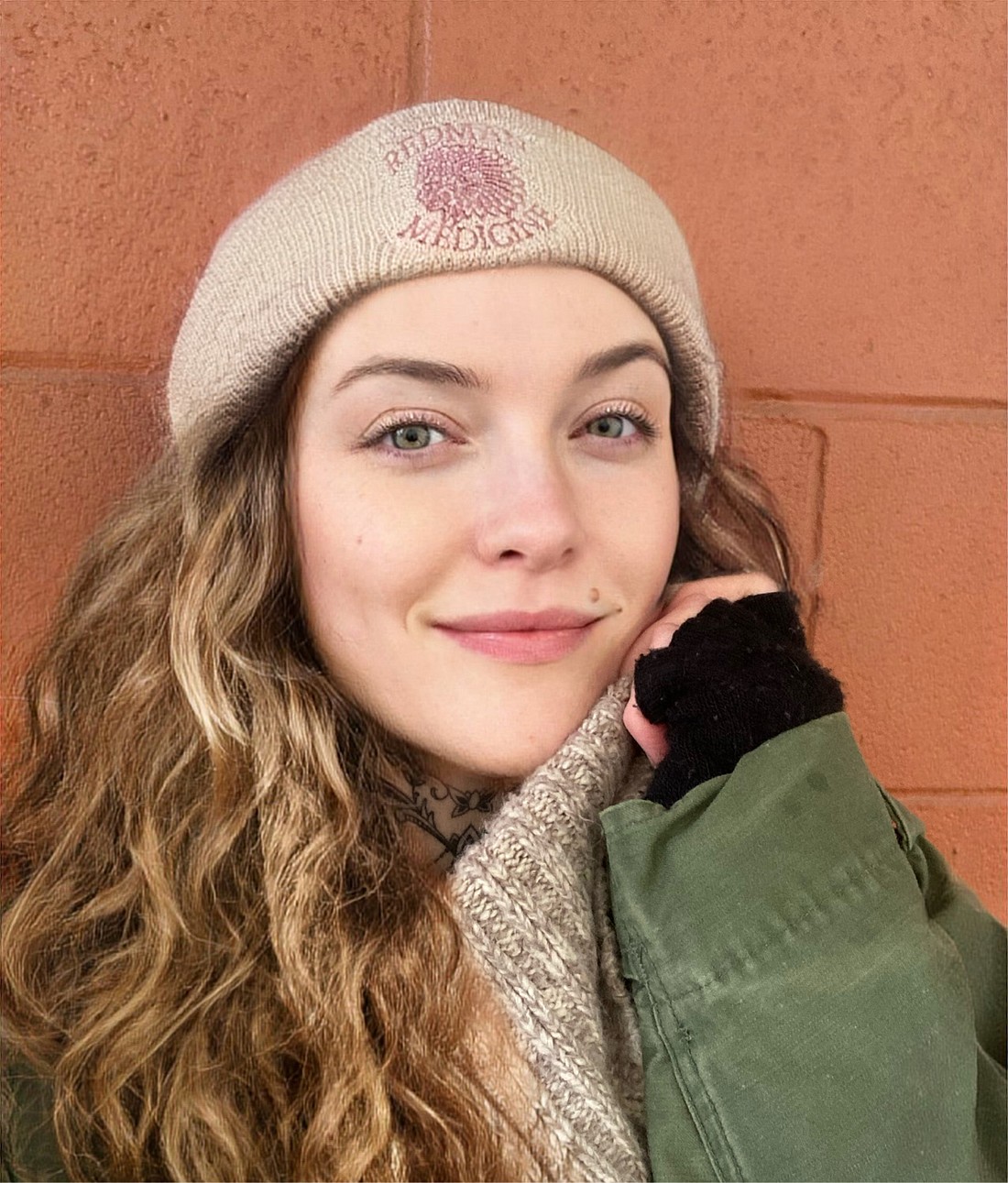 ---
---
Wednesday, May 25
Brewers Cruise 
6:30–8 p.m., Bellingham Bay 
Sip samples from Boundary Bay Brewery, Wander Brewing and Structures Brewing at San Juan Cruises' first Bellingham Bay Brewers Cruise of the season leaving from the Bellingham Cruise Terminal, 355 Harris Ave. Tickets for the evening cruises are $44, and include beer tastings, snacks and unparalleled scenery. The outings happen Wednesdays through Sept. 21. Info: whales.com
Thursday, May 26
Cinderella
7 p.m., Sehome High School, 2700 Bill McDonald Pkwy. 
Attend closing weekend of Sehome High School's drama department's version of this classic musical fairytale at 7 p.m. Thursday and Friday, and 2 p.m. Saturday. "Cinderella" tells the story of a kind young girl and a charming young prince who discover that dreams really do come true. Tickets are $5–$10. Info: sehomedrama.com   
Friday, May 27
Transitional Landscapes Opening
5–7 p.m., Noelle Fine Art, 1200 Harris Ave., #402
Local artist Renee Cheesman will host this solo show made up of works on paper relating to a new American landscape. The work focuses on ubiquitous structures in our environment, which over time almost become invisible. See the exhibit from 3–6 p.m. Fridays and Saturdays and 1–4 p.m. Sundays through June 19, or by appointment. Info: cheesmr3.myportfolio.com/work  
Alice in Wonderland
7 p.m., BAAY Theatre, 1059 N. State St. 
Attend the closing weekend of this Bellingham Arts Academy for Youth's retelling of Lewis Carroll's magical story by director and choreographer Lisa Markowitz at 7 p.m. Friday, 2 p.m. and 7 p.m. Saturday, and 2 p.m. Sunday. Expect singing, dancing and all the characters you know and love. Tickets are $12. Info: baay.org 
Days of Our Nights
7:30 p.m., Sylvia Center, 207 Prospect St. 
The Upfront Theatre presents "Days of Our Nights," an improvised soap opera, at 7:30 p.m. Friday and Saturday. At 9:30 p.m., stick around for "The Laughter Games" — where improvisers are given specific challenges to test their prowess. Tickets are $10–$15. Info: theupfront.com
Saturday, May 28
Anacortes Farmers Market 
9 a.m. to 2 p.m., Depot Arts Center, 611 R Ave.
Find produce, baked goods, flowers, tasty food, unique arts and crafts, a kids booth and an outdoor cafe at this weekly event. The market will continue Saturdays through October 29. Info: anacortesfarmersmarket.org 
Blaine by the Sea Art Studio Tour
11 a.m. to 5 p.m., throughout Blaine 
Area artists will open their home studios to the public and businesses will showcase artists at this celebration of local art. This year, the tour was spread out to three different dates. A final event will take place Saturday, June 25. Info: blainebythesea.com 
Semiahmoo Sips
2–4 p.m., Semiahmoo Resort, 9565 Semiahmoo Pkwy, Blaine 
Head to the wine cellar, where a sommelier will pour samples of four different wines from a rotating menu while you snack on charcuterie and cheeses. Feel free to walk around the resort and mingle, and then come back to grab your favorite bottle. Attendees will receive 15% off their cellar bottle of choice. Entry is $20. No reservations are necessary. Info: semiahmoo.com 
Sunday, May 29
Skagit Valley Farmers Market 
10 a.m. to 2 p.m., Christianson's Nursery, Mount Vernon
For the first time this season, a full range of community farmers and craft vendors will be on site just north of the nursery, in and around The Vinery. The market continues Sundays through Oct. 2. Info: christiansonsnursery.com 
Ski to Sea Seconds Sale
10 a.m. to 5 p.m., Good Earth Pottery, 1000 Harris Ave. 
Find great deals from local and regional clay artists when this popular event returns. Taking place during the Fairhaven Festival — which welcomes visitors and participants of the Ski to Sea race — the event offers the chance to score sweet seconds. Info: goodearthpots.com 
History Tour
1–2 p.m., Old City Hall, 121 Prospect St.
After a two-year hiatus, this weekly event returns. Take a fun, informative tour with a trained docent who will take participants through the building and down to the basement of Whatcom Museum's Old City Hall to see the historic jail rooms, including a padded cell from the days of prohibition. Participants will learn fun facts, quirky trivia and unique stories about some of the characters who worked in and visited the building. Entry is included with admission. Info: whatcommuseum.org 
Village Green Comedy 
3:30 p.m., Fairhaven Village Green
Bellingham Entertainment presents this family-friendly comedy show at the Ski to Sea afterparty in the middle of the festivities. Performers include Sean "The Dude" Dudenhoeffer, Cecilee Romano and Brett Emerson. Entry is free. Info: bellinghamentertainment.com 
Monday, May 30
Literary Open Mic 
6–8 p.m., Village Books, 1200 11th St. 
Local author and teacher Sean Dwyer hosts a monthly Spanish Open Mic at 6 p.m., followed at 7 p.m. by an English-speaking Open Mic. Attendees share stories, poems and essays at the event, and both published and unpublished authors are welcome. Read in-person, or on Zoom. Advance registration is required. Info: villagebooks.com 
Tuesday, May 31 
Lindy at the Leo 
6:30–8 p.m., Leopold Crystal Ballroom, 1224 Cornwall Ave. 
B'ham Hop and Pace Trumpet host a weekly "Lindy at the Leo" swing dance at Hotel Leo. Show up at 6 p.m. for a drop-in beginner lesson with Damian Cade and Stephanie Lee Demetreon; no partner or experience is necessary. General admission is $8–$10, and proof of vaccination will be required at the door. Mask wearing is optional at this time. Info: bhamhop.com 
Wednesday, June 1 
Beach Cat Comedy Open Mic
8 p.m., Beach Cat Brewing Co., 7876 Birch Bay Dr. 
Nikki Kilpatrick hosts this free standup comedy show on the first and third Wednesday of the month. Signups start at 7:30 p.m, with each performer getting five minutes onstage. The event is 18+, with some mature content. There will be zero tolerance of "punching down" on marginalized groups of people. The venue and performance space is wheelchair accessible. Info: asnailspace@gmail.com 
Before heading out to attend in-person happenings, check with individual venues to make sure the event is still taking place as scheduled.
The A-List appears weekly on Wednesdays. To submit an event for consideration, email calendar@cascadiadaily.com.