Transportation
Historic Plover Ferry to reopen on May 27
Ferry reopening after two seasons of closure due to COVID-19 restrictions
May 23, 2022 at 5:00 a.m.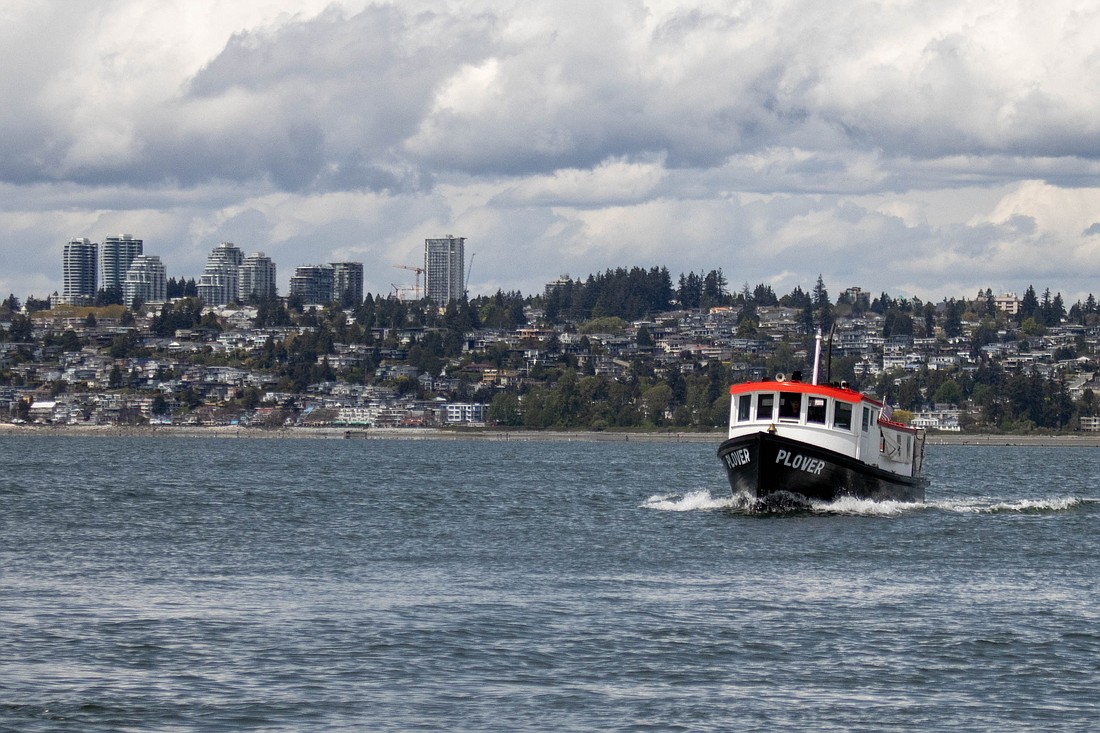 ---
---
Blaine's Plover Ferry will reopen on May 27 after a two-year closure due to COVID-19. 
The 78-year-old ferry takes passengers back and forth from the Blaine Harbor marina at 417 Marine Drive Gate 2 to the Plover Dock on the Semiahmoo Spit. This summer, the ferry will run from the Friday of Memorial Day weekend until Labor Day on a regular schedule of noon to 8 p.m. on Friday and Saturday, and 10 a.m. to 6 p.m. on Sunday. 
Founding director and manager of the Plover Ferry Richard Sturgill said the ferry is reopening due to the lifting of COVID-19 restrictions. Washington lifted its mask mandate on March 11.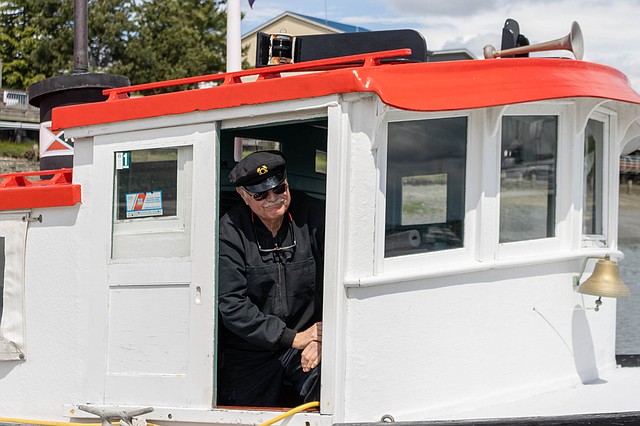 "We're glad to get back because it's a great tourist attraction and people enjoy its value," Sturgill said. "The boat, it likes to work, so it's good for the boat."  
The City of Blaine is paying $35,000 to operate and maintain the ferry this summer.  
In the past, Drayton Harbor Maritime had to petition the Blaine Tourism Advisory Committee for a grant to operate and maintain the Plover, said Alex Wenger, the tourism and economic development coordinator at the City of Blaine. The committee would then recommend to City Council that they approve the grant. 
"This year, we thought, this is kind of unusual that we own this boat, we pay for insurance on this boat and yet we make somebody apply to us to operate and do maintenance," Wenger said. "It's a subtle change where instead of a grant, we just approved it as an operating expense under our lodging tourism program." 
Wenger called the Plover a "tourism marketing icon." He said it's beneficial to Blaine because it connects downtown and the Semiahmoo Resort — "which is the primary goal of our tourism marketing plan." 
Sheila Wood, the executive director of Blaine's Chamber of Commerce, said she's excited about the reopening of the ferry.  
"I get phone calls here at the visitor's center once a day at least from visitors from all over who want to know about the Plover and when it's going to start back up," she said. 
"It's a nice attraction that gives people the opportunity to go enjoy what makes Blaine special, that working waterfront," Wenger said. "It's a great tie to and representation of Blaine's working waterfront and maritime past." 
The ferry was built in 1944 for the Alaska Packers Association of Blaine Cannery. It sailed until 1964, when the ferry was converted into a day tug until the Cannery closed in 1981, Sturgill said. 
The ferry was then gifted to Whatcom County Parks. Sturgill sought out the ferry and restored it. 
"She beckoned me to save her and so we, with a bunch of friends … we spent seven years putting her back together and she was back on the water in 1997," he said. 
Sturgill said in good conditions, they let kids, under supervision of the captain, steer the boat. They get an honorary captain certificate for doing so.  
"People just love being on the boat. You get a chance to learn a bit about our maritime history … there are 150 resident harbor seals in the harbor and all kinds of waterfowl," Sturgill said. 
Tickets cost $5 for adults and $1 for children under 16. Children under 12 ride free.