Music
The sounds of summer
At long last, festival season has arrived
May 21, 2022 at 5:00 a.m.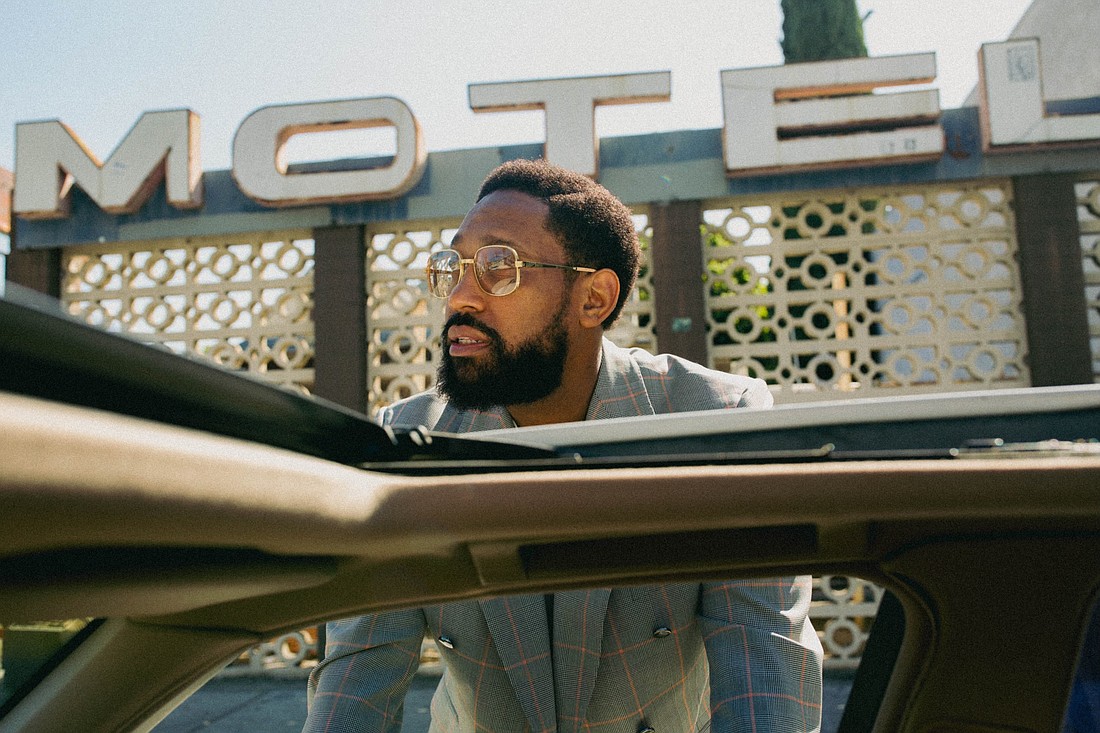 ---
---
Summer music festival season has been on hold for the last couple of years, but it's coming back in a big way in 2022 — meaning you'll have all sorts of chances to get your fill of outdoor music this summer.
However, if lots of people are thinking the same thing, you might want to plan ahead and get your tickets early. Several events offer discounts if you purchase your tickets in advance, but if cost is a concern, quite a few festivals have volunteer programs that let people earn their admission by helping out with things like ticket-taking or cleanup.
Let's start with the events happening in Whatcom County, and then go out from there. The big new festival in Bellingham is the Northwest Tune-Up, happening July 8-10 on the waterfront. While mountain biking is the focus of the daytime part of the festival, organizers have booked a superb lineup of regional and national acts to keep the party going long into the night. Nationally known headliners include Reggie Watts, Wolf Parade and PJ Morton. Cat Valley are the only local band on the bill so far, but it sounds like they will be adding more. Three-day passes will run $150.
The much-loved Subdued Stringband Jamboree returns Aug. 11-13 to the Deming Logging Show grounds, featuring a range of music across all sorts of acoustic genres. Some of the acts appearing include Three for Silver, Hot Damn Scandal and Lucky Brown's new project Funkways. The full lineup and ticket info will be out Wednesday, June 1, so stay tuned.
If you just want straight-up, nonstop bluegrass, the place to be will be the North Cascades Bluegrass Festival, happening Sept. 2-4, also at the Logging Show Grounds. Headliners announced so far include Stillhouse Junkies, Rebekah Speer and the Blue Canyon Boys. As always with bluegrass festivals, half the fun will be in the campfire jams. Passes are $80, not including camping.
That same weekend will also feature the Sh'Bang festival, out at the Lookout Arts Quarry. The lineup for this one won't be out for a while, but you can expect a range of local musical acts to go along with visual arts, circus shows, cabaret and whatever else the organizers can think of.
If you don't mind traveling just a little farther, lots of great stuff can be heard around Northwest Washington.
Fisherman's Village Music Fest is this weekend, May 19-21, down in Everett. Digable Planets, Black Joe Lewis and the Honeybears, and Deep Sea Diver top the bill. One wristband gets you into all three days of music for $99. There are four venues, plus a night market, and most of it is all-ages. Bellingham rockers Laamb will be onstage Saturday night.
The Darrington Bluegrass Festival runs July 15-17, with Rhonda Vincent and the Rage as the biggest act. Tickets are $70, going up to $80 on June 30.
The Timber! Outdoor Music Festival is held in Carnation July 21-23, with the Milk Carton Kids, Caroline Rose, Built to Spill and Deep Sea Diver all appearing. A three-day pass is $150, but prices go up June 1. Camping is another $50. This one also offers some of the best opportunities for outdoor adventures on and around the festival grounds.
Across the border in Mission, BC, the Mission Folk Festival runs July 22-24. They always have an intriguing lineup of talent from all over the world. Even if you've never heard of any of the acts before, there's a great chance you'll discover something new and wonderful. Subdued Stringband Jamboree founder Robert Sarazin Blake will serve as the ambassador from Bellingham. A weekend pass is $105 Canadian, which will go up May 31.
The Summer Meltdown Festival had to move from Darrington down to Snohomish this year, but that won't stop the legions of fans who love its distinctive, jam-heavy mix of music. It will be happening July 28-31, featuring Griz, STS9, Greensky Bluegrass, Jade Cicada, Lettuce and many more. The Rhetorician and Miles Harris and the Deep Cuts will be on hand to represent Bellingham at this one. A three-day pass is $330, and that includes camping.
Finally, the Thing Festival in Port Townsend is a relatively new entry to the scene, having only happened once back in 2019. It's by the same folks who used to run the Sasquatch Festival at the Gorge, but it's mellower and more family-friendly. They've dialed back a bit on the comedy, podcasting and art from the first edition to focus more on music. From Aug. 26-28, acts like Jungle, Modest Mouse, Father John Misty, Freddie Gibbs and Goose will be performing on the scenic grounds of Fort Worden. This one's a little more expensive, with a three-day pass running $349, not including camping.
Other big festivals in the region include the Capitol Hill Block Party (July 22-24), Day In Day Out Fest (Aug. 12-14) and Bumbershoot (Labor Day weekend), all in Seattle, the South Sound Block Party (Aug. 26-27) in Olympia, and Pickathon (Aug. 4-7) just outside of Portland.