Recreation
Cornhole more than a backyard pastime
Upper Left Cornhole provides space for professional-quality tournaments
May 21, 2022 at 5:05 a.m.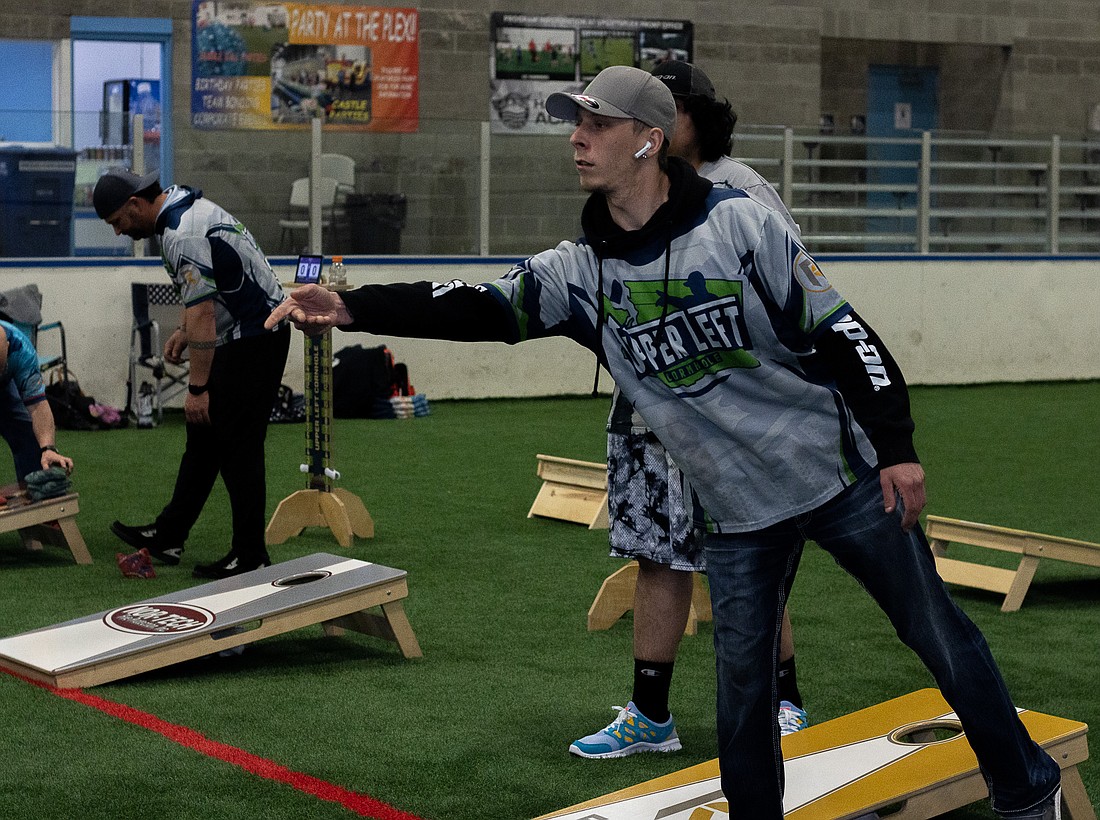 ---
---
Cornhole is known for its backyard appeal, frequently making appearances at summer barbecues and outdoor parties. There's even a set at Schweinhaus Biergarten for patrons to play while enjoying a beverage. For some, however, cornhole is more than just a casual summertime sport.   
Skagit County resident Eric Rainaud-Hinds started Upper Left Cornhole, a professional-quality cornhole tournament club in Whatcom and Skagit counties, drawing in more competitive players. Since then, his games draw an average of 40 people of all demographics. It's part of the reason he loves the game.  
Cornhole's accessibility is instrumental in its wide appeal, Rainaud-Hinds said.   
"I've had someone as old as 80 play and somebody as young as 8," Rainaud-Hinds said. "I have a son with special needs who plays, too."  
Rainaud-Hinds encourages anyone, no matter their skill level, to participate in his cornhole tournaments. He uses an app called Scoreholio, which collects individual player data, such as average scores, and creates a bracket so every match is competitive and fun.  
"It's easy to say anybody can play, but now I can make it so that actually anybody can win," Rainaud-Hinds said.  
Cornhole has been steadily growing in popularity, especially ESPN3 began broadcasting the sport in 2016, helping it expand past the Midwest where it is most popular, Rainaud-Hinds said.  
Typically, cornhole is played with two boards that are 27 feet apart, and each team gets four colored bags that weigh 1 pound each. The objective is to sink your bag into the hole in the upper middle of the board.   
"It's one of the fastest-growing sports, like pickleball," Rainaud-Hinds said.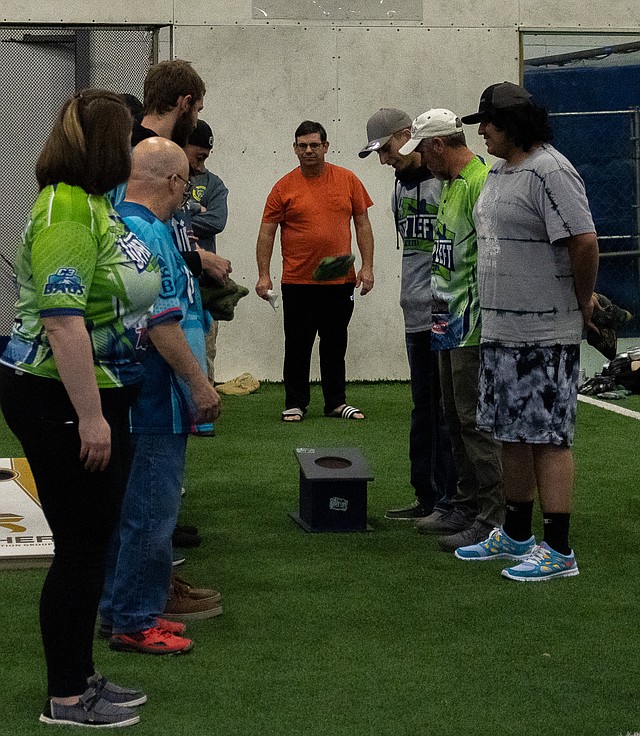 Cornhole started to gain even more traction in Whatcom and Skagit counties during COVID when everyone was stuck at home trying to find ways to pass the time outside.  
"For a lot of these players, that's where it all started because there wasn't a whole lot to do, so you just go in your backyard and toss some bags," said Paul Coulter, an early member of Upper Left Cornhole.  
The fast-growing cornhole community played a role in keeping some local businesses alive during the tighter moments of the pandemic.  
"Some of us were just hooked on cornhole," Rainaud-Hinds said. "We just had to find places to play."  
Seeing the connection between bars and cornhole, Rainaud-Hinds worked out a mutually beneficial deal with local spots where a small group of dedicated players played cornhole together and, in return, bought lots of beer.  
"By running events, I bring business to taprooms and breweries or anybody that sells alcohol," Rainaud-Hinds said. "Through COVID, we ran small weekly tournaments out of a spot in Mount Vernon. I think it's pretty safe to say — and the owner would agree — that cornhole kept them in business."  
As COVID began to loosen its grip on the area, Upper Left Cornhole was able to secure larger and larger areas to accommodate its growing numbers. Before, at the Bellingham Sportsplex, the club was relegated to playing in the aisles between fields. Now, they can take up half a soccer field.  
"It's great because we don't even have to pay for the space. We bring the beer sales that pay all the bills," Rainaud-Hinds said.  
Rainaud-Hinds' affinity for the sport is relatively recent. He was introduced to cornhole in summer 2019. At first, Rainaud-Hinds only played during the warmest months, but it didn't take long for him to get hooked.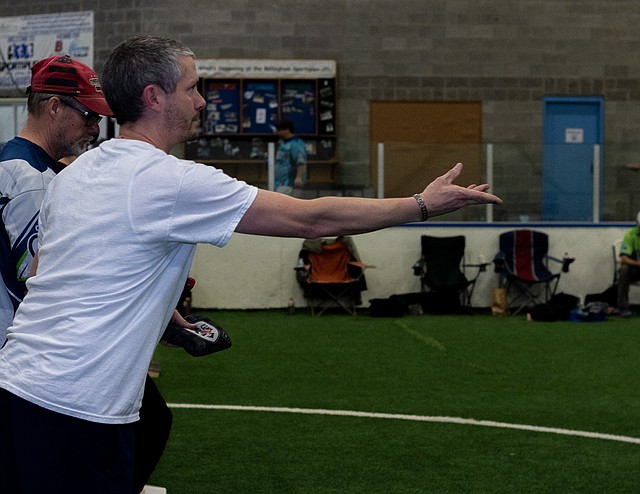 Rainaud-Hinds remembers his early tournaments fondly, introducing him to a more competitive side of the sport. However, the tournaments lacked consistency and faithfulness to the competitive rules of the game. Importantly, scoring is done with point cancellation. If one team scores eight points and the other team scores six, the score is now two points to zero points, Rainaud-Hinds said.  
"They didn't follow the regular rules and they didn't even do the scoring right," Rainaud-Hinds said. "That's what made me say, 'Somebody needs to do a good cornhole event with all the right rules.'"  
Determined to provide a professional-quality tournament, Rainaud-Hinds hosted his own during an Oktoberfest Celebration in 2019. The tournament was free to enter and drew in enough people for 18 teams. After the success of the tournament, Rainaud-Hinds announced his new club, Upper Left Cornhole.  
Since then, the club has seen a steady growth of players from Whatcom and Skagit counties, some more seasoned than others. Cornhole doesn't require many materials, but cornhole enthusiasts may seek out more expensive equipment, like custom beanbags. But at Upper Left Cornhole, participants don't even need their own beanbags to play as other players will often share their custom beanbags, Rainaud-Hinds said.  
"Everyone wants to help you. Everyone is always really welcoming," Rainaud-Hinds said. "All you got to do is come out and play." 
Visit upperleftcornhole.com for more information.