Theater
'Grease' is the word
A new class at Rydell High
May 20, 2022 at 5:15 a.m.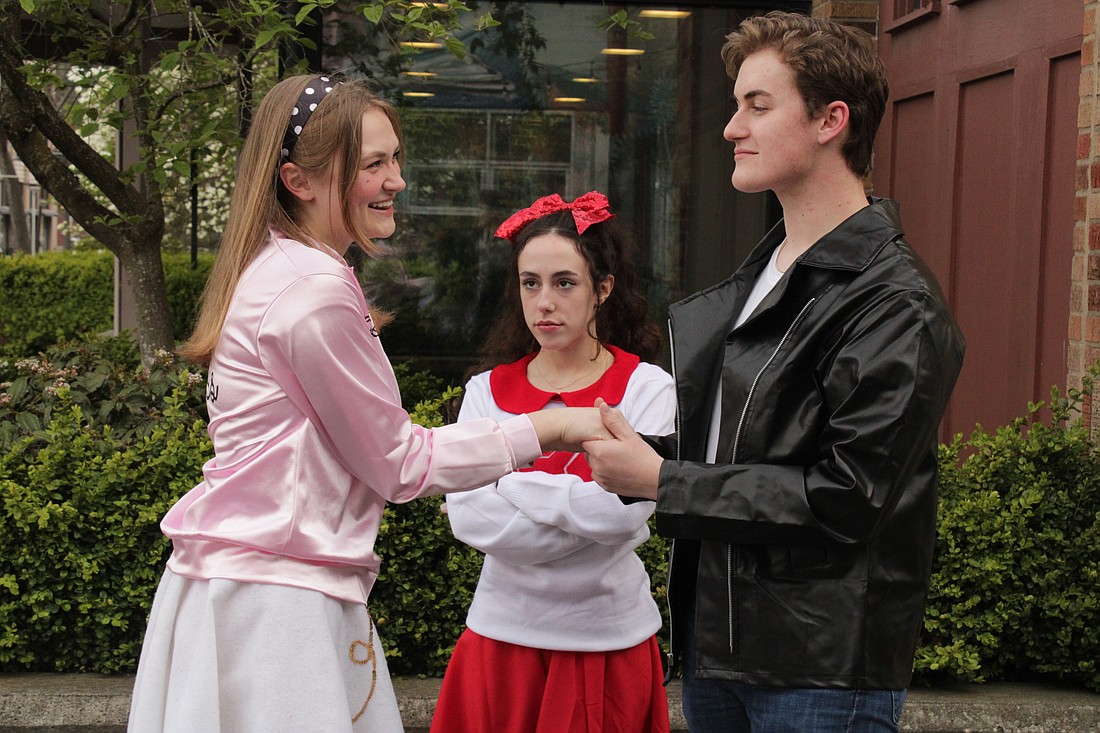 ---
---
When actors John Travolta and Olivia Newton-John starred as Danny and Sandy in the 1978 film version of the musical "Grease," he was 23 years old and she was 28. Like most of the primary cast members in the movie who portrayed students attending the fictional Rydell High School, the thespians had long since graduated from 12th grade. 
That won't be the case at upcoming performances of "Grease" taking place May 26-29 at the Sylvia Center for the Arts. In addition to featuring actors who aren't just acting young but actually are young, the production is completely student-led and created by Little Lemon Productions. It's an arm of Bellingham-based Firefly Productions Inc., which was started in 1996 by Suzanne Mackay and Keefe Healy.
In 2018, Adaryn Healy and Brody Buck kicked off Little Lemon Productions with performances of "13" with the support of the Bellingham Arts Academy for Youth (BAAY). With the production of "Grease," they're giving students who have lost numerous performance opportunities during COVID the ability to once again be able to step onstage.
The theatrical version of "Grease," created by Warren Casey and Jim Jacobs in 1971, takes place in 1959. Named after the 1950s working-class youth subculture known as "greasers," the play and the movie follow friends and frenemies as they fall in love, fall out of love and deal with a bunch of real-world problems — all while belting out songs such as "Summer Nights," "Look at Me, I'm Sandra Dee," "Greased Lightning," "Freddy My Love," "Rydell Fight Song," "Born to Hand Jive" and "We Go Together."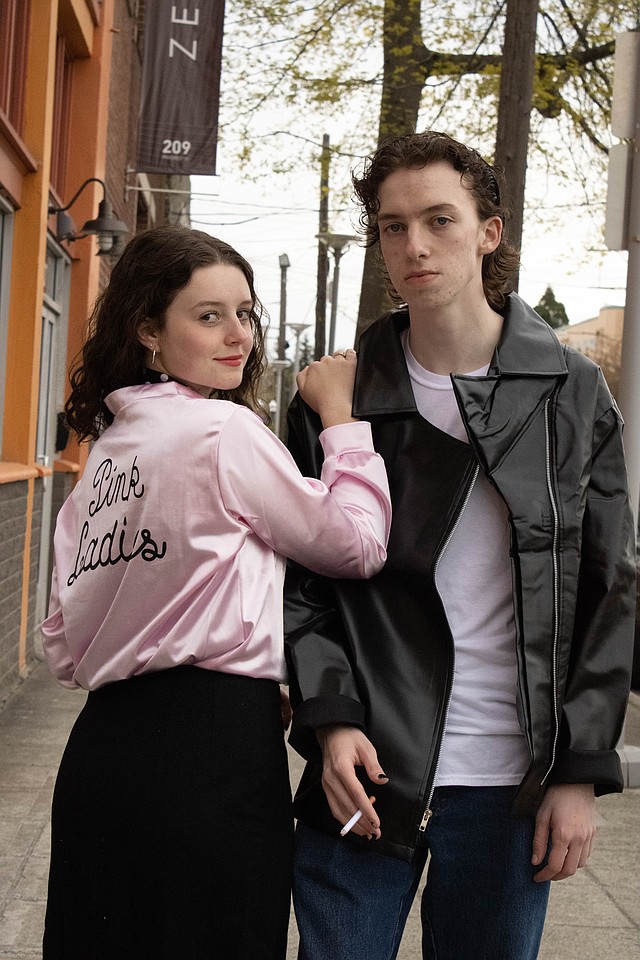 Societal issues such as teenage pregnancy, peer pressure and gang violence are explored during the telling of the story, and the production at the Sylvia Center won't shy away from themes such as teenage rebellion, sexual exploration during adolescence and class conflict. The production will retain the images and language of the 1950s.
Jacobs is said to have described the plot of "Grease" as a subversion of common tropes of that era's cinema — where the male lead was often transformed into a more sensitive and sympathetic character. In his and Casey's telling, the female lead ultimately changed into her counterpart's fantasy.
Jacobs was talking about the relationship between the main characters, Danny and Sandy, who have a summer fling before reconnecting at Rydell High. Sandy's a "good girl" with the grades to prove it, and Danny's a "bad boy"  and member of the T Birds — a gang of guys who are happy to laugh along while Danny regales them with exaggerated tales of his truncated romance. When Danny and Sandy realize they're going to the same school, Danny denies that she's the one he fell for.
After the girl gang known as the Pink Ladies attempts to loosen Sandy up with wine, cigarettes and boy talk during a slumber party where they mock her while she's in the bathroom, she's still not sure how she feels about Danny. Soon thereafter, he apologizes at her cheerleading practice and joins the track team to prove he's more than a greaser. But when he tries to give her his class ring while copping a feel, she gets nervous and bolts.
In the movie edition of "Grease," Sandy decides to finally fit in with the greasers by showing up at the school's graduation carnival having transformed herself from a schoolgirl into a black leather-clad, big-haired vixen who literally flies off in a convertible with Danny to what presumably is a happy ending. I'm guessing Little Lemons Production's version will be more nuanced, and will hopefully give viewers the sense that Sandy isn't so much changing herself for a man as she is claiming her own sexuality and discovering a new version of herself.
"Grease" shows at 7 p.m., May 26 and 27; 2 p.m. and 7 p.m., May 28; and 2 p.m., May 29, at the Sylvia Center for the Arts, 207 Prospect St. Tickets are $10 to $15. Info: sylviacenterforthearts.org.