Elections
Candidates declare for 2022 ballots
Seats in Congress, county offices up for election
May 20, 2022 at 5:36 p.m.
|
Updated May 23, 2022 at 2:58 p.m.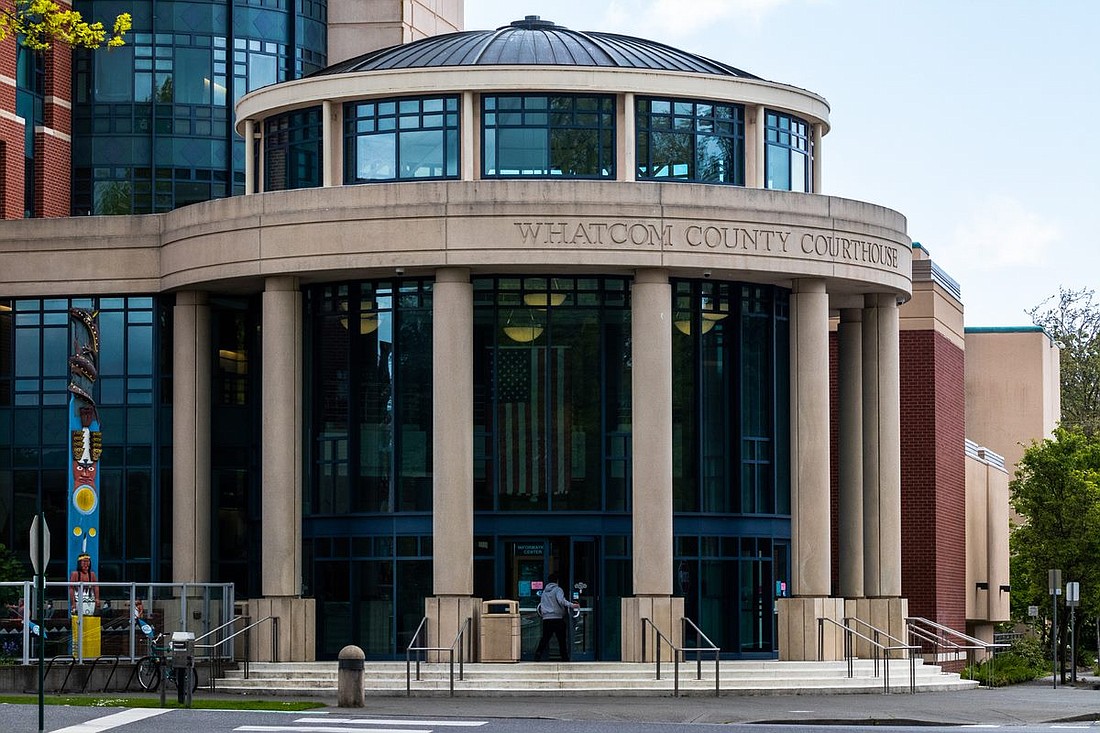 ---
---
The ballots are set for the 2022 election season, when voters in Whatcom and Skagit counties will fill seats from district courthouses to Congress.
U.S. Rep. Rick Larsen and Sen. Patty Murray are the two incumbents on local ballots who seek to retain their positions in D.C. Larsen's most viable challenger, at least in terms of campaign funding, is another Democrat: former Marysville school teacher Jason Call. He has raised $120,590 in contributions, according to the latest figures from the Federal Election Commission. That compares favorably to any Republican challenger for Larsen's seat; Leif Johnson has raised $17,091 so far. Ten-term incumbent Larsen has a campaign coffer holding more than $827,000. 
While no Republican bothered to file for a state seat in the Democrat-stronghold 40th Legislative District, a fierce political battle is brewing in north Whatcom County's 42nd District, after the death of Sen. Doug Ericksen. Sen. Simon Sefzik, the Republican who was appointed to replace Ericksen for this year's session, might have an incumbent's advantage. But the 22-year-old is up against high-profile Republican Ben Elenbaas and Democrat Sharon Shewmake, who has four years under her belt as a 42nd District representative. 
The following is a list of all candidates who filed to appear on Whatcom and Skagit ballots. In partisan races, party affiliation is listed after the candidate's name. Incumbents are in bold.
Second Congressional District
Rick Larsen (D)
Jason Call (D)
Cody Hart (MAGA Republican)
Leif Johnson (R)
Bill Wheeler (R)
Carrie R. Kennedy (R)
Dan Matthews (R)
Doug "Yoshe" Revelle (no party pref.)
Jon Welch (Conservative)
Brandon Lee Stalnaker (R)
Legislative District 10 (southwest Skagit)
Rep. 1, Greg Gilday (R)
Rep. 1 Clyde Shavers (D)
---
Rep. 2 Dave Paul (D)
Rep. 2 Karen Lesetmoe (R)
Rep. 2 Ryan Campbell (R)
Legislative District 39 (Sedro-Woolley, east Skagit)
Rep. 1 Sam Low (R)
Rep. 1 Robert J. Sutherland (R)
Rep. 1 Claus Joens (D)
Rep. 1 Karl de Jong (D)
---
Rep. 2 Jessica Wadhams (D)
Rep. 2 Tyller Boomgaarden (R)
Rep. 2 Carolyn Eslick (R)
Rep. 2 Kathryn Lewandowsky (I)
Legislative District 40 (south Bellingham, Mount Vernon, Anacortes, San Juan County)
Rep. 1 Debra Lekanoff (D)
---
Rep. 2 Trevor Smith (D)
Rep. 2 Alex Ramel (D)
Legislative District 42 (north and east Whatcom)
Rep. 1 Alicia Rule (D)
Rep. 1 Tawsha (Dykstra) Thompson (R)
Rep. 1 Kamal Bhachu (R)
---
Rep. 2 Joe Timmons (D)
Rep. 2 Dan Johnson (R)
Rep. 2 Richard May (D)
Rep. 2 Kyle Christensen (R)
---
Sen. Sharon Shewmake (D)
Sen. Simon Sefzik (R)
Sen. Ben Elenbaas (R)
Whatcom prosecutor
Eric Richey (D)
Whatcom district judge
Pos. 1 Angela Anderson
---
Pos. 2 Jonathan Rands
Pos. 2 David Nelson
Pos. 2 Gordon M. Jenkins
Whatcom PUD commissioner
Mike Murphy
Eric Davidson
Jaime Arnett
Skagit assessor
Danny Hagen (I)
Karie Storle (R)
Skagit auditor
Sandy Perkins (D)
Eric Hull (R)
Skagit clerk
Melissa Beaton (D)
Skagit coroner
Hayley Thompson (D)
Skagit prosecutor
Rich Weyrich (no party pref.)
Skagit sheriff
Don McDermott (D)
Kevin Ewing (no party pref.)
Skagit treasurer
Jackie Brunson (D)
Skagit County commissioner
Lisa Janicki (D)
Christian Burns (R)
Skagit district judge
Pos. 1 Warren M. Gilbert 
---
Pos. 2 Dianne Edmonds Goddard
---
Pos. 3 Jenifer Howson
Skagit PUD commissioner
Germaine Kornegay
Corrin Hamburg
This story was updated to indicate that Whatcom PUD incumbent Mike Murphy withdrew his candidacy on May 23.