Music
WWU student's Breakout Magazine offers writers, bands opportunity
Natalie Vinh's online music magazine is just 7 months old
May 19, 2022 at 5:30 a.m.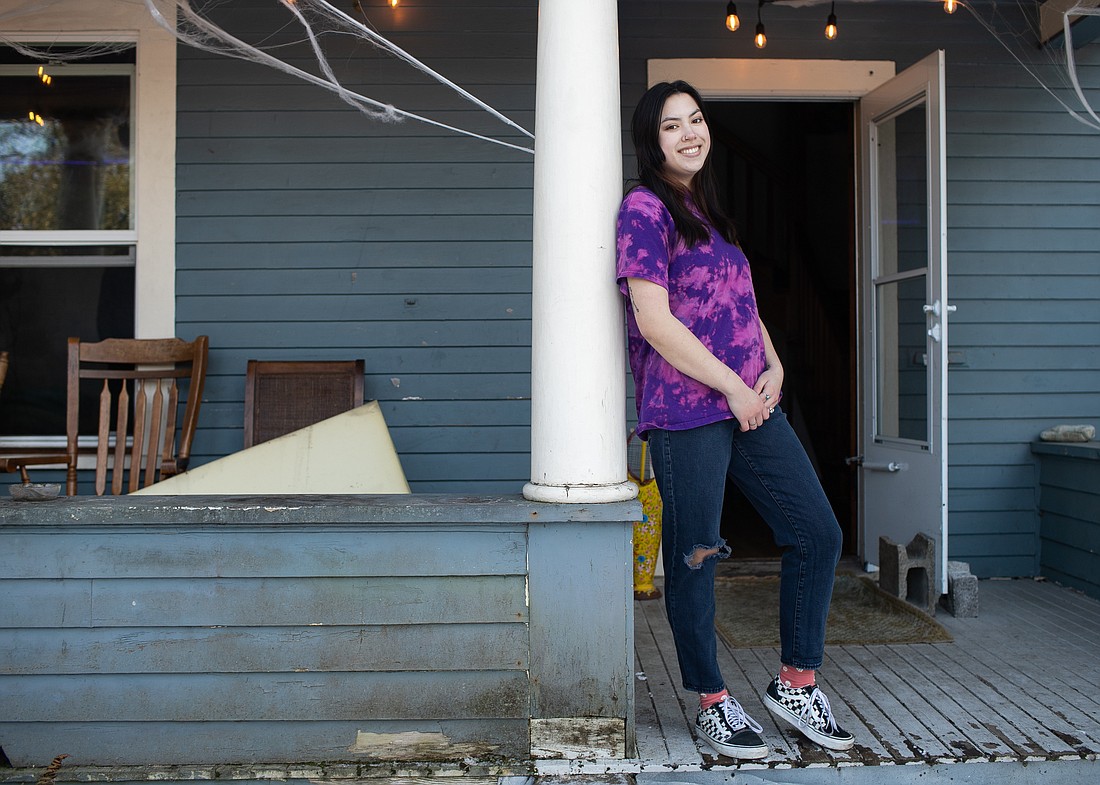 ---
---
In September 2021, Natalie Vinh saw a need for a local music publication. About a month later, she launched Breakout Magazine.
Managed entirely by Vinh, Breakout is a collaborative online music magazine that aims to cover bands and artists who are just breaking out (hence, the name) and may not have many press opportunities.
Vinh, 20, studies marketing at Western Washington University, where she has worked on The Front and Klipsun, both university publications. Though she considered majoring in journalism, she wanted to gain experience in other areas. 
Music journalism was not always Vinh's focus. She grew up in Davis, California — a city where the high school music scene, she said, was nearly nonexistent. While touring colleges in Washington, Vinh visited KEXP, a non-commercial educational radio station in Seattle. It planted a seed.
After high school, she landed at Western, where she went to her first house show as a freshman.
"There was a huge mosh pit, and I got slammed into the walls everywhere and it was just so fun," she said.
House shows became a weekend norm for her and her roommate. She found a way to connect her passion for music to her love for writing. 
She spent most of 2020 writing for both What's Up! and Dan's Tunes in Seattle but felt disconnected from the work because of the uncertainty of live shows. In September 2020, What's Up! Magazine announced its shutdown after 22 years in business due to COVID-19.
Vinh "took off almost an entire year" from live music and writing. (For her, that meant continuing college classes, working two local part-time jobs and freelance copywriting.)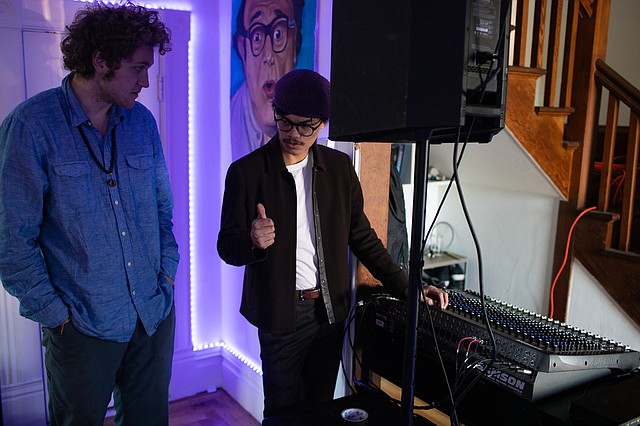 In September 2021, she went to a house show at Bluebird, the first live music show since the start of the pandemic.
"It kind of just brought back all the memories I had, because I used to go to shows pretty much all weekend, every weekend," she said.
Yearning to write about music again, she searched for a local publication resembling What's Up!, but found nothing. She asked her friends if she was crazy for wanting to start her own magazine. They thought it was a great idea.
On Oct. 18, 2021, @breakoutmag posted an introduction on Instagram, announcing a launch date of only four days later. Within its first two months, Breakout had amassed over 680 Instagram followers and more than 2,000 website views.
For Vinh, Breakout is a learning experience for everyone, and anyone who expresses interest in contributing is given a chance, no matter their qualifications.
The team, made up of volunteers, is "ever-rotating," except for herself and Breakout's chief photographer, Thomas Hughes. Most writers are students with various skill levels, but Vinh is not able to pay them because the magazine is not a for-profit publication.
Breakout is online-only mainly because print is a large investment that Vinh cannot afford without charging readers or seeking out advertisers.
"Breakout is first and foremost a passion project," Vinh said. "It's not a business and it is not going to become a business for the foreseeable future."
Even so, Vinh believes that everyone involved benefits: Writers get practice and portfolio clips, while bands get exposure.
Eventually, Vinh wants to expand Breakout's coverage to older artists. Until she turns 21 in August, she is limited to all-ages venues like Bellingham's Blue Room. Vinh picks bands she finds interesting to cover, especially artists she's never heard of before.
"As much as I can, I try to give voice to diverse and underrepresented people in the community as well," she said.
Vinh said being a woman of color and manager of a music magazine comes with its own set of challenges in a predominantly white community. Vinh chose to not "plaster" her face all over Breakout's website and social media.  
"I didn't really necessarily want to have to deal right off the bat with the kind of sexism and racism that I still do deal with every day in this industry," she said. "Do I want to be seen as a good journalist because I'm a woman of color? Or I'm a good journalist and a woman of color?"
Above all, Vinh wants the magazine to be a collective effort that reflects the community.
"Part of me just doesn't want to take too much credit because I wouldn't be able to do all of this without all the people that are a part of it," she said.
With a lot on her plate, including an expected graduation date of spring 2023, Vinh said it's hard to not get burnt out.
However, she can't imagine who she would be if she hadn't come to Bellingham.
"Nothing has called to me as much as music journalism," she said.
Hoping to move to Seattle after graduation, Vinh wants to do more artist management and PR work — her dream job is at KEXP.
"Do I have a plan? Yes, sort of," she said. "I love Breakout. Breakout's my baby. I'm OK with the fact that it exists now and will continue to exist and someday it will not exist or exist under somebody else."
Read Breakout Magazine at breakoutmagbham.com.