Tennis
Lynden tennis makes history with first league title
Not the goal entering season, but still sweet
May 19, 2022 at 5:05 a.m.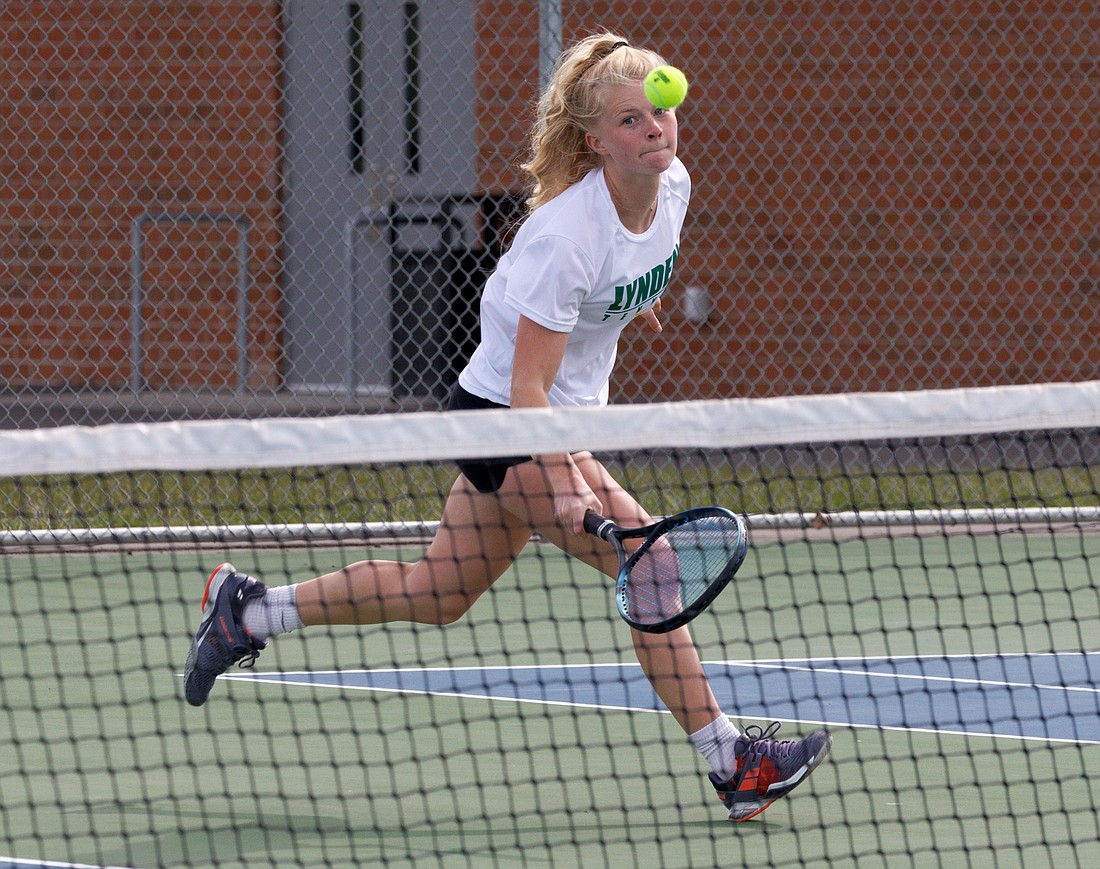 ---
---
It took more than 40 seasons of coaching boys and girls tennis, but Lynden head coach Trey Ballard finally has a league title under his belt. It's also the first league tennis title in Lynden High School history.
Ballard has coached teams to district and state championships, but never a league championship.
The Lynden girls tennis team clinched the Northwest Conference title last week with a 7-0 win over Lakewood, but it was the Lions' match with Bellingham the day before that all but sealed the deal.
The Lions beat the Bayhawks 5-2 to put themselves in control heading into their match against Lakewood.
Against Bellingham, Lynden's Anna Samoukovic and Mariah Baseden both notched singles wins against Bellingham's Ellie Wolverton and Harmony Smith. The Lions swept the doubles matches with the pairs of Adia and Kalanie Newcomb, Sage Anderson and Grace Rice, and Abby Yarovoy and Mya VanderYacht beating their competition from Bellingham.
Ballard called the league title one of the highlights of his career.
"We're not expected to win those matches," Ballard said of beating Bellingham. "We turned around and just put the shellac on them. It was just crazy how it all came around and was just a lot of fun to be a part of."
After beating Bellingham, all the Lions had to do was beat Lakewood, which hadn't won a match all season.
About an hour after its 4 p.m. start the next day, Lynden had made its first league title official after handling Lakewood.
Ballard said it wasn't the goal entering the season to win the title.
"Our program is all about fun. We've never been in the running [for the league title] before, so it's not one of our goals necessarily," he said. "If that's our goal, then we've been a failure forever. We're going in the right direction, but it's just exciting to see these girls all wanting it. They really do deserve it. They've put the time in."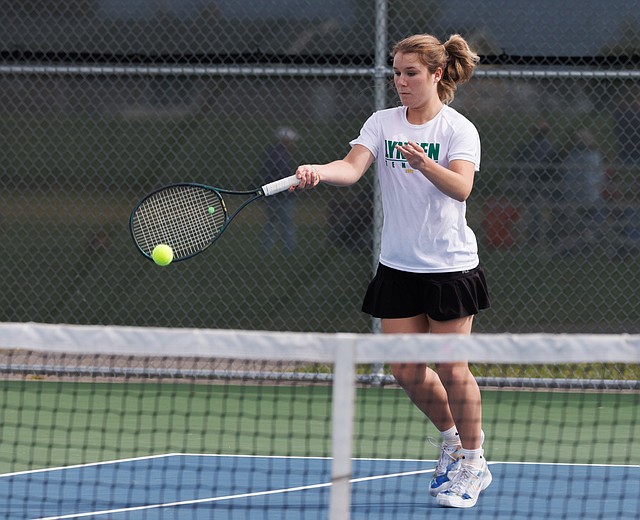 Anderson said earning the league title was even more special coming off a season last year where league titles and postseasons were shelved because of the pandemic.
"My sophomore year we didn't have a season and junior year we didn't play for anything, so to be able to come out on top this year is exciting," Anderson said.
Looking at his coaching career and the teams he's had in the past, Ballard said this group had a certain kind of chemistry that brought a winning mindset.
"My senior leadership is amazing. It's probably some of the best senior leadership I've had," he said. "This team doesn't like to lose, but they also never really learned how to lose. Some of my other teams learned that when we play Bellingham, we're expected to lose."
Yarovoy said having the league title for the first time shows the team it's capable of peak accomplishment entering the season.
"There have been other groups that have been a lot better than us, but I think we just came together, and it's cool to be a part of a group that's supporting and has togetherness on the court and off the court," Yarovoy said.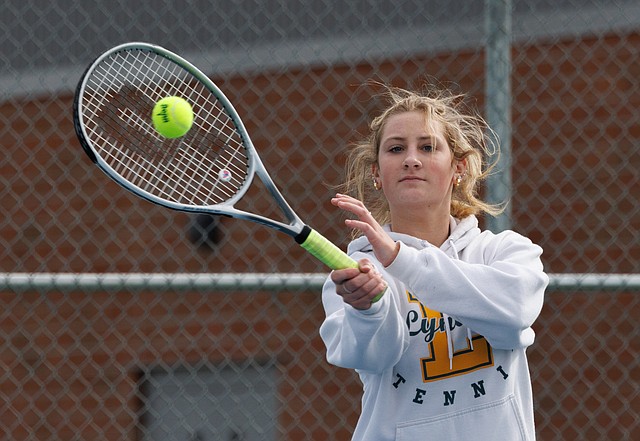 During last year's pandemic-abbreviated season, Lynden went undefeated in league play, but didn't take on the two best teams, so Ballard knew he had a good group coming back this year.
This year's squad played Bellingham in their second match of the season in March before league play began. The Lions lost that match, but Ballard saw good things.
"These girls proved time and time again how much they don't want to lose," Ballard said. 
Lynden's only league loss of the regular season came to Squalicum in early May.
Ballard said access to facilities is one of the most significant differences between Lynden and the three Bellingham schools, which have the Bellingham Tennis Club to train at year-round.
While tennis is the first sport for many athletes in Bellingham, Ballard knows it's not the first sport for the group he gets season after season.
"We're a third sport, at best, and that's OK," Ballard said. "We still want the kids to come, teach them a lifelong sport and have fun doing it."
The regular season has fully wrapped up and the Lions are now in the heart of postseason competition.
Lynden's doubles pair of the Newcomb sisters placed second at the district tournament and will be moving on to the state tournament next week.