Golf
Local golfers packing up clubs for state
Whatcom County sending 25 golfers to state championships
May 19, 2022 at 12:32 p.m.
---
---
The state golf championships are set to return next week and Whatcom County will be well represented across the competition.
District tournaments have officially wrapped up and 25 golfers from across the county will be competing in state championships next Tuesday and Wednesday at courses across the state.
In addition to individuals qualifying, the Lynden Christian and Ferndale boys will both have a shot at earning trophies as a team.
Earning a trip to state from the Lynden Christian boys team are Griffin Dykstra, Ty Hagen, Thomas DenHartog, Tommy Meyer and Nathan VanderVelden. 
Bi-district champion Daniel Blankenburg from Meridian was the only golfer from the school to advance to state.
Also qualifying for the 1A boys tournament are Mount Baker's Ryan Atchley and Blaine's Carson Sothy. 
Representing Whatcom County in the 1A girls tournament are Blaine's Kijah VanKijswijck and Lynden Christian's Madeleine Engels. Nooksack Valley's McKenna Wichers will be the second alternate.
The two-day championships will be held at Indian Canyon Golf Course in Spokane.
Six boys in the 2A classification earned their way to the state championships with Lynden's Jordan Medcalf, the defending state champion from 2019, leading the pack after finishing one-under-par to win the district tournament.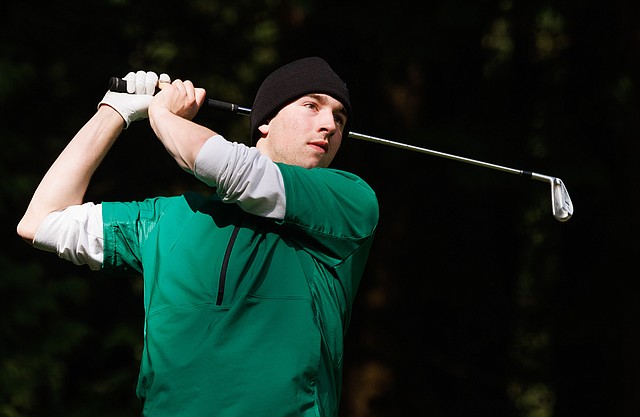 Joining him from Lynden will be his younger brother, Logan Medcalf. 
Sehome got two golfers through to state in Wes Bothel and John Kummer. Gabe Quick and Baker Kelling will travel with the Mariners as the first and second alternates.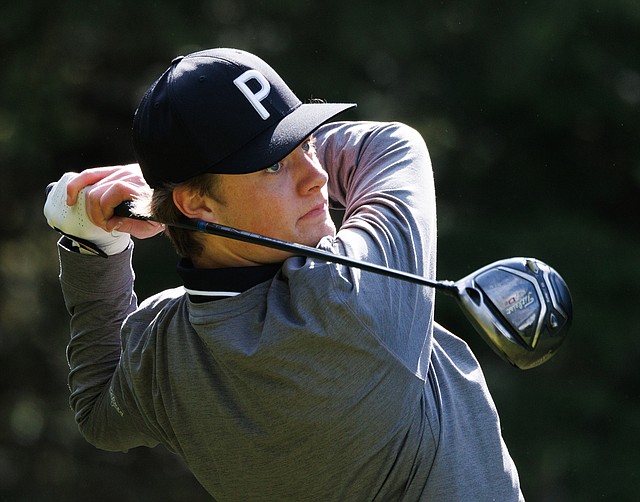 Also making the final cut were Bellingham's Alec Jamieson and Squalicum's Daniel Robbins.
The 2A boys golf state championships will be held at the Capitol City Golf Club in Olympia.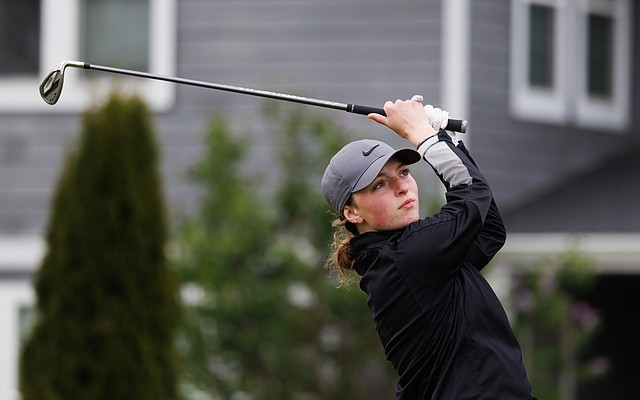 Sehome will also be representing the county in the girls 2A tournament with Hannah Hochsprung, Lucy Hodson and Mylie Alexander all qualifying for state.
The 2A girls state championships will take place at the Tumwater Valley Golf Club.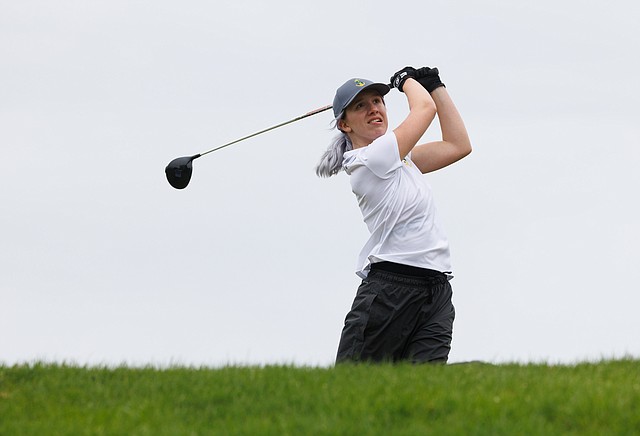 The Ferndale boys will be returning to state as a team as Baylor Larrabee, Max Nordstrom, Curtis Adler, Luke Wells and Steven Edwards all advanced out of districts.
Ferndale head coach Chad Hoidal said the team has battled some sickness and injury throughout the season, so pulling through and advancing as a whole squad, especially at the 3A level, was hard to do.
"I'm super proud and, hopefully, we're peaking at the right time," Hoidal said. "We've had some ups and downs and we just want to play well at state. We wanted to find a way to play well this time of year and, hopefully, that happens next week."
The 3A boys golf state championships will be held at the Liberty Lake Golf Course.