Community
Asian, Pacific Islander public officials talk representation at WWU panel
Panel part of speaker series for Asian Pacific Islander Desi American Heritage Month
May 19, 2022 at 6:13 p.m.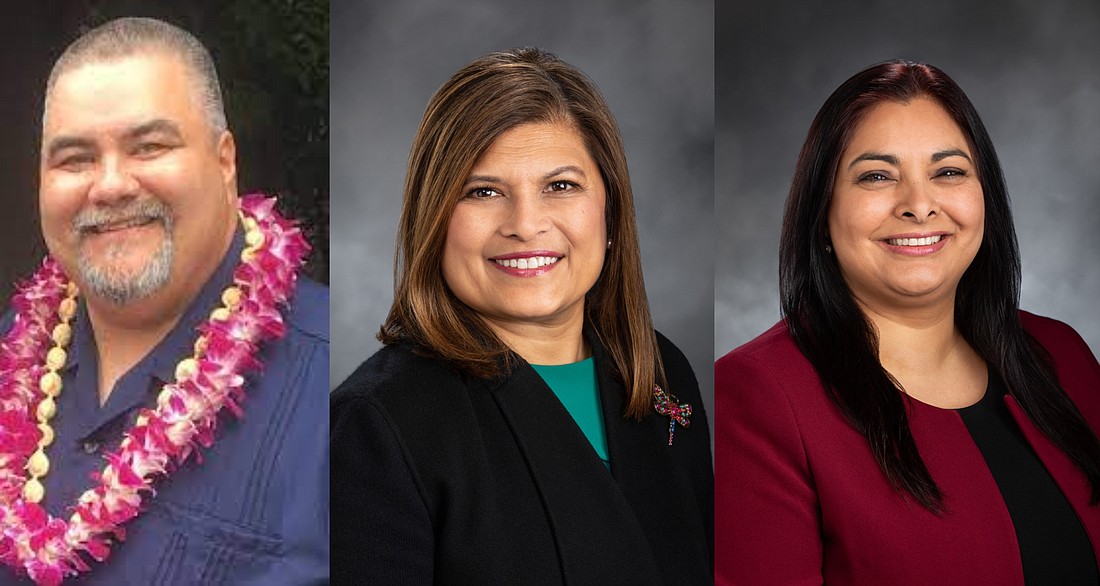 ---
---
Three Washington state public officials spoke on the importance of representation in government Thursday morning at a Western Washington University-hosted panel for Asian Pacific Islander Desi American Heritage Month. 
Washington State Rep. Vandana Slatter, Washington State Sen. Manka Dhingra and King County District Court Judge Jude Fa'amomo ("Moi") Masaniai took part of the third event of the three-day speaker series in partnership with local colleges, Bellingham Public Schools and the City of Bellingham. 
The panel was moderated by Anna Corinne Huffman, a WWU senior and the Washington Student Association Liaison of the Year.  
Slatter was the first Indian-American woman to join the Washington State House of Representatives, Masaniai was the first Samoan to be appointed to a Washington State court and Dhingra was the first Sikh elected to a state legislature in the country. 
"Not just Washington. In the country," Dhingra said. "And this was six years ago. I was hoping I'd be able to say, 'Yeah, and now we there are so many more,' [but] I still am the first and only Sikh legislator elected to any state legislature in America."  
Washington's Legislature has gotten markedly more diverse in recent years, and the panelists spoke on the benefit and impact of more diverse governing bodies. 
Dhingra, who is one of two deputy majority leaders in the Senate, said she's put a focus on equity since joining the Senate. 
"We actually have done a lot of work on talking about racism, white supremacy, what the framework of how we make decisions actually is something that is steeped in white supremacy and how do we break that down?" Dhingra said. 
Representation can be an inspiration to future leaders, and Masaniai spoke in detail about how he was influenced by other Asian and Pacific Islander judges who came before him, specifically Mark Chow, the first Asian-American judge to win election to a Washington district court.  
"Those people were role models to me. Now it's my turn to be a role model, step into that place for other people who are coming up who want to be a judge … I think we have a duty to share with you that you can do it." 
The three panelists spoke extensively about their experiences entering spaces where they were often the only Asian or Pacific Islander. Dhingra and Masaniai said early in their careers, they would walk into a courtroom, and people wouldn't believe they were the prosecutor or the public defender. 
"I know we all have those stories, but instead of letting those stories hold us back, instead let that fire burn inside of you," Masaniai said. 
Slatter encouraged those who are interested in getting involved in politics to show up and keep working. 
"Sometimes the mountain seems so big when you look up at it and it seems so powerful, and it seems so impossible and so hopeless," she said. "But what you don't actually know is that that mountain is hollow, and one day it's just going to fall if you just move forward."