Local
Afghan refugee starts new life in Pacific Northwest
Over half of Afghan refugees who came to Bellingham relocated to Seattle
May 19, 2022 at 5:20 a.m.
|
Updated May 19, 2022 at 12:05 p.m.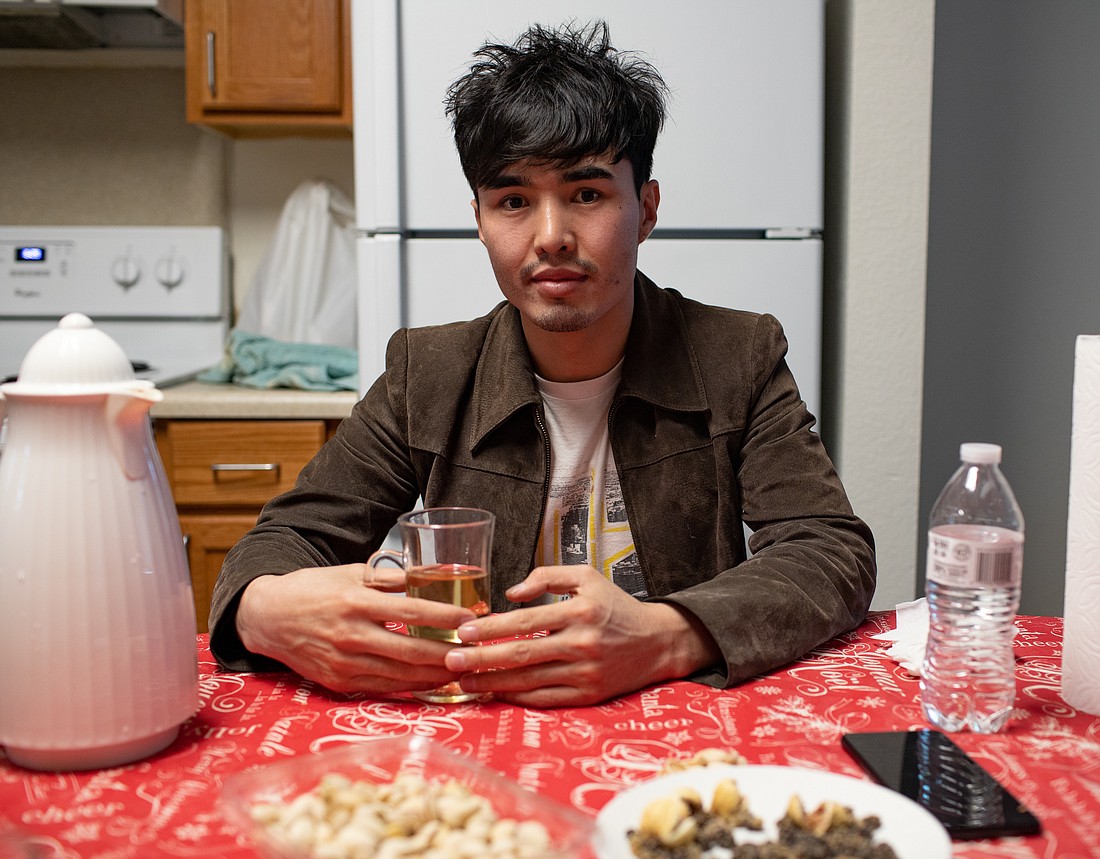 ---
---
For six days and six nights, Essa Masih held his 2-year-old daughter, Nikita, as he and his wife, Pareia, waited outside the Kabul airport. The young family was trying to leave as the Taliban retook the capital of Afghanistan. 
Essa, 30, said his daughter was crying for hours and covering her ears to quiet the noise from the chaos that surrounded the airport. He said he had to be strong and positive for her.
Two hours before a lone Islamic State suicide bomber attacked an entrance, killing nearly 200 people on Aug. 26, 2021, the family crossed into the relative safety of the airport, but Essa and Nikita found themselves separated from Pareia, 21, and her sisters. He begged to be reunited with her, to find her, but two days later on Aug. 28, they were herded onto different C-17 evacuation flights — Essa and Nikita headed for Bahrain and Pareia and her sisters for Qatar.
Essa and Pareia did not have phones and were without contact for a week. When they finally messaged one another with borrowed phones, Pareia was in Germany and Essa was on his way to Fort Dix — the U.S. military base in New Jersey that temporarily housed thousands of refugees as they awaited resettlement throughout the country.
Every night, Nikita would cry, "I want my mom. I want to go home." Despite the pain and stress, Essa said he knew life would be better for him and his daughter in the United States.
"Here, we are safe and can make an orderly life," he told Cascadia Daily News.
After 50 days apart, Pareia arrived at Fort Dix and the family was reunited. They spent the next few weeks filing paperwork and deciding where to move and settle. On Dec. 7, 2021, the family landed in Bellingham.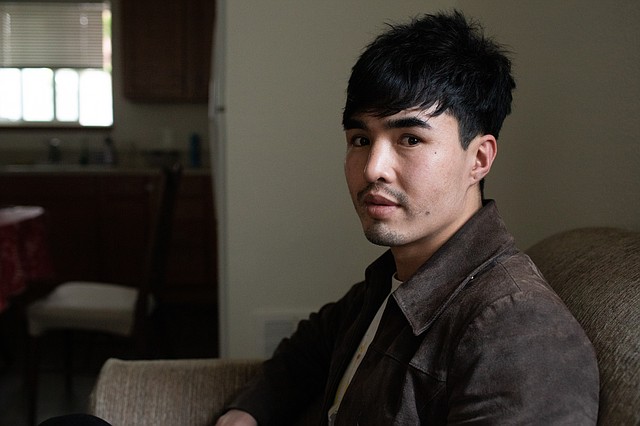 Life in Bellingham
When Essa arrived in Bellingham, he was greeted by Steven Shetterly and World Relief Western Washington — the local organization for refugee resettlement. The group helped Essa, Pareia and Nikita find temporary housing and, eventually, long-term affordable housing.
World Relief has settled 31 refugees in Whatcom County. Many came here due to familial or friend connections in Seattle and in Vancouver, British Columbia.
"Seeing the community really stepping in, it's just been a confirmation of what I was hoping to see — Whatcom County can be a really welcoming place for refugees." — Steven Shetterly, World Relief
At the time, the local branch of the national organization was staffed by Shetterly and around a dozen volunteers. They worked directly with newcomers to help them find housing, go grocery shopping, go to the doctor, get a driver's license or any other basic thing they needed help with.
They partnered with the Opportunity Council to help connect refugees with local assistance, with Bellingham Public Schools to support the young refugees in public education and with Whatcom Community College to coordinate English classes for adults. Local churches and volunteer organizations provided donations of clothes, furniture and other living essentials, and some local businesses offered employment.
The organization has also connected with established Afghan families who have lived in Whatcom County for many years. The families have provided cultural insight and helped host events like an Eid al-Fitr dinner at the end of Ramadan.
"Seeing the community really stepping in, it's just been a confirmation of what I was hoping to see — Whatcom County can be a really welcoming place for refugees," Shetterly said.
Three months later, World Relief has three staff and approximately 20 volunteers.
In his months in Bellingham, Essa received his driver's permit, has learned basic English through classes at Whatcom Community College and is navigating life in the United States.
Moving on
For many families, Essa's included, the official 90-day resettlement period to complete core services – like school enrollment, housing, paperwork – as mandated by the government has ended. While World Relief still provides rental assistance, medical care coordination and other casework, refugees have become established in the United States. For many, that means they can move. Sixteen of 31 Afghan refugees who settled in Bellingham have left to live in the Seattle area, Shetterly said.
On May 14, Essa followed suit, joining his wife and daughter who had already moved down to Seattle. Pareia is pregnant with their second child and wished to be closer to her sisters for support. They secured a top-floor apartment in a complex where around 50 other Afghan families reside.
Essa said his daughter is happy, too, because she loves to be around crowds of people and family. She laughs a lot again.
Shetterly said that families moving wasn't entirely unexpected. Several who requested to go to Seattle and surrounding areas, like Kent, were sent to Bellingham because Seattle was overwhelmed by the mass of refugees arriving. Bellingham was near enough and had the capacity to provide sufficient personal support to the families. 
Now that they have their feet beneath them, they are able to make decisions about what will be best for their lives and families. Shetterly said it's bittersweet to watch refugees go because they've formed friendships over the last few months, but he understands.
"We really have enjoyed getting to know these families and really felt like they were doing well," Shetterly said. "They'd gotten started on a number of things in terms of jobs and housing and ESL classes and building relationships. It does feel like they need to go and reform all of that again."
Looking forward
Now that Essa is in Seattle, he has three primary goals: get a job at Amazon, get his driver's license and buy a car.
His visa is valid for two years, and he plans to eventually seek a more permanent residency status. 
"I will make money and everything. I will come back. I will help for poor people, for students, for work[ers]." — Essa Masih
Overall, he is sad to have left behind his life in Afghanistan but is hopeful for his future in Seattle. While in Kabul, he worked as a reporter for television, radio and YouTube and loved getting to talk to people and tell their stories. He left behind one sister and brother who still live in Kabul.
Essa is happy to raise Nikita in the United States because he knows she'll receive a good education.
"Here is better for her because she can study," he said.
One day, Essa hopes to return to Afghanistan to help those who remain.
"I will make money and everything. I will come back. I will help for poor people, for students, for work[ers]," Essa said.
To support local refugees, World Relief Western Washington is currently accepting financial donations and hiring volunteers. Find out more at worldrelief.org/western-wa. 
A previous version of this story incorrectly spelled Pareia Masih's last name. The new version also clarifies World Relief's continued role in providing support to refugees in Bellingham. The story was updated to reflect these changes on May 19, 2022, at 12:05 p.m.