The A-List
A&E Calendar: Trucks, bikes, blanks and sonic fireworks
A curated list of happenings in Whatcom and Skagit counties
May 18, 2022 at 5:10 a.m.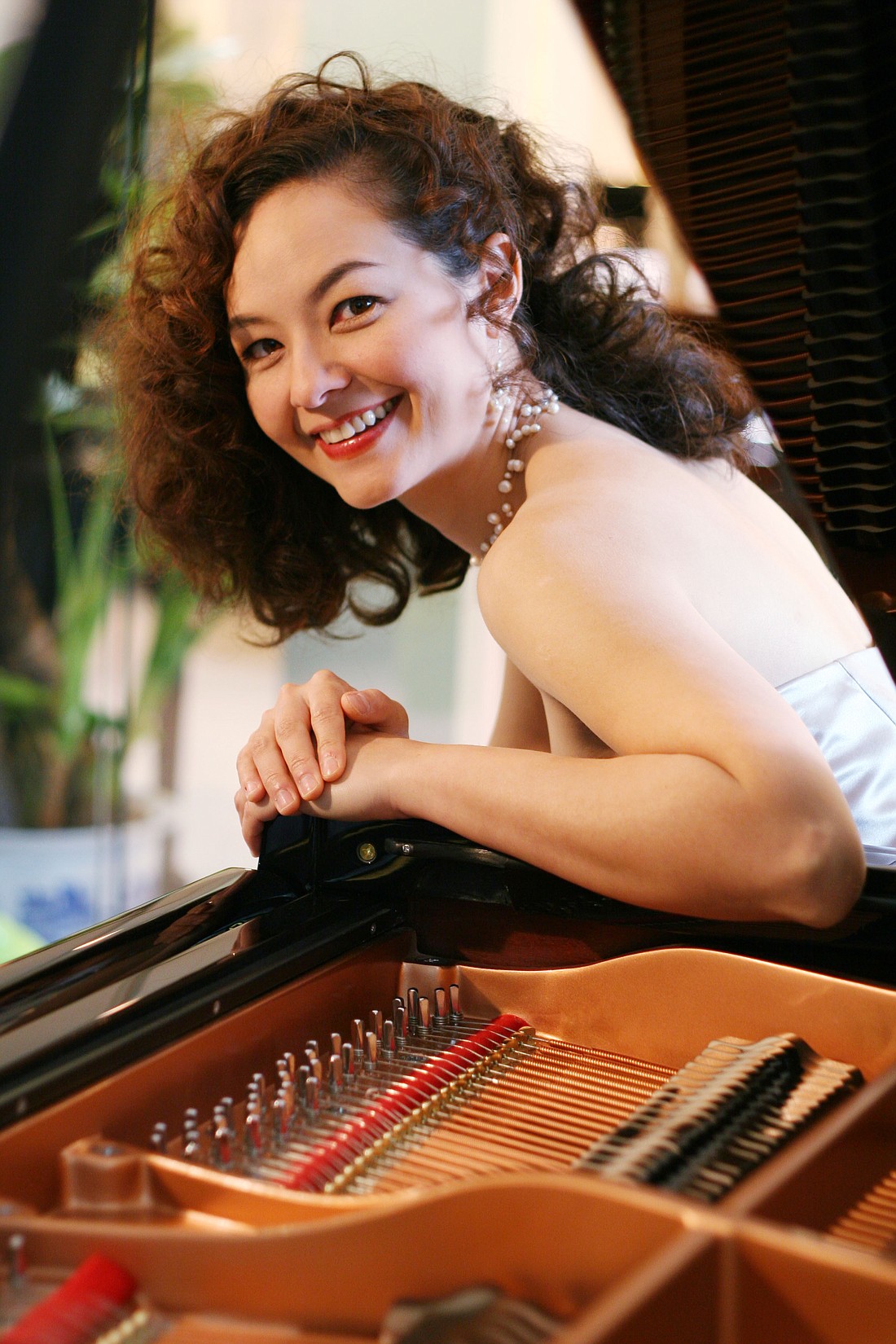 ---
---
Wednesday, May 18
Bellingham Wine Mixer
5 p.m. to 7 p.m., Hotel Bellwether, One Bellwether Way
Swirl, sip and soiree at this monthly interactive wine tasting. The evening will feature fare from five Pacific Northwest wineries. Tickets are $40 and include 24 tastes, an artisanal cheese display and a million-dollar view. Advance registration is required. Info: hotelbellwether.com.
Thursday, May 19
Meet-A-Truck
1 p.m. to 3 p.m., Bellingham City Hall, 210 Lottie St.
As part of National Public Works Week, all ages are invited to find out more about some of the equipment used to keep the City of Bellingham's streets, storm drains, sewer and water lines running smoothly. There will be demonstrations, activities and a reading and craft station hosted by the Bellingham Public Library. A similar event, Touch-a-Truck, takes place from 1 p.m. to 5 p.m. in Ferndale at Pioneer Park, 2004 Cherry St. Info: cob.org or cityofferndale.org.
Barkley Wine Walk
5 p.m. to 8 p.m., Barkley Village
Stroll through 13 Barkley Village shops and restaurants to taste regional wine in pop-up tasting rooms. Tickets are $30 and include a keepsake wine glass, eight wine-tasting tickets and a goodie bag provided by Haggen. Funds raised benefit Brigid Collins Family Support Center. If you find wines you like, purchase your favorites at a retail wine store. Info: barkleyvillage.com/winewalk. 
Good, Bad, Ugly
7:30 p.m., Sylvia Center, 207 Prospect St.
The Upfront Theatre presents Bellingham's longest-running improv show, "The Good, the Bad and the Ugly" every Thursday at the Sylvia Center for the Arts. Tickets are $10 to $15. Audience members must provide either proof of vaccination or a negative COVID test. Info: theupfront.com. 
Local Laughs Comedy Open Mic
9 p.m., Local Public House, 1427 Railroad Ave.
Show up and sign up to tell jokes, or just come to laugh and support local comedy. Each comedian will get a five-minute slot to perform (subject to change based on attendance). The event takes place every other Thursday. Please be vaccinated; disposable mic covers will be provided. Info: thelocalpublichouse.com. 
Friday, May 20
Bike to Work and School Day
6 a.m to 9:30 a.m., throughout Whatcom County
Take part in this national event by riding your two-wheeled conveyance to a number of "celebration stations" in Whatcom County. In the past, as many as 10,000 residents have participated by riding their bikes to work and school. New this year, a Soul Shakedown party will take place from 5 p.m. to 7 p.m. on the Bellingham waterfront at the pump track and Kulshan Trackside in celebration of the event. Info: biketoworkandschoolday.org.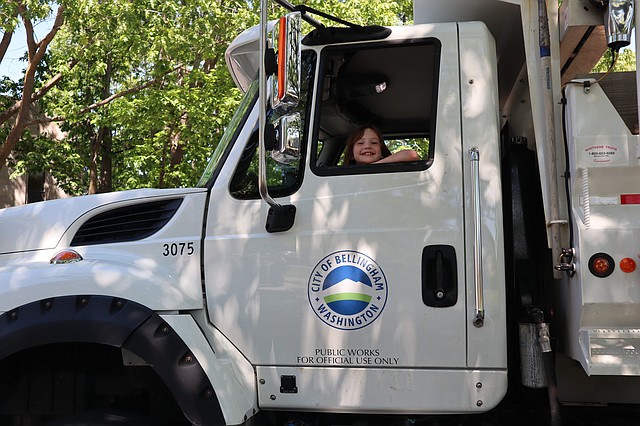 The Addams Family
7 p.m., Nooksack Valley High School, 3326 E. Badger Rd., Everson
What happens when the ultimate princess of darkness falls for a sweet, smart young man from a respectable family? Find out when Wednesday, Gomez and Morticia Addams — along with a wacky cast of characters — close out this rescheduled production at 7 p.m Friday, and 2 pm. Sunday in Everson. Tickets will be $8 to $10 at the door. Info: (360) 988-2641
The Blank to End All Blanks
7:30 p.m., Sylvia Center, 207 Prospect St.
Secure tickets to the final iDiOM Theater playwright invitational, which will show at 7:30 p.m. Friday and Saturday at the venue's Lucas Hicks Theater. New works by Glenn Hergenhahn-Zhao, Joan Harris, Raven Burnett, Krissa Woiwod, Tyler Detrick and Solomon Olmstead can be seen at this historic event. Expect weirdness, reverence, irreverence, levity and rage as Hergenhahn-Zhao's reign as artistic director comes to an end. Tickets are $5 to $16. Info: sylviacenterforthearts.org. 
Saturday, May 21
Tag Sale
9 a.m. to 2 p.m., Syre Education Center, 201 Prospect St.
Treasures await at Whatcom Museum's first Tag Sale in more than two years. Find great deals on everything from art to linens, china, jewelry, home and holiday decor, small furnishings and more. Proceeds support museum programs and exhibitions. Info: whatcommuseum.org. 
Dockside Market
10 a.m. to 2 p.m., Squalicum Harbor, Gate 7
Bellingham SeaFeast, the Port of Bellingham, and the Working Waterfront Coalition of Whatcom County join forces for a bimonthly event. Product availability and sale dates throughout the seasons vary; the operation of the market reflects the dynamic circumstances local fisher-folks navigate. Check the market's Facebook page prior to sale days to see what sort of fresh and frozen seafood will be on the lineup. Info: bellinghamseafeast.org. 
Nate Bargatze
7 p.m., Mount Baker Theatre, 104 N. Commercial St.
This Tennessee-based standup comedian brings his Raincheck Tour to Bellingham for a show that was rescheduled from last summer. The lauded performer has solo Netflix specials, and has appeared on numerous late-night talk shows, toured in arenas with Chris Rock and regularly appears at festivals around the country. Tickets are $35-$50 (limited tickets remain). Info: mountbakertheatre.com. 
AMP Punk Rock Prom
7 p.m., Buxton's, 1904 Commercial Ave., Anacortes
Join the Anacortes Music Project for this event dubbed "the prom of your dreams with none of the awkwardness of high school." Come rock with Fanny Alger, Enduro and the DJ talents of Andrew Squared. There will be a cash bar and free snacks. Tickets are $45 per person or $75 per couple and include entry, small bites, a ticket for your first drink and rockin' music. Info: brownpapertickets.com. 
Lovely Was the Walk
7 p.m., Blaine Performing Arts Center, 975 H St.
Take a music-and-dance spring walk with more than 40 dance students in an all-ages production by Day-to-Day Dance. The show was written, directed and choreographed by Sabrina Gomez-Vannelli, with dancers Elizabeth Smyth and Valerie Goliff. Masks are optional but encouraged. Tickets will be $10 at the door. Info: daytodaydance.com. 
Skagit Symphony
7:30 p.m., McIntyre Hall, 2501 E. College Way, Mount Vernon
"There and Back Again" will be the theme of tonight's concert celebrating the city of London from a century ago. The final concert of the season will feature works by Vaughn Williams and Elgar. Plus, Steinway artist Sandra Wright Shen returns to set off sonic fireworks in Saint-Saens' spectacular second piano concerto. Tickets are $25 to $45. Info: mcintyrehall.org. 
Sunday, May 22
Bhangra
5 p.m. to 9 p.m., Ferndale Events Center, 5715 Barrett Rd.
Skagit Valley College's South Asian Student Club presents this third annual event featuring Bhangra dance performances by artists from Canada and across the United States, an Indian buffet dinner and Guru Nanak Scholarship fundraiser. Advance registration is required. Info: forms.gle/vpZwcUKC8VXTU6TUA. 
Tuesday, May 24
Farmer Chef Mixer
5:30 p.m. to 7 p.m., Cloud Mountain Farm Center, Everson
Get some fresh air, enjoy refreshments and mingle with your fellow farmers, fishers, producers and chefs at this free event for those in the food service industry and food producers. Register in advance. Info: sustainableconnections.org. 
Before heading out to attend in-person happenings, check with individual venues to make sure the event is still taking place as scheduled.
The A-List appears weekly on Wednesdays. To submit an event for consideration, email calendar@cascadiadaily.com.