Soccer
Squalicum shuts out Fife in state tournament first round
Led by Jordan Voigt's hat trick, the Storm move on to next round
May 18, 2022 at 9:12 p.m.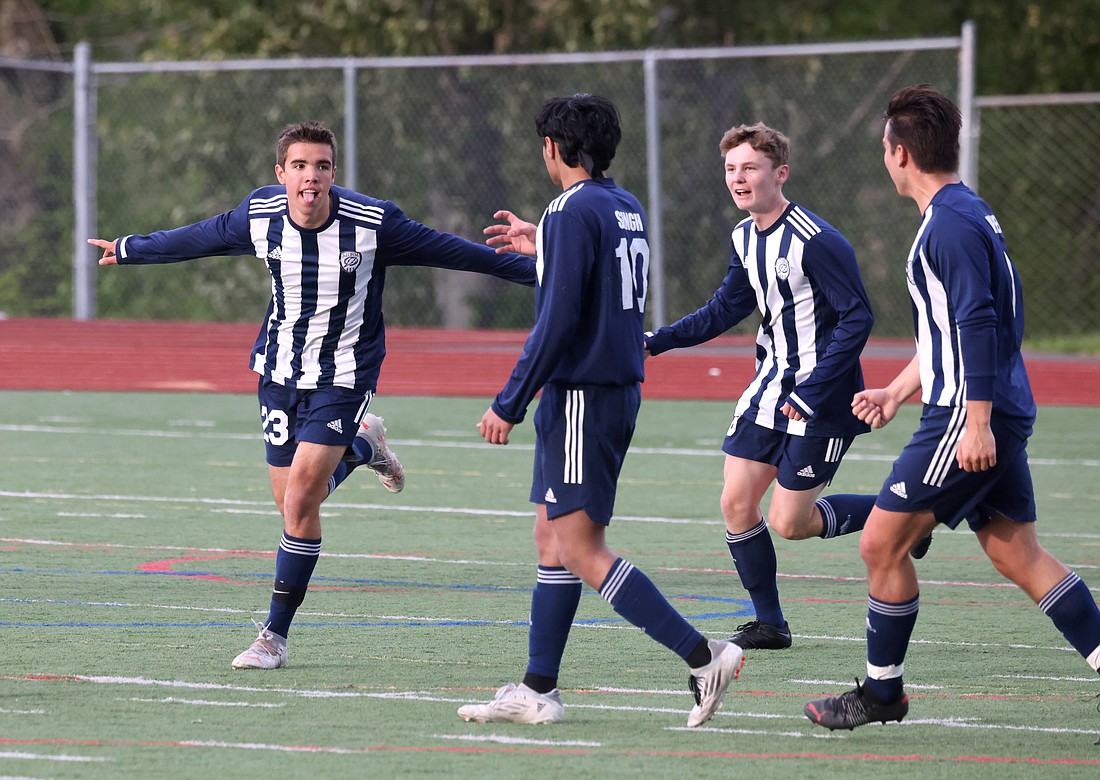 ---
---
Squalicum's first loss of the season last week couldn't have come at a better time.
Nobody wants to lose, but Squalicum had already secured a spot in the state tournament regardless of the outcome. 
It was obvious the Storm's loss to Burlington-Edison in the district title game was enough motivation to turn things up a notch Wednesday at Civic Stadium in a 4-0 win over Fife in the first round of the 2A state tournament.
Squalicum got on the board in the 15th minute on a goal by senior Jordan Voigt, the first of his three.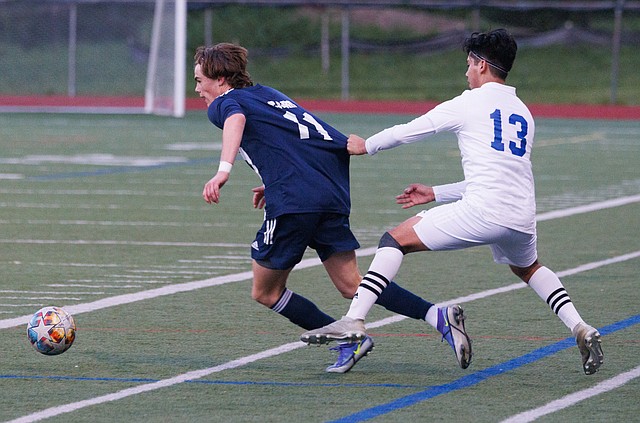 "I think the first 20 minutes we set the tone," Squalicum head coach Joe McAuliffe said. "We have a bunch of talent and sometimes they don't have the work rate they ought to, but when they do and combine it with that talent, they are amazing."
Senior Gurparam Singh added to the Storm lead with a goal six minutes after Voigt's in the 21st minute.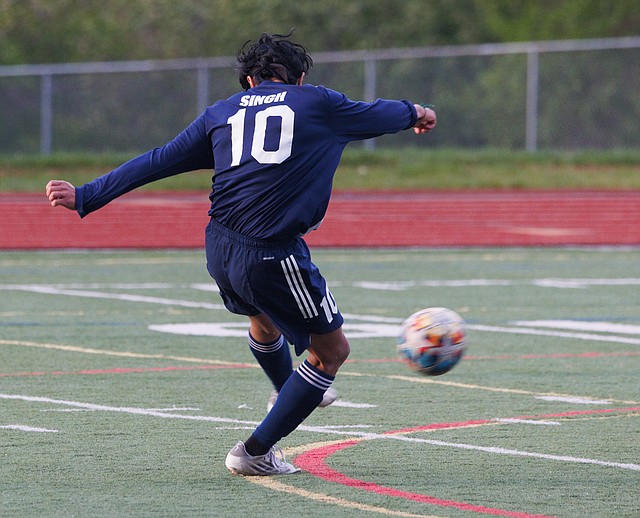 Squalicum jogged into the locker room at halftime with a 2-0 lead.
About 30 seconds had ticked off the clock in the second half when Voigt knocked back his second goal of the game to increase the Storm's lead to 3-0.
Voigt connected for his third goal of the night, completing the hat trick, in the 53rd minute of the game to put Squalicum ahead 4-0.
"My players were playing the ball wherever they needed to play it and I was in the right spots," Voigt said. "I just put it in and it was a great team win tonight."
The win puts Squalicum in the state quarterfinals where it'll play East Valley of Yakima at noon Saturday. The team is already looking forward to the road trip to the east side.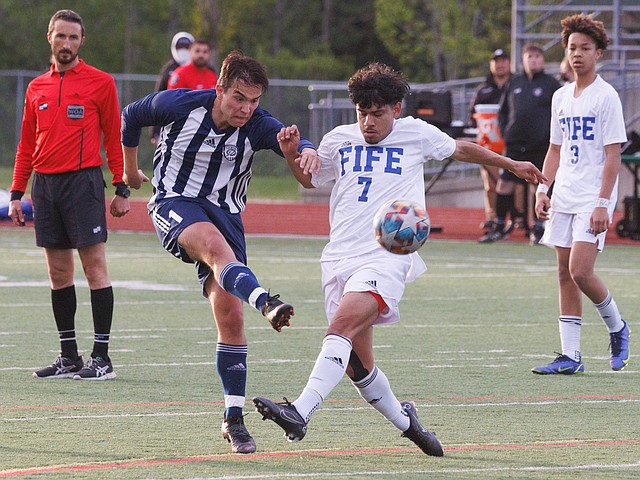 McAuliffe said they don't know much about East Valley as a team, but knows his team can control the outcome as long as they play like they did in the first 20 minutes Wednesday.
The loss to Burlington-Edison in the district title game was a real lesson to the team, McAuliffe said.
"We were complacent," he said. "That was a game where we tried to use the flash and the skill. The other team outworked us and we learned the importance of taking care of defense and being organized. Your reputation isn't going to get you anything here. You have to work for it."
Being one of the last eight teams alive in the state means a lot to a group that hasn't had a chance to play in the postseason since 2019, but they're looking for a lot more than one win in the playoffs.
"It's exciting, but we're not done yet," Voigt said.