Soccer
Sehome eliminated from state tournament by Franklin Pierce
Mariners fall 3-2 in opening round
May 18, 2022 at 8:39 p.m.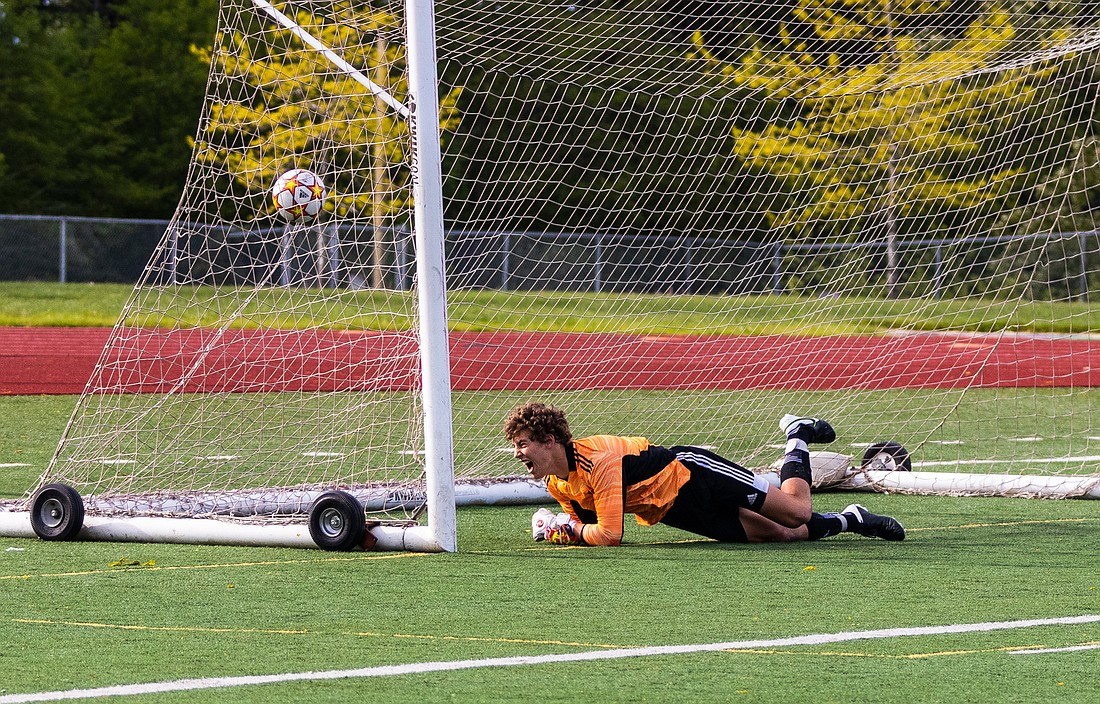 ---
---
Sehome's boys soccer team came into this season as the defending state champions from 2019. The Mariners didn't feel they had exactly earned that title as the seniors on the team were only freshmen when that happened.
Warranted or not, it's the title Sehome had for the year and the defending state champions are now out of the state tournament following a 3-2 loss to Franklin Pierce in the opening round Wednesday at Civic Stadium.
It didn't take long for the Mariners to make some noise against the Cardinals. Sophomore Asher Sullivan converted a penalty kick in the ninth minute to put Sehome out in front early in the game.
Franklin Pierce tied the game at 1-1 with a penalty kick of its own in the 30th minute.
The Mariners responded with a go-ahead goal in the closing minutes of the first half with junior Ethan Krebs finding the back of the net and they headed into the locker room with a 2-1 lead.
That's about as good as it would get for Sehome.
Franklin Pierce tied the game only a minute into the second half and took the lead just four minutes later.
"We had the game planned out and I think we just forgot to defend," Sehome head coach Richard Henderson said. "[Franklin Pierce] was brave. They left four up, were really adventurous and hit us on the counter. We just didn't defend really well in isolation."
Suddenly behind 3-2 in a state playoff game, the stage might have gotten a little too big for this inexperienced Mariners' squad.
Sehome had its chances, pressing the attack in the last 20 minutes of the game, but the equalizer eluded the Mariners as they weren't able to finish chances at the goal.
"We were just putting hopeful balls in as opposed to deliberate balls in," he said. "That's kind of been an Achilles' heel for us all year. Even though we've scored a lot of goals, we haven't had a real finisher and someone to put the ball in the back of the net. We've had a lot of guys scoring a lot of different goals."
Henderson said they were right there the whole time, so the loss might stick with them for a while.
"I think this will sting," he said. "They'll get invaluable experience playing in state and districts, but that'll sting for sure because that was definitely a winnable game."
With only four seniors on the roster, most of the Mariners will be returning next year.
Sehome ends its season with a 14-5-1 record.