Best Bets
Collegiate concerts and canoe journeys
Margaret Bikman's weekly column
May 18, 2022 at 5:15 a.m.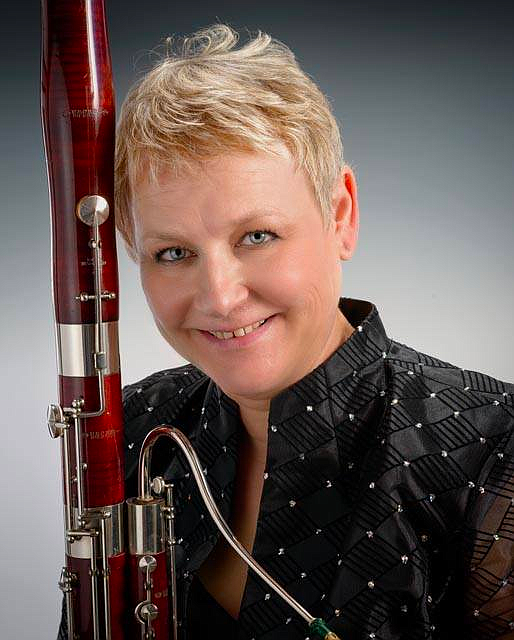 ---
---
Music from Western Washington University students, concerts to support efforts in Ukraine, a tribal gathering, an exhibit about the history of music in Bellingham, fun at the Outback Farm, a dance concert for families and jazz tributes. Per usual, there's something for everyone this week!
WWU music goes downtown
The Blue Room, 202 E. Holly St., presents its second official night of classical music featuring the Western Washington University Classical Ensembles, with special guest Naomi Harris, at 8 p.m. Wednesday, May 18. The featured ensembles are the Percussion Ensemble, the Saxophone Ensemble, and the Bassoon Ensemble. Tickets are $8 at blueroombham.com. 
WWU music on campus
Western Washington University's Wind Symphony presents "Music of the Spheres" at 7:30 p.m. Thursday, May 19, at Western's Performing Arts Center. The program: John Williams' "Star Wars," Julie Giroux' "Sun in C," Eric Whitacre's "Goodnight Moon," featuring soprano Heather Dudenbostel, and Philip Spark's "Music of the Spheres." Jacob Scherr and Jared Johnson conduct the free concert. May is filled with music events from Western; to see a calendar, go to cfpa.wwu.edu/music.
WWU Bassoon Day 
The WWU Bassoon studio presents "Bassoon Day" from 10 a.m. to 5 p.m. Saturday, May 21 at Western's Performing Arts Center Band Room. The day will begin with a masterclass presented by Seattle bassoonist Mona Butler from 10 a.m. to noon, when she will share her expert knowledge of the Norman Herzberg method of playing the bassoon in addition to working with selected masterclass soloists. The afternoon session will allow participants to play in bassoon ensembles of all levels from 1-3:30 p.m. A short, informal concert of favorite works from the reading sessions will follow at 4 p.m.
Bellingham Windworks will also be present with a myriad of bassoon tools and music for people to peruse. This event is free and open to bassoonists of all ages to perform; register at cfpa.wwu.edu/events.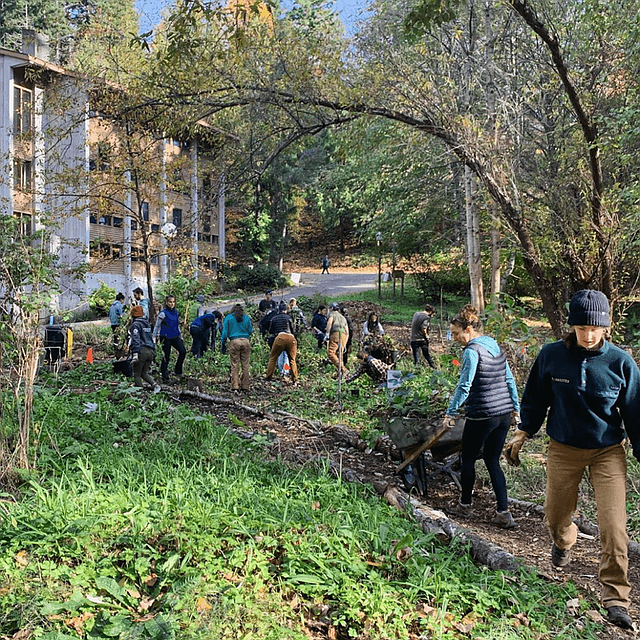 Farm Days
Come celebrate the Outback Farm's 50th anniversary from 9 a.m. to 7 p.m. Saturday, May 21, and from 10 a.m. to 2 p.m. Sunday, May 22. Western Washington University's 5-acre organic farm on Fairhaven College's campus provides the Western community with veggies fresh from the garden, fruit and nuts from the food forest, and honey from on-site bees — plus, there are chickens! Visitors can join a bird walk, meet the poultry, clear weeds, go foraging, or learn about Indigenous food sovereignty, farm resilience, fermentation and more. All activities are informative and fun for the whole family. Registration is free but required. Details can be found at alumni.wwu.edu/events. 
'Dance After Dusk: A Concert for Suicide Prevention'
This event, which starts at 8 p.m. Saturday, May 21, at the Blue Room, 202 E. Holly St., supports MAD HOPE — Making a Difference, Helping Other People Everywhere.
MAD HOPE was founded in 2012 when a group of Bellingham youth approached caring adults with the desire "to end youth suicide in our community." Since then, more than 1,000 youth suicide training sessions have been given in schools and to community members.
The event offers three artworks for auction by Brandon Steele, with bidding beginning at $100 for the first item and $150 for the others. There will be a live demonstration of acrylic pour painting; and a raffle, at $20 per ticket, offers a unique collaborative art piece. Music is by The Stillvettas, Devin Luna and WVNDR. Admission is $10 at blueroombham.com. 
'The Scene: A Journey Through Bellingham's Musical Past'
From string bands on steamboats in the 1890s to alternative and indie rock bands today, Bellingham's music scene has embraced genres ranging from folk to classical to rock and roll and beyond, with bands like Death Cab for Cutie and ODESZA getting their start here.
This exhibit, running Saturday, May 21, through Nov. 20 at Whatcom Museum's Old City Hall, 121 Prospect St., presents a timeline of the styles, musicians and venues that helped put Bellingham on the "music map." Find out more at whatcommuseum.org. 
Concert for Ukraine (take one)
The Choir of the Salish Sea, directed by Kevin Allen-Schmid, performs songs of home, war, resolve, exile and peace, creating a moving message of support for the people of Ukraine at 3 p.m. and 7:30 p.m. Saturday, May 21, at Bellingham Unitarian Fellowship, 1207 Ellsworth St. A collection will be taken for refugee relief, bolstered by a portion of ticket sales, specifically for Hungry for Life, based in Chilliwack, British Columbia.
The program includes "Find The Cost of Freedom," "Hard Times Come Again No More," "The Prayer of The Children," "The Mansions of The Lord" (from "We Were Soldiers"), "Stars" (from "Les Miserables," sung by guest artist Boyd Schlaefer, formerly of the New York City Opera), and "Prayer For Ukraine" (the national hymn).
This concert replaces the Big Rock Garden Concert, previously scheduled for the same date. Proof of vaccination is required for admittance to the venue, and masks are recommended. For more information and to get tickets ($20 general, $5 veterans and students), see choirofthesalishsea.com. 
Chick Corea Tribute Concert
The Jazz Project hosts Duende Libre (Alex Chadsey, piano; Jeff Busch, drums; Farko Dosumov, bass) in the first set, and pianist Jeffrey Gilliam in the second set at 4 p.m. Sunday, May 22, at the FireHouse Arts and Events Center, 1314 Harris Ave.
It's free for members of the Jazz Project; $20 at the door for non-members, $10 for WWU students with ID or students 18 and under. Proof of full vaccination is required and masking during the performance is optional. Discover more at jazzproject.org.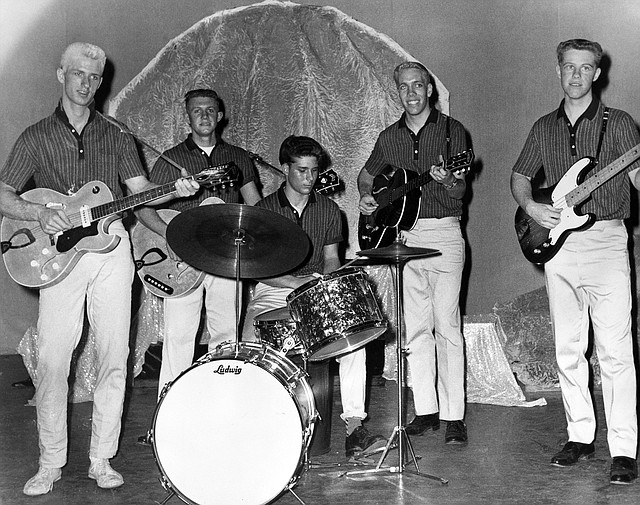 Gathering of Eagles Encampment
Canoes and canoe families will travel the ancestral highways of Lhaq'temish (Lummi) people hosted by Sul ka dub (Freddie Lane) and friends in the spirit of the potlatch with song, dance and ceremony.
The canoe journey is a canoe encampment organized by a select committee including their friends in the San Juan Islands and host families at Lummi Nation. This is not a tribally-sanctioned event: It is coordinated by community leaders and organizers who've been for the past three years eager to get back on the water and have a potlatch-style gathering.
The canoes will travel through the Lhaq'temish homelands of Lopez, San Juan, Orcas and Waldron islands. The schedule: May 22, Anacortes to Lopez Island; May 23, San Juan Island; May 25, Orcas Island; May 27, landing at Lummi Reservation for a weekend of celebration, storytelling, protocol and an honoring ceremony for master carver and elder, Se-Sealth, Jewell Praying Wolf James of the House of Tears Carvers on May 28, and a potlatch on May 29.
For the safety and well-being of their elders and traveling guests, everyone should be vaccinated (and boosted) in the spirit of public health. Info can be found at sanjuans.org/2022. 
Vancouver musicians visit
British Columbia saxophonist Cory Weeds is joined by his compatriot Tony Foster on piano and (saxophones); Tony Foster; Seattle bass player Michael Glynn; and Bellingham drummer Julian MacDonough in "Just Coolin'," a tribute to the music of drummer Art Blakey at 7 p.m. Wednesday, May 25, at the Sylvia Center for the Arts, 207 Prospect St., hosted by the Jazz Center of Bellingham. Admission is $20 for general and $10 for students at the door, starting at 6:30 p.m. Find out more at jazzcenterofbellingham.org. 
Peace Concert for Ukraine (take two)
Vox Antiqua, an a cappella choral ensemble that performs contemplative music, presents "From Darkness to Light," a peace concert for Ukraine, at 7 p.m. Wednesday, May 25, at the First Congregational Church of Bellingham, 2401 Cornwall Ave. The concert is free, but donations will be gratefully accepted to support humanitarian efforts in Ukraine. Get details at voxantiqua.wordpress.com. 
Before attending an in-person event, check with individual venues to make sure it is taking place as scheduled.
Margaret Bikman's column runs every Wednesday. Reach her at margaret.bikman@gmail.com.