Guest Commentaries
Guest commentary: Amid challenges, downtown Bellingham rebounds
'A long-awaited homecoming'
May 18, 2022 at 4:45 a.m.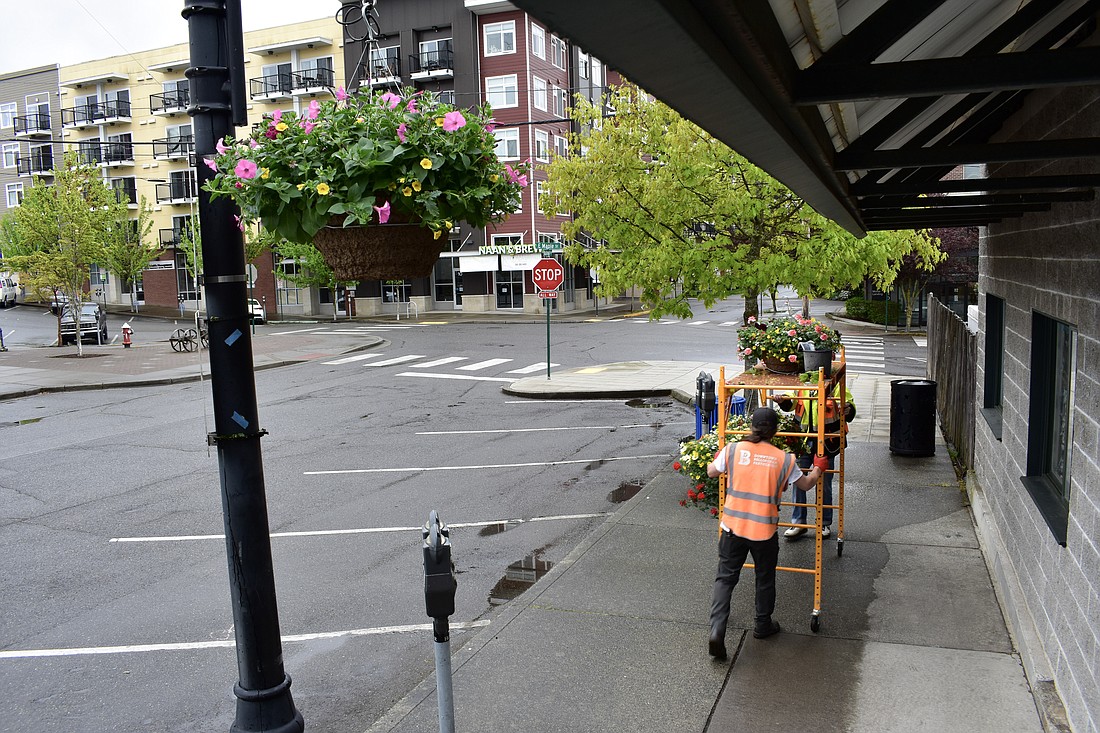 ---
By Alice Clark, Elie Samuel and Liz Purdy, Downtown Bellingham Partnership
---
Spring is here, and we're turning over a new leaf Downtown after a rollercoaster two years of shutdowns, mandates, adaptations and the next unwelcome surprise around each corner. Firmly grounded here in 2022, we've surveyed the changes and are embracing the opportunities in Downtown Bellingham, where businesses are open and patrons have returned with fresh optimism. 
We acknowledge that each day during the past two years has brought incredible challenges, some in particular to our Downtown streets that we haven't had to navigate before. Along with that, we've also seen inspiring acts of resilience as residents have continued to show up to support their favorite local businesses and the Downtown Bellingham neighborhood. 
Today, a return to life Downtown feels like a long-awaited homecoming to some and a foreign land to others, even to those who may have lived and worked here for decades. But we've caught plenty of glimpses of our city streets coming back to life: First Fridays with full restaurants, bustling soft openings of new establishments, live music returning to our stages, couples out on first (or 40th) dates, friends uniting again after work for happy hours and students back at their favorite study spots. And we must say, it feels GOOD to share these Downtown spaces with you again. 
While Bellingham is unique in all the ways that feed our creative, authentic charm, most of the challenges that we have Downtown are not unique to just our city. The question we have to answer together as a community is whether we'll support one another in building solutions and crafting the welcoming narrative of our downtown. We at Downtown Bellingham Partnership are committed to taking actions to do just that, because we know what sets us apart and conveys our true character are the actions that we take. We'll continue to work each day for our vision of a thriving, healthy community where people from all walks of life can experience a wealth of opportunities to work, shop, learn and play. 
Almost no one knows our Downtown Bellingham corridors better than DBP's landscape and maintenance crew who spend their days ensuring that the common spaces we may overlook promote a welcoming and safe atmosphere. It might seem simple, but regular alley clean-ups, seasonal maintenance along our Downtown parking strips, and vibrant flower beds and baskets are important components of a successful Downtown. A board member recently commented that they saw our DBP team member scraping old, torn-up stickers off a bike rack Downtown, basic hygiene that shows our attention to the small and big stuff. 
We also understand the safety concerns some may have returning to Downtown, which is why DBP has worked with the City of Bellingham to empower and equip our new business-owner City Block leaders, enhance safety corridors with lighting and undertaken the work to hire Downtown Safety Ambassadors, bringing additional support to the more vulnerable among us while also providing security for Downtown businesses. Streetplus, the national company under contract and funded by the City of Bellingham for the ambassador services, hires local individuals who have a passion for downtown and understand the importance of making positive impacts daily.
We're committed to making this positive impact Downtown each day and we hope you'll join us. DBP is deploying new approaches to safety, bringing back our favorite events this spring and summer, and working to ensure Downtown Bellingham is clean and welcoming. We know we are not alone in this vision. On April 21, over 150 people gathered in Boundary Bay's beer garden to learn more about these initiatives and reinvigorate confidence in the simple idea that we are better together than apart. 
Your presence in the heart of the City creates the vibrant shared experiences in our Downtown spaces and the personal touch of supporting our local businesses. We love hearing your banter when you run into a neighbor on the sidewalk, we cheer on the dance moves displayed at Downtown Sounds and we relish the chance to see our business owners opening their doors to you. 
We're asking for your help to infuse Downtown with the culture of our engaged, creative community again. Please consider this your opportunity to invest in Downtown Bellingham with your energetic presence, your empathetic actions and your hard-earned dollars. Recommit to being a frequent visitor of Downtown and invest a little with every action — an extra thank you to hardworking employees or acknowledgment of a neighbor you may not know. Our fingerprints are all over Downtown, and though we've endured a couple tough years (and been labeled subdued), we are not complacent. We are resilient. Every action we contribute to build our downtown community creates a return on our investment as we write the next chapter of Downtown Bellingham. 
We'll see you Downtown, soon. 
Alice Clark is executive director, Elie Samuel president and Liz Purdy vice president of the Downtown Bellingham Partnership's board of directors, downtownbellingham.com