Rowing
WWU rowing selected to NCAA Championships
Vikings last won a national title in 2017
May 17, 2022 at 9:00 a.m.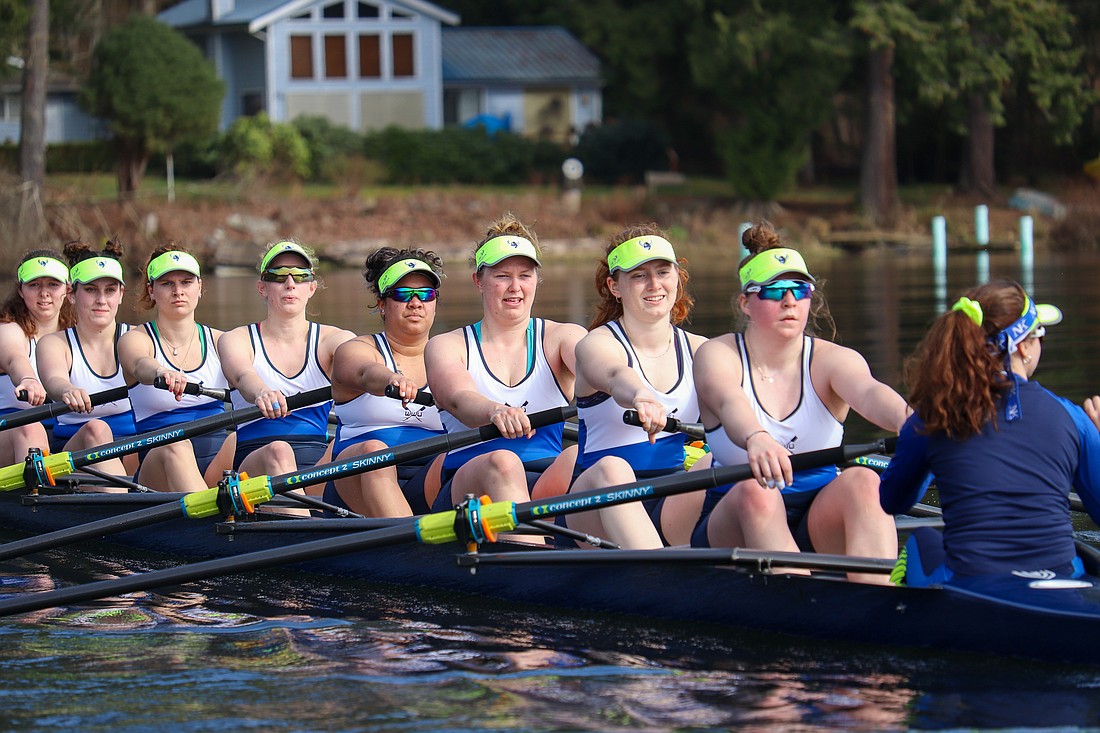 ---
---
Western Washington University's women's rowing team is headed back to the NCAA Championships.
The Vikings, the No. 1 team in the West Region, were one of six teams selected to compete for the national title. 
Western returns to the national stage for the first time since 2019 after the 2020 championships were canceled and a limited schedule in 2021.
"This has been our goal the whole season," senior Haley Moss said. "To be here and have it finalized feels really good."
Strong performances late in the season at the Western Intercollegiate Rowing Association and Great Northwest Athletic Conference Championships catapulted the Vikings to the top of the West Region.
At the GNAC Championships, the Vikings narrowly beat Seattle Pacific in the varsity eight race and placed third in the varsity four. Western's combined score of 26 points across the two races gave the Vikings the GNAC title, setting them up to be selected for the final race of the season.
"It's really nice to get to go and travel with the team and have this cap off my career no matter how we do," senior Adele Houston said. "We've worked so hard up to this point. Whatever the result, it'll be a good ending."
Assistant coach Courtney Moeller said it's been a hard-fought year with the pandemic still lingering, so seeing the team come together at the right time for the last month has been exciting.
"We knew the team had all the right ingredients and we just had to trust the process and get through all of the different challenges that were thrown our way this year," Moeller said. "I'm really proud of them for sticking with it and now we get to go enjoy it one more time."
The national championship will be a two-day event May 27-28 in Sarasota, Florida, hosted by the University of Central Florida.