Tennis
District tennis: Bellingham, Sehome, Lynden all earn state berths
Bellingham wins team championship, Sehome, Lynden take final spots
May 16, 2022 at 9:56 p.m.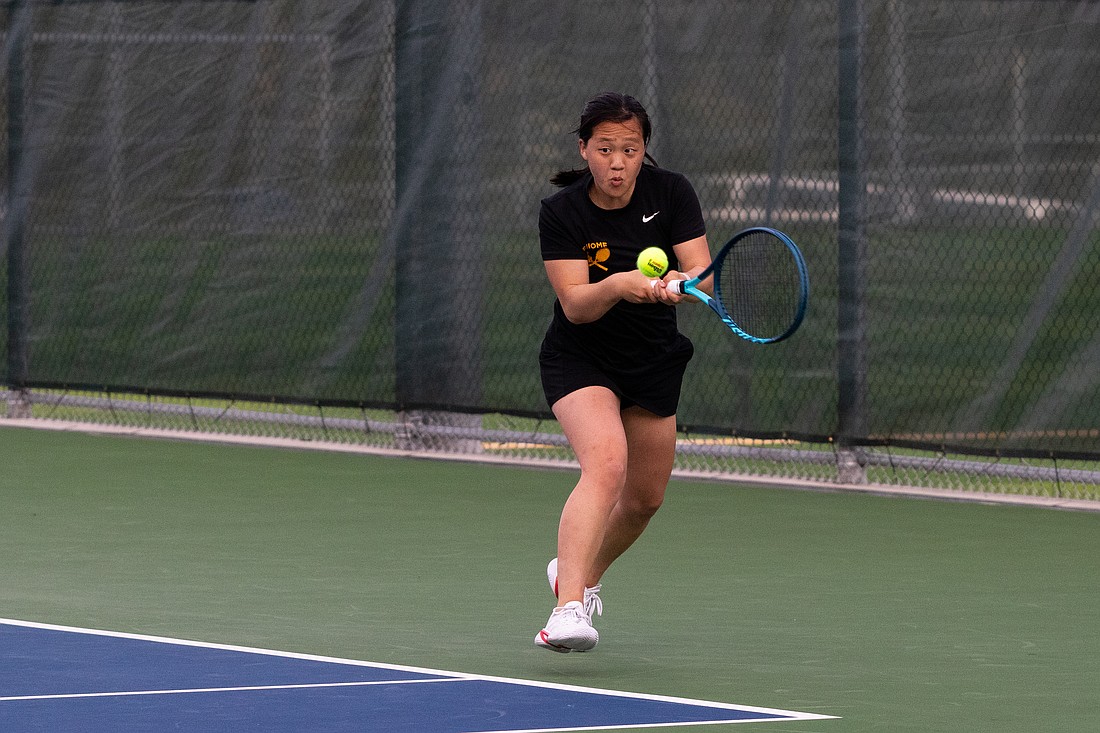 ---
---
With two tickets to state already taken, the last two were up for grabs Monday evening on the final day of the 2A District 1 girls tennis tournament at Sehome High School.
Squalicum's Bernadine Salvatierra and Lynden's Anna Samoukovic got the action started in a loser-out consolation singles match. On the court next to them were Squalicum's Dylan McCoy and Lucy Walker against Anacortes' Erin Kennedy and Kendyl Flynn in doubles.
Salvatierra got the better of Samoukovic while McCoy and Walker beat out Kennedy and Flynn to advance.
Those wins put Salvatierra and the pair of McCoy and Walker in the consolation finals with one last chance to earn a trip to state.
Waiting for Salvatierra in the final round was Sehome's Erin Lin who had fallen to Bellingham's Lowa Gresham in the championship match.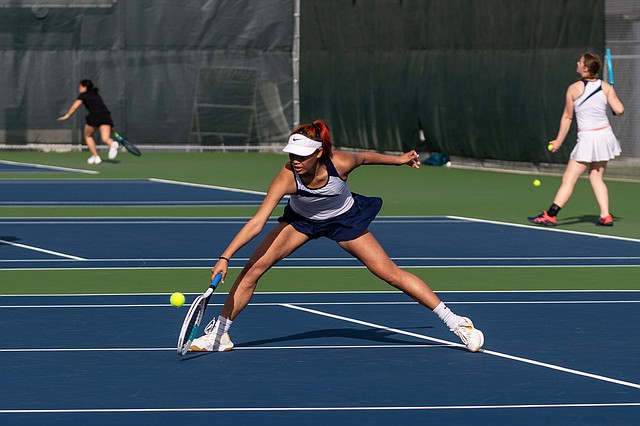 Lin dominated in the consolation final, beating Salvatierra by scores of 6-2 and 6-0 to earn her trip to state.
She said being Sehome's only representative in girls tennis at state next week means a lot to her.
"I'm just really excited to go to state," Lin said. "I think it's more surprising for me and makes it a bigger thing for me. It was just such a long process to get all the way through the bracket."
Lin also represents second-year Sehome head coach Emily Webster's first player to make it to state.
"We had the short season last year, so we hadn't coached a postseason yet," Webster said. "It's just been a really fun weekend of good tennis, and a great tennis community here. It'll be just so much fun going together, seeing all the good tennis players and spending that time together."
In the doubles match, McCoy and Walker drew a familiar opponent in Lynden's Adia and Kalanie Newcomb. The two pairs had played earlier in the semifinal round of the tournament with the Newcomb sisters coming out on top with scores of 6-3 and 6-1.
Recent history looked like it was going to repeat itself with the Newcombs taking the first set 6-2.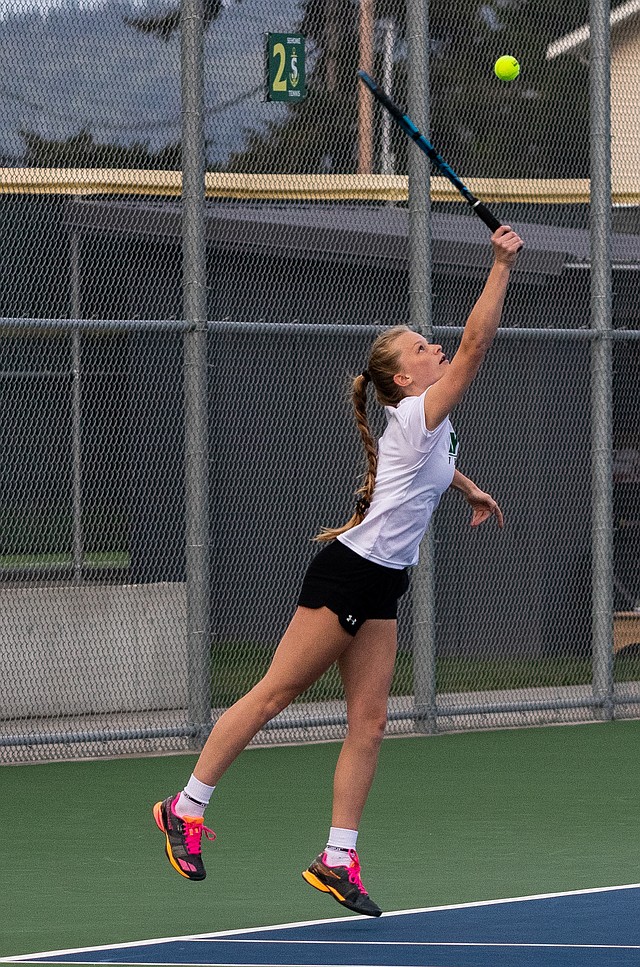 McCoy and Walker battled back in the second and cruised to a 6-2 win to tie the match at one set apiece.
The Squalicum duo carried all the momentum they had from the second set into the third, jumping out to a 3-1 lead.
If the 2016 Golden State Warriors have taught anyone anything though, it's that even a 3-1 lead is never safe.
The Newcombs rallied, pulling themselves out of the 3-1 hole, but still had their backs against the wall trailing 5-4.
The two won the next three sets to win the match 7-5 and take the last state berth out of District 1.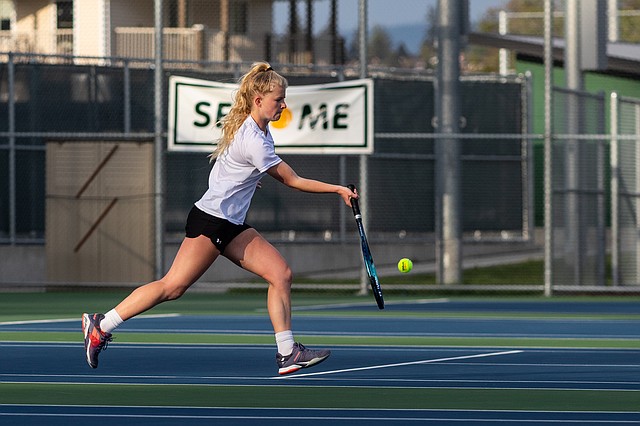 "We just wanted to be aggressive because we knew they were a good team," Kalanie Newcomb said. "I feel like in the second set we weren't doing as good with that, but we came back in the third to finish it."
The sisters will be Lynden's lone representative at state next week. Getting to share that experience for the first time with a sibling is great, they both said.
"We love playing together and it's awesome we get to have these years," Adia Newcomb said.
Joining the Newcomb pair and Lin at state out of District 1 will be Bellingham's Gresham, who won the championship singles match, 6-2, 6-3, and Bellingham's Kira Carlson and Ella Morrow, who won the doubles title, 6-2, 4-6, 6-2.
By sweeping the singles and doubles championships, Bellingham also won the district title as a team.
The state tournament will be held May 27-28 at the Nordstrom Tennis Center on the campus of the University of Washington.