Recreation
Lakewood celebrates 100 years
WWU's hot spot has high hopes for the future
May 15, 2022 at 8:22 p.m.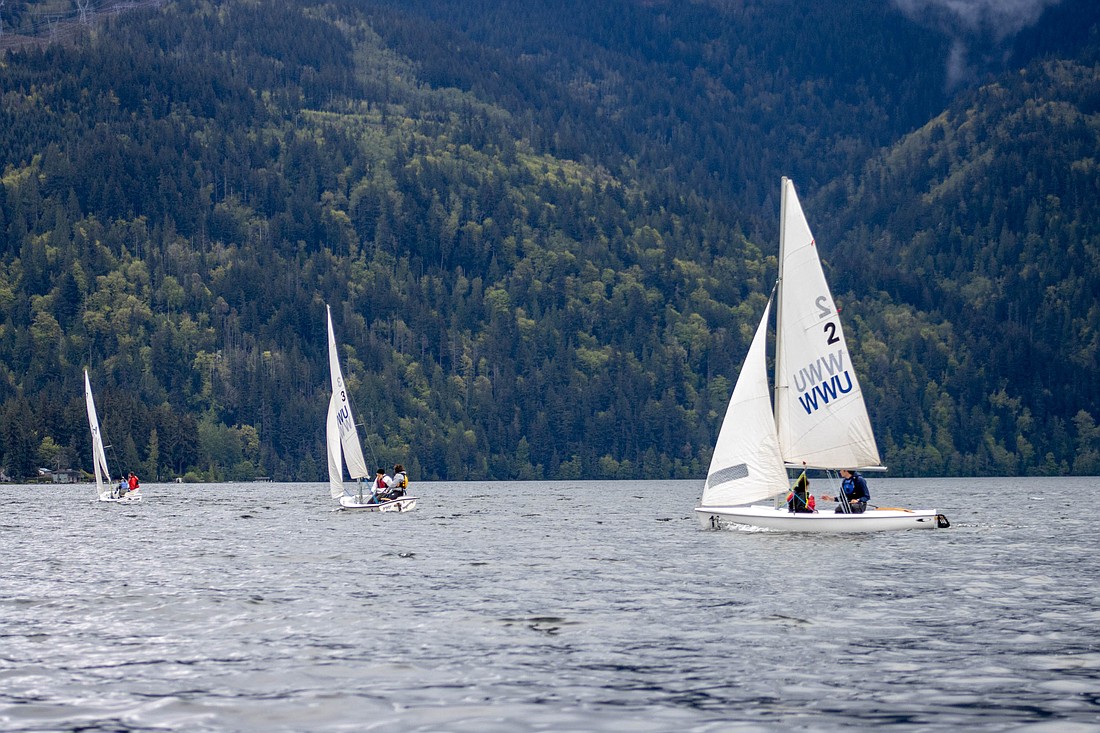 ---
---
Lakewood celebrated its extensive past and looked forward to a bright future during Saturday's 100th anniversary of the Lake Whatcom hot spot. 
Owned and operated by Western Washington University, Lakewood offers an array of watercraft, from paddle boards to sailboats, and is host to academic classes and team-building exercises at the challenge courses. Above all, it is an affordable and accessible place for people to connect with the outdoors.  
Dozens of people showed up for the centennial celebration despite the morning's rainy weather. Visitors enjoyed a men's crew race, Western sailing race, free boat rentals, remote-controlled sailboat displays, an open challenge course, refreshments in the Bill McDonald Lounge and a food truck. A mixture of Western students, alumni, parents, staff and community members ignored the 43-degree water to take out a boat or dip their feet off the dock.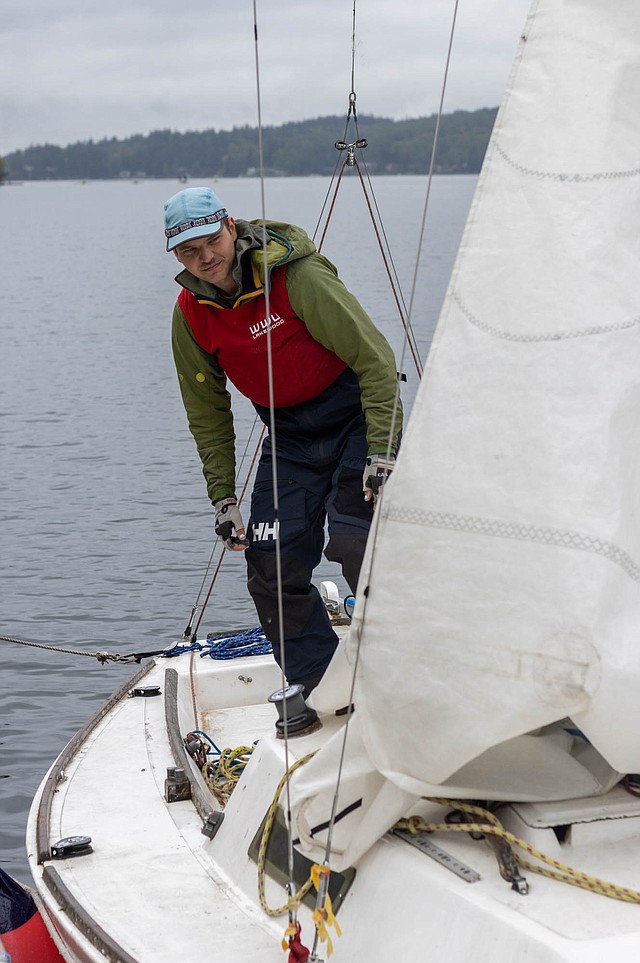 For Lakewood Facility Manager Jeff Davis, Saturday's festivities were bittersweet. Davis will retire May 31 after serving in his role for nearly 48 years, or "576 moons," as he counted. It's not an overstatement to call Lakewood Davis' home — he and his family lived on the premises at one point. Now, they live a mere 1.5 miles across the lake and Davis travels to work by boat.
"The aesthetic, the setting, the pace of the lake as it is most of the year, I think speaks to being a refuge and something you don't get everywhere on campus," Davis said. "I lived here, I got married here, I had a son here. My friends are here. This is not my job, it's my life." 
Lakewood a community hub
During Saturday's celebration, visitors wrote memories and hopes for the future on a large canvas sail. Dr. Fred Collins, Western's associate director for student engagement and multicultural programs, manned the sail, penning his own fond memories, like teaching his 3-year-old son how to swim on the shores of Lakewood.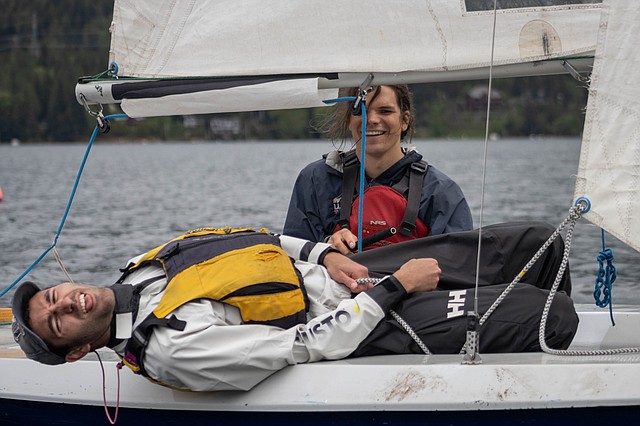 Adam Rollins, 24, has worked at Lakewood for almost five years, continuing in his position post-graduation. He learned on the job, getting more comfortable with each passing year. Saturday, he doled out boats, life jackets and taco truck tickets. 
Rollins sees Lakewood changing for the better. Even in his short tenure, he has seen a shift in attitude. 
"The instruction staff and desk staff are all very humble people that are excited for people to be out here," Rollins said. "As time goes on, the staff people do our best to not be intimidating and help people get in the water." 
A reflection
Davis watched Lakewood morph from little more than a patch of woods to what it is today. In the summer of 1974, after his freshman year in college, Davis took a job at Lakewood. He lived in a 100-square-foot cabin on the property earning $100 a quarter, using an outdoor toilet and bathing in the lake. 
"I loved it as a kid, and it suited me," Davis said. "At that time, there were plans for a bigger development. A committee did scope and scale and this is a result of that process. By odd coincidences, there was money and there was intent. Those things don't come around much anymore."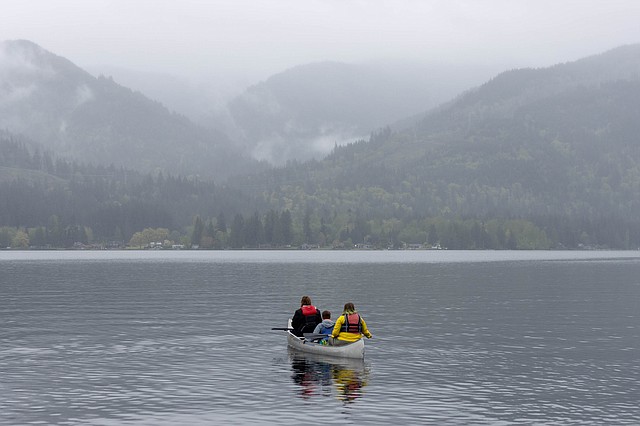 There is kismet to the whole history of Lakewood, as far back as the university's decision to purchase the property in 1922. 
"Why would they come out here — there's no road — and buy 80 acres of waterfront? What on Earth possessed them?" Davis laughed. 
Lakewood made a splash in the 1960s when Western introduced a sailing team that practiced on the lake. It put Western on the map when it came to collegiate competitive water sports to the point where Western's sailing program is known within the sailing community for producing incredible talents. Western's rowing program followed suit. 
"Here's this little school in the corner, and we had a giant neighbor in the University of Washington in the rowing world that has won national championships and Olympics," Davis said. 
While the facility has been through a series of changes (and proposed changes), some things remain static: Lakewood is unpretentious and it's driven by students. 
"The students envisioned the scope of it as being a water sports facility that's about like this," Davis said, motioning around him. "It doesn't include a retreat center with dormitories and Cushman carts giving people tickets, and the kind of campus feel that's not here. I think that makes it special. When I say, 'I let this place do what it does,' part of what I've contributed … is that I've tried to keep it from being like campus. It is an escape from what is campus." 
Looking ahead
Former Western Vice President Eileen Coughlin was the first person Davis heard predict the shift in demographics the area will experience in the coming years, as well as how the university can embrace different communities. As Western becomes more diverse, Davis has the same hope for Lakewood.  
"These sports are lily-white," Davis said. "You have to be a rich suburban kid to come to Western with experience in these things, or you have to be really adventuresome to say, 'I'm going to take that class and get involved with this myself.' I hope that what Lakewood can do as that wave of cultural shift happens is be part of it."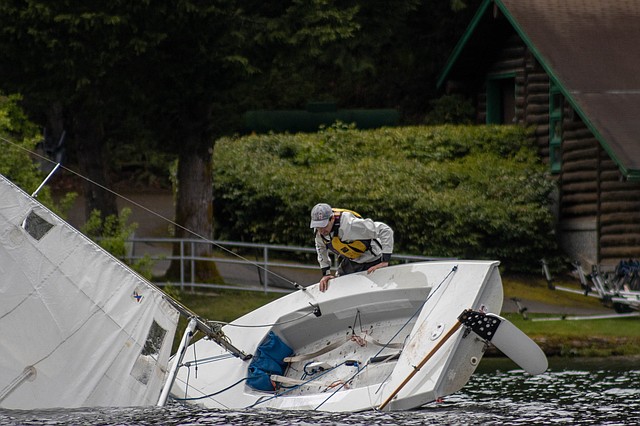 Lakewood falls under Collins' purview as associate director for student engagement, and he welcomes the advancements to the facility, such as rolling out an adaptive sailboat and rebuilding the challenge courses. Outreach has also improved in the decade he's been on the job. 
"A lot of people don't use Lakewood. It's not something they've been socialized to do," Collins said. "We're going after those groups to talk to them about coming out and having fun and providing opportunities — lots of times, free — for them to get an introduction to what happens here." 
Lakewood has a lot more work to do when it comes to attracting students of color and other marginalized communities. 
"We're trying to make it more open, more available, market it better and folks have been participating," Collins said. 
Lakewood is open from 2 p.m. to 7:30 p.m. Monday, Wednesday and Friday, and noon to 7:30 p.m. Saturday and Sunday. Watercraft rental information is available at vu.wwu.edu/fees-schedule.