Business
St. Joe's nurses accept contract with 'historic wage increases'
3-year deal includes 6.25% raise, student loan payments
May 13, 2022 at 4:16 p.m.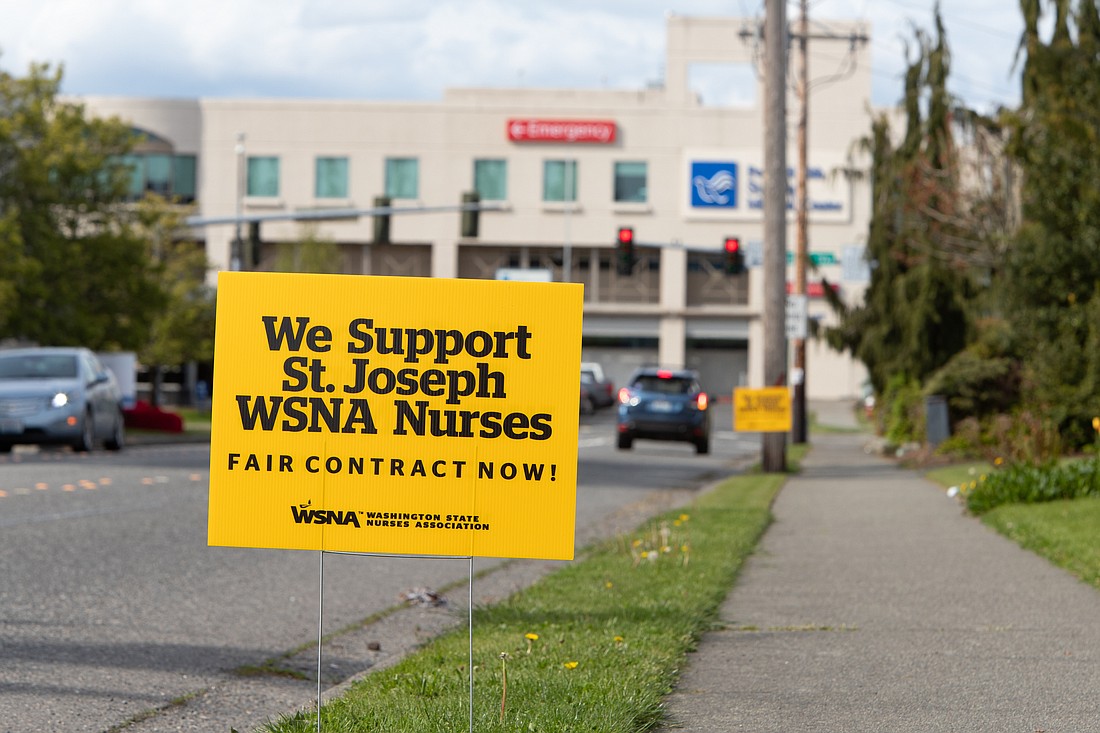 ---
---
Nurses at PeaceHealth St. Joseph Medical Center approved a new three-year labor contract with the hospital on Tuesday that included what the nurses' union called "historic wage increases."
Roughly 900 nurses at St. Joe's were eligible to vote May 10 on a tentative agreement the Washington State Nurses Association bargaining team had reached with hospital management on April 29. WSNA officials did not provide a vote count. 
In a statement, union attorney Pamela Chandran said the vote "demonstrated strong support" for the contract, which replaces an agreement that had expired March 31.
The new contract includes a 6.25% wage increase in the first year, with smaller raises in the second and third year. Nurses also won a ratification bonus of up to $750, and the hospital agreed to pay up to $400 a month in nurses' student loans for three and a half years.
Nurses and hospital management met in 13 negotiation sessions before coming to terms on an agreement. The hospital ultimately agreed to go beyond what it had said was a "last, best and final" offer, according to WSNA. 
"At the end, we were able to get both a higher wage increase than what was in management's last, best and final, plus a ratification bonus," a summary of the agreement on the WSNA website stated.
During negotiations, nurses and their union representatives said they weren't paid as well as staff at other PeaceHealth hospitals in Washington and Oregon. They also said they felt underappreciated by management despite working to the point of burnout during the COVID-19 pandemic.
In a statement on Friday, PeaceHealth Senior Director of Human Resources Jennifer McAuley said management was pleased nurses ratified the agreement, and she praised them for the "considerable expertise and compassion" they bring to patients.
"The new contract reflects the value PeaceHealth places on that essential work, as well as our commitment to offer all caregivers competitive, market-driven wages and benefits," McAuley said.
While Chandran noted that nurses demonstrated strong support for the contract in their May 10 vote, she pointed out that those who voted "no" were sending a message.
"A minority made it clear that, despite the improvements, hospitals cannot take for granted that one good contract will mean that nurses have forgotten how their employers exploited, disrespected and used them during the last two years," Chandran said in her statement. "Nurses will continue to leave the profession — even if COVID wanes permanently — if their employers choose to view them as an unvalued renewable resource."