Indigenous Affairs
Children of the Setting Sun films featured in museum exhibit
American Museum of Natural History showcases Coast Salish work
May 13, 2022 at 5:50 a.m.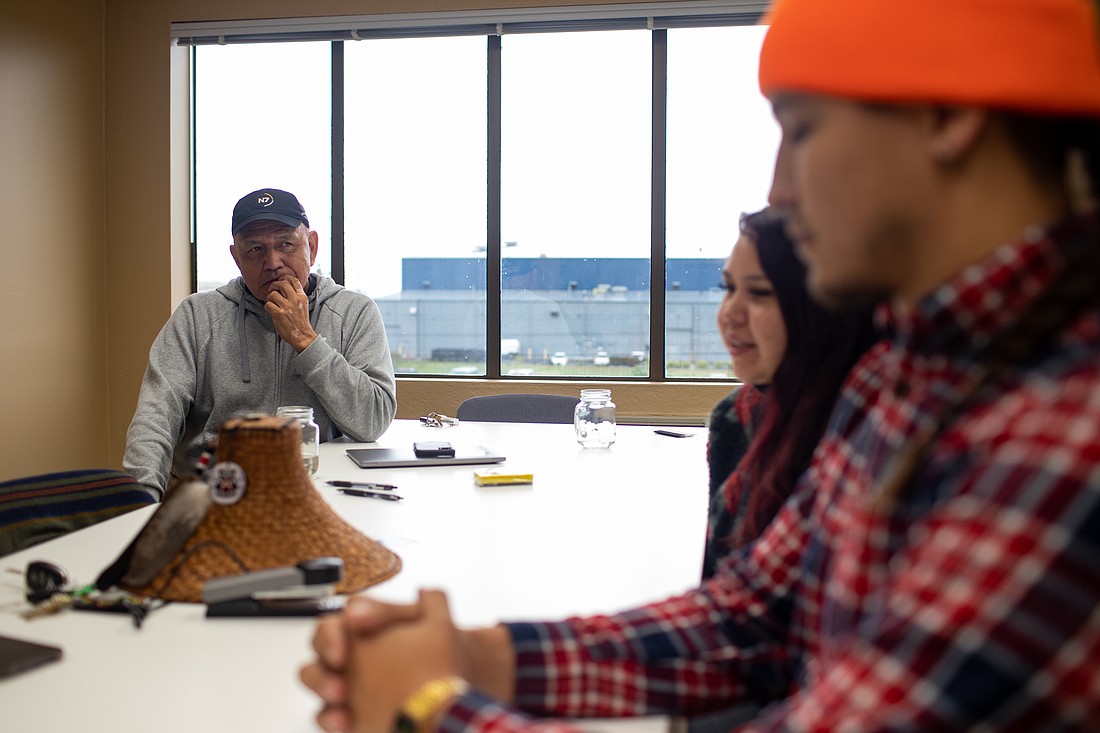 ---
---
A black-and-white image of Darrel Hillaire's great-grandfather, Frank, leading a dance group circa 1930, hangs on the wall in the entryway of his Bellingham production studio, Children of the Setting Sun Productions. 
His great-grandfather started the storytelling group in the early 1900s, using dance and traditional mediums to educate non-Indigenous communities on the Lummi community and culture.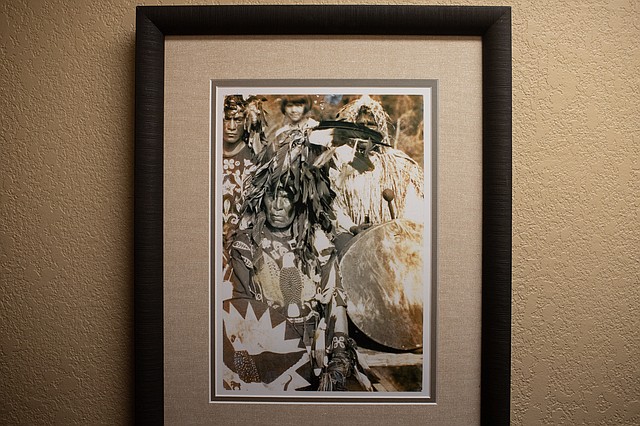 Today, Hillaire does the same through videos, photos, performance art and events showcasing Indigenous communities around the region. 
"We're just using today's medium to continue his work," Hillaire said. "You see those pictures on the wall, it's something I didn't make up. This is a responsibility for me."
Hillaire, who serves as the executive director of Children of the Setting Sun Productions, or CSSP, draws upon Lummi Family tradition in storytelling projects and has developed several film projects detailing life in Native communities. 
This week, one of CSSP's projects will be highlighted in the American Museum of Natural History in New York. 
The Salmon People Project, a film and research project years in the making, will open in the Northwest Coast Hall of the museum on May 13, featured alongside films and artwork from Coast Salish and other Pacific Northwest creators and storytellers. 
"The Salmon People Project is our biggest project here at Children of the Setting Sun Productions," said Santana Rabang, a producer and lead researcher for the group. "It's been in the process for longer than I've worked here."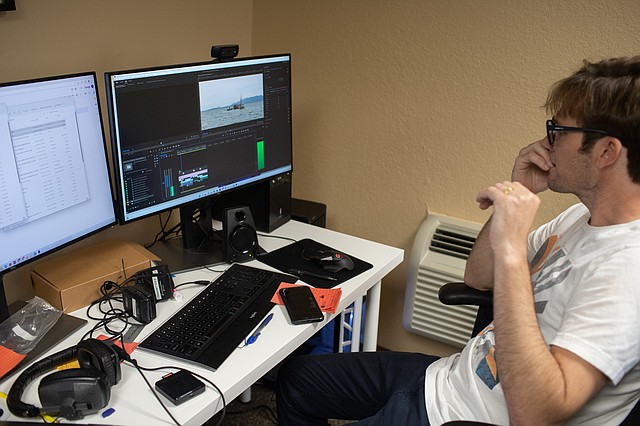 The project consists of three aspects: a film, a series and research. The film follows the work of the late Larry Kinley, who served as the chairman of the Lummi Nation and was instrumental in fighting for tribal fishing rights. The series highlights nearby tribal communities and their efforts within salmon restoration, dam removal and "being a voice on behalf of the salmon," Rabang said. 
The research aspect, too, highlights Indigenous voices on salmon culture. CSSP works with the Northwest Indian College and Western Washington University to conduct research and implement it into curriculum, Rabang said. 
"Students are going to be typing papers in 10 years looking for knowledge on salmon people, and they're going to come across [our work]," said Free Borsey, a production assistant at CSSP. "I think that can help a lot of people reconnect with their indigenous roots and it shines a light on our relationship with the salmon."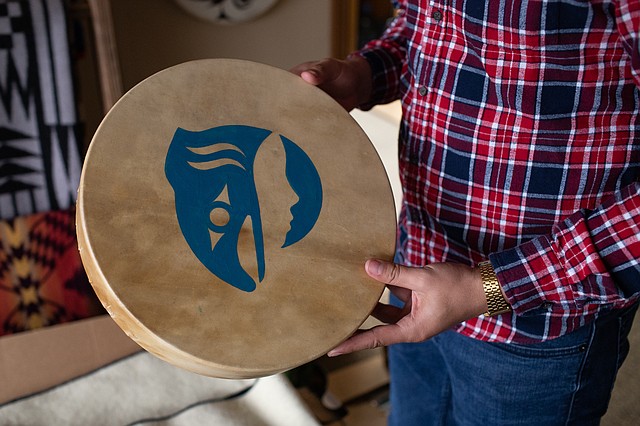 Borsey and Rabang are excited to have their work shown in the museum to showcase Indigenous life. 
"Through storytelling, through video, you get to reach outside audiences who aren't involved in tribal communities," Borsey said. "It's great, and it's necessary to see more Indigenous voices be heard and to acknowledge the Indigenous people that are here." 
Rabang, who recently returned from an Earth Day speaking engagement at the Massachusetts Institute of Technology (MIT), agreed. 
"To see our work in a museum is really impactful," she said. "It just goes to show that it's really important that we put ourselves in these spaces because the impact of colonialism has made us feel as if we're not made for these spaces, or if we're not destined to be for these spaces."
While at MIT, Rabang said she heard people asking uninformed questions, like "Oh, there's still Natives alive?" 
"It's really important that we're pushing against that narrative," she said. "We're here. We're still here. We're strong. We're resilient." 
The Salmon People Project explores indigenous approaches to ongoing environmental issues, including salmon population declines. 
Wild salmon populations in Washington have been struggling for years, with several species facing extinction, according to Washington's State of Salmon report. Today, 14 species of salmon and steelhead are listed as at-risk, with many Chinook populations listed in crisis.
"We're trying to unify these tribes, and the tribes around us, to put aside our differences and acknowledge the real problem at hand, which is that salmon are disappearing and on this trajectory that we're going, we won't have salmon one day," Borsey said. "Losing salmon isn't just a problem for tribal nations or Indigenous people, it's a world problem and it affects the ecosystem far and wide."
Hillaire said salmon are central to the Lummi Nation, as well as tribes across the region. 
"It was Larry Kinley who said it," he said. "Because salmon are so important to our community, he asked: 'Who are we without salmon?'" 
Hillaire does not know how long the exhibit, showcasing parts of the Salmon People Project and other clips from Indigenous events, like Canoe Journey, will be on display at the New York City museum, but the Hall, which opens May 13, is dedicated to Indigenous communities of the Pacific Northwest.