Music
Review: Paul McCartney's 'Got Back' tour
Beatles icon comes to Seattle for performances at Climate Pledge Arena
May 12, 2022 at 5:10 a.m.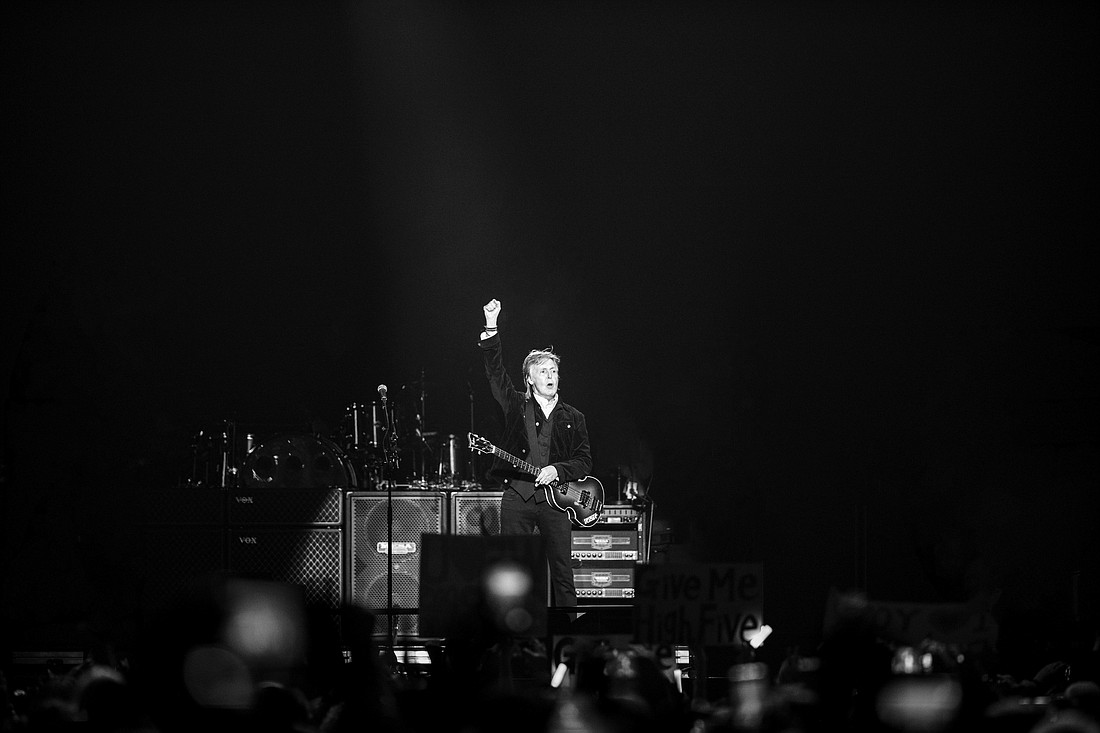 ---
---
The cheers of nearly 17,000 people reverberated as Sir Paul McCartney took the stage Monday, May 2 in Seattle's newly renovated Climate Pledge Arena. The 79-year-old musician, back in Seattle for the first time since 2016, played the arena for two nights as part of his Got Back tour.
Fans were treated to a setlist full of McCartney's solo works along with hits from his days in Wings and The Beatles. Though he may not have been moving much as he sang, McCartney commanded the stage as one with almost six decades of touring experience would do. The ever-polite musical legend thanked the audience after every song, waving, blowing kisses, throwing up a peace sign or making a heart with his hands.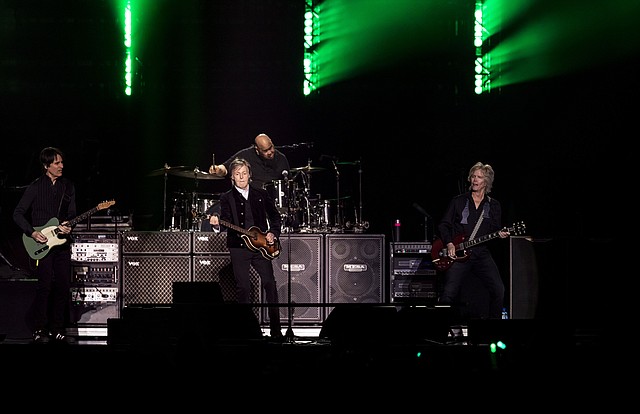 "One hundred and twenty-five times! He's been to the show 125 times," McCartney said about halfway through the show, reading a fan's sign in between songs. "We love him, you know, we love him."
Though the audience demographic was mostly in the Baby Boomer range, it was also clear that McCartney's music spanned generations. Children, parents and grandparents were all in the same room watching the same man, participating in a beautiful exchange of energy.
As the night continued, McCartney switched between bass, acoustic guitar, piano and even the ukulele, giving fans both a glimpse of his talents as a multi-instrumentalist and a steady stream of their favorite songs of his. He shared anecdotes about his experiences with names well-known to anyone familiar with the 1960s canon of popular music — names like Jimi Hendrix, Eric Clapton, producer George Martin and late Beatles bandmates George Harrison and John Lennon.
Other standout moments included a posthumous duet of "Get Back" with John Lennon, courtesy of footage from director Peter Jackson's 2021 docu-series "The Beatles: Get Back," and a pyrotechnics spectacular matching the heightened moment that was the bridge and musical build of "Live and Let Die."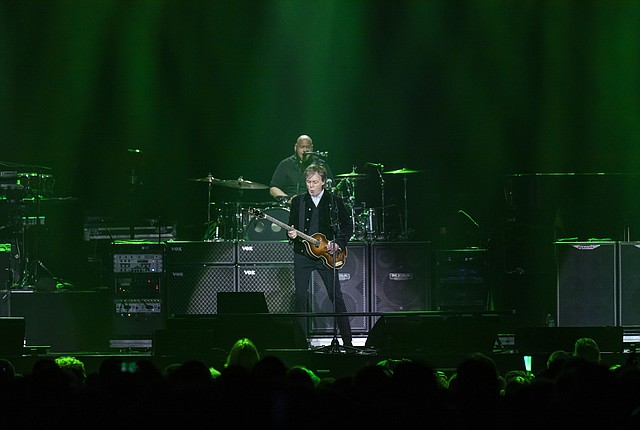 "Oh yeah, live and let die," McCartney said.
The tone of his voice went up, as if to say, "that really just happened." The audience seemed to laugh lightly with him, perhaps still in shock over the flames and fireworks they had just witnessed onstage.
"Hey Jude" acted as a closing song for the night, with a lengthy audience call-and-response during the "na na na na" section. Audience members sang, held up phone flashlights and clapped as McCartney and his band played their final notes — or so they thought.
McCartney followed up his set minutes later with an impressive six-song encore, showing Seattle he's still got it.