Law & Justice
Pot store owners beef up security
Wave of robberies has attention of government
May 12, 2022 at 5:30 a.m.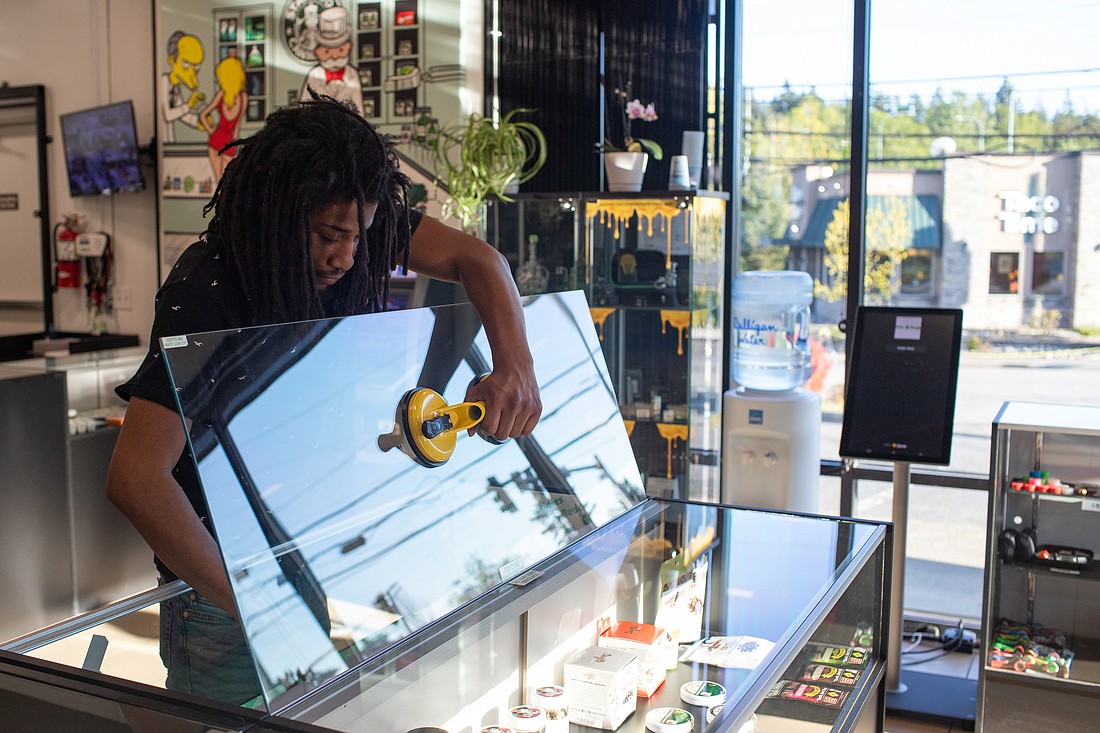 ---
---
A statewide wave of violent robberies at cannabis retailers has intensified calls for federal banking reform to reduce cash-on-hand opportunities for criminals. But Whatcom County marijuana store owners aren't waiting to secure their shops.
Several local store owners report enhanced security measures, ranging from extra or armed security guards to personal escorts for employees, in the wake of a local pot-store crime spree that has lasted at least four years, leaving store employees shaken.
Jordan Knight, the night manager at Star Buds on Samish Way, said he now drives his budtenders home after their shift ends at midnight, rather than have them walk the couple miles to their residences. Star Buds will soon add a security officer to check IDs and keep an eye out for trouble, Knight said.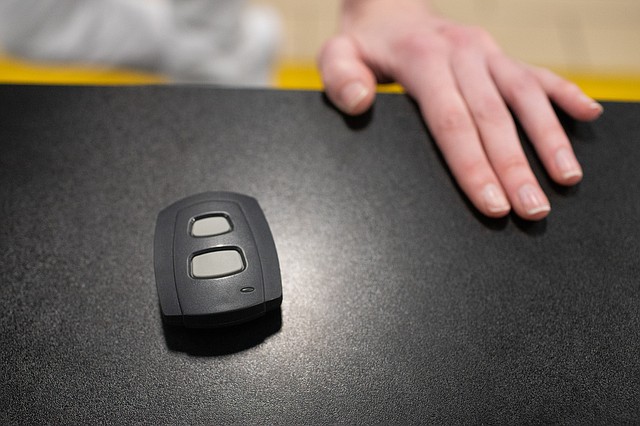 His shop, a former 7-Eleven with floor-to-ceiling windows that sits across the street from a busy Wendy's restaurant, hasn't been robbed — perhaps because of its highly visible location, Knight speculated.
Knight said Star Buds is looking into cashless payment options, something the state's Liquor and Cannabis Board (LCB) has begun promoting as a way to reduce the volumes of cash stores handle.
"Anything we can do to minimize the amount of cash in the store is a positive," said Brian Smith, LCB's communications director. His agency issued a joint statement with the state Department of Financial Institutions stating that certain banks or third-party apps offer legitimate ways for cannabis retailers to conduct cashless transactions. 
Smith said cannabis retailers have been aware of these options but haven't trusted them to be legal because federal laws prohibit banks from doing business with state-sanctioned cannabis businesses. Recreational marijuana is legal in Washington but remains illegal at the federal level. 
LCB is also teaming up with the Washington State Crime Prevention Association to offer online trainings to pot businesses in the coming weeks, Smith said. Law enforcement officers will explain to cannabis workers the best practices for keeping their stores and themselves safe.
LCB's efforts are in response to the recent statewide crime surge.
"There has been an uptick in violent retail robberies in 2022, certainly way more than we saw last year or the year before," Smith said.
Pot-shop crime is not new in Whatcom County. Local law enforcement agencies have seen a steady stream of break-ins and robberies at marijuana stores in recent years.
Burglars broke into two separate 2020 Solutions dispensaries in Whatcom County three times over three months in late 2018, according to The Bellingham Herald. Then, in February 2019, a man with a knife entered 2020 Solutions' Iron Street location, ordered customers and employees to the ground and took $5,500 in cash, according to Bellingham police. 
"We had multiple robberies during this part of 2019," police Lt. Claudia Murphy said. "Multiple motels and marijuana shops had been robbed by a suspect wielding a knife."
The suspect, Michael Dean James, was arrested hours after the 2020 Solutions heist and eventually pleaded guilty to a three-week robbery spree, court records show. He was sentenced to 12.5 years in prison.
In October 2020, a man walked up to the drive-through window at The Pot Shop on West Bakerview Road in Bellingham and pulled a gun on two employees, demanding cash and marijuana. The store's staff handed over about $750 in cash and $100 worth of cannabis. The man and an accomplice showed up at Cult Cannabis near Ferndale hours later and threatened an employee there with a gun, police said. This time, the robbers left with about $3,000. The suspects were tracked down and arrested within 24 hours, according to court documents.
The case against the man wielding the gun, Mowlid Hersi, was dismissed in Whatcom County because he had already been sentenced to 10 years in prison on a robbery and stolen firearm case in Thurston County. 
The list goes on.
Police have made no arrests in a June 2021 robbery at Western Bud on Iowa Street in Bellingham, Murphy said. Two men with a gun made off with an undisclosed amount of cash and marijuana. The store now uses armed security.
Sometimes, thieves break into empty pot stores in the dead of night. Burglars at West Coast Wellness Cannabis in Nugents Corner got away with one highly valuable item: an ATM machine containing $19,960, according to a county sheriff's report. Four undamaged bolts protruding from the floor, where the ATM once stood, suggested to investigators that the machine had never been secured. The case remains unsolved.
Such experiences can be harrowing for pot store staff, even after break-ins, when employees aren't confronted directly. 
Two men used a tire iron shortly before 4 a.m. on Sept. 15, 2020, to break through a glass front door and smash display cases inside High Society on Guide Meridian, a sheriff's report stated. They left with $750 in cannabis products and caused $5,600 in damage to the cases, a manager told sheriff's deputies. 
"Luckily no one got hurt," said Irena Van Gelder, High Society's front manager. "We were all just thankful it was property damage, but it was definitely scary."
Eleven months later, someone fired shots through High Society's front door. Van Gelder was the one who found the bullets lodged in the shop's interior walls.
"When I walked in to see bullet holes everywhere, my first reaction was to call everyone who closed, to make sure they were safe," she said. "I definitely think things have gotten worse, both for us as a shop and for everyone in general," Van Gelder added.
U.S. Sen. Patty Murray, calling the crimes "preventable," responded to the recent violence with a press conference on April 20, when she called on the Senate to pass the Secure and Fair Enforcement (SAFE) Banking Act, which would protect banks from federal penalties if they served cannabis businesses. The bill has already passed the House of Representatives.