Soccer
Bellingham knocks Lynden out of district tournament
Bayhawks score two unanswered goals in win
May 12, 2022 at 11:24 p.m.
|
Updated May 13, 2022 at 8:25 a.m.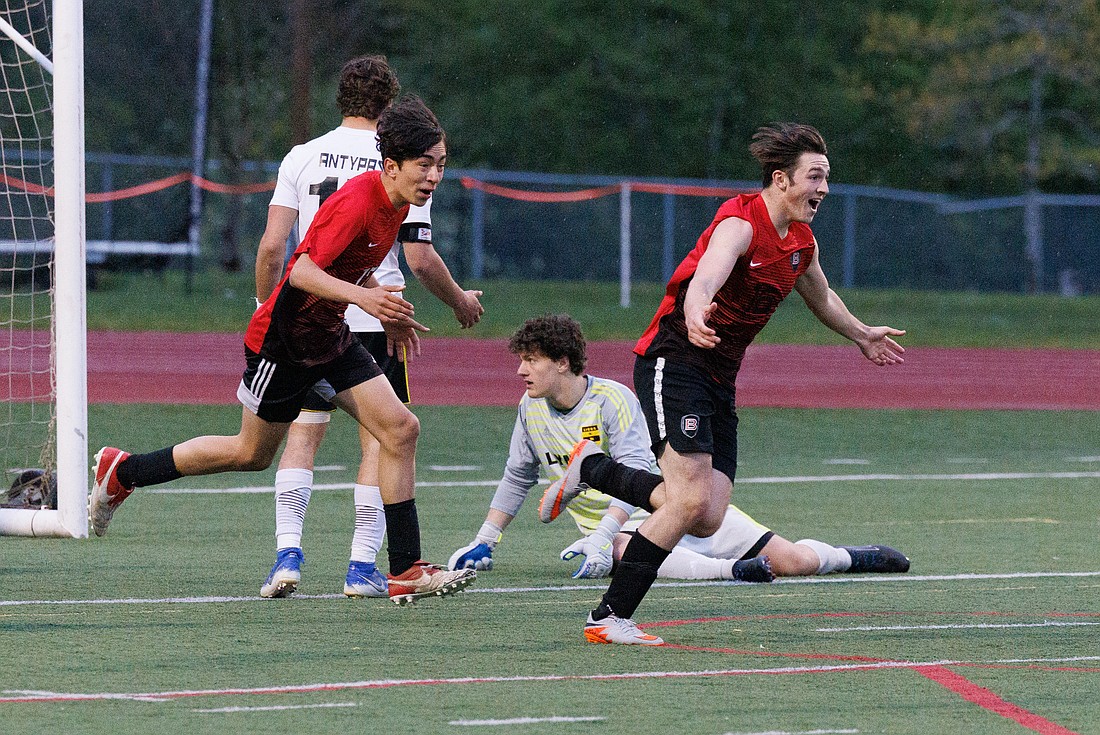 ---
---
Bellingham soccer didn't open the 2A District 1 tournament the way it was hoping to. The Bayhawks lost 4-0 to Burlington-Edison, meaning they would have to win their next three games to clinch a state berth.
Following Bellingham's 2-1 win Thursday over Lynden, the Bayhawks are one step away from the state tournament.
The Lions got out in front first with a goal in the 15th minute, but that's all the Lynden offense would get as Bellingham's defense locked down the rest of the game.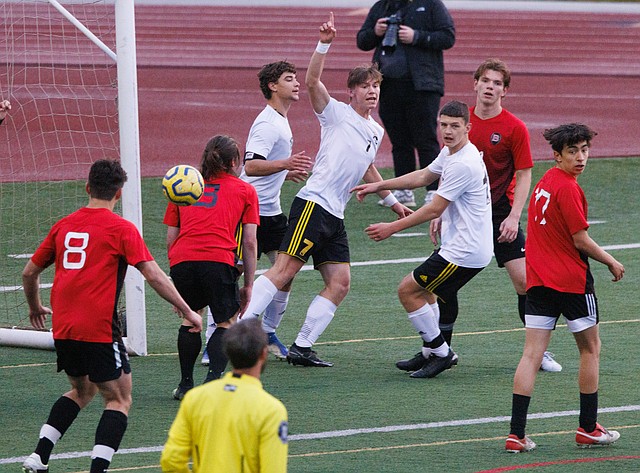 Bellingham found the equalizer in the closing minutes of the first half off the foot of senior Aiden Buckingham and the teams went into halftime tied 1-1.
The Bayhawks' offense picked up where it left off out of the break with Buckingham scoring the go-ahead and eventual game-winning goal just five minutes into the second half.
Bellingham head coach Spencer Wolfe said there's been a theme this year where the team falls behind early and doesn't respond well.
"That's been a huge thing and this week has been focusing on if something doesn't go our way, not getting down and staying true to ourselves and trusting in our team and our quality to come out," Wolfe said. "That was really shown tonight going down early against a really, really good and tough team. We stayed resilient and kept to our game plan and kept working for each other and that showed over 80 minutes."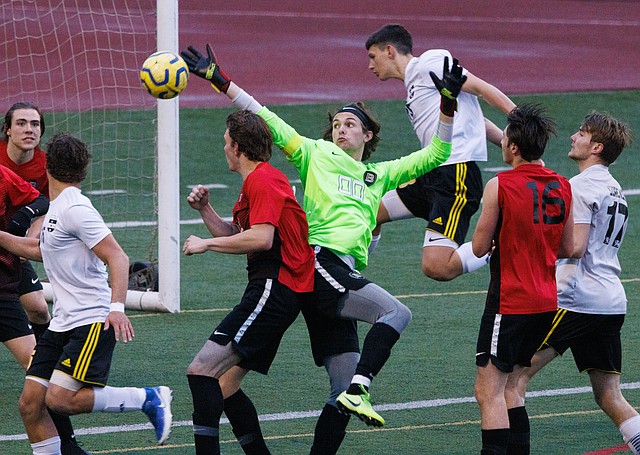 Senior goalkeeper Henry White said he knew he had to have a short memory in the net and not worry about the early Lynden goal.
"You have to be like a goldfish and just forget it right after it happens," White said. "It's unfortunate we got scored on, but it feels great to bounce back."
White added he knew if Lynden was going to score at all it was going to be on a set piece or long throw.
Senior Brennan Furlan said Lynden is the type of team that wants to get in the box and cause as much disruption as possible.
Bellingham's game plan in preventing that was to match the physicality and energy of Lynden and stick to what's worked all season.
"We had a lot of training on how to get set up so we could stop the set pieces," Furlan said. "On the attacking side, we wanted to keep the ball and play it on the ground because that's our game and we can play around them. We did that really well, especially in the second half."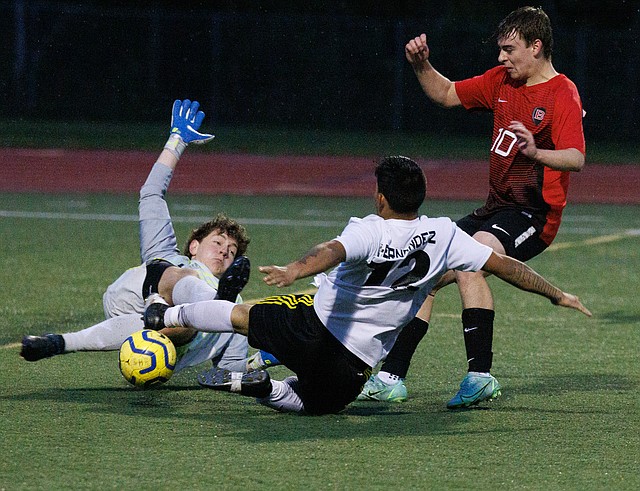 Wolfe said losing that first game of the tournament to Burlington-Edison has given the team a chance to see what it's about with no other choice than to win.
"Right now, you can see that we're playing really, really free and enjoying it," Wolfe said. "We know every single game out here could be our last so we want to take advantage of it."
The win puts Bellingham in the consolation finals against Sehome. The winner advances to the state tournament while the loser is out.
For White and Furlan, it doesn't get much better than playing your city rival with a trip to state on the line.
"We've wanted redemption since the [third] game of the year," White said. "It's taken a while, and it's taken a weird path, but I feel like it's just a game I don't even have to be up for. I'm automatically wanting to be there. It's going to be sweet."
Furlan said it's a game they've been looking forward to since a 2-1 loss to the Mariners at the beginning of the season.
"There's not a guy on our team that's not hyped up and ready for this game to give it their all," he said.
Bellingham and Sehome will kick off at 1 p.m. Saturday at Civic Stadium with a state tournament bid at stake.
A previous version of this story incorrectly stated Ryan Diefel as Bellingham's first goal scorer. The story was updated to reflect the first goal scorer as Aiden Buckingham on May 13, 2022, at 8:25 a.m. The Cascadia Daily News regrets the error.