Breaking News
Tuesday fire destroys Gooseberry Point warehouse
Estimated damages amount to $2.5 million
May 11, 2022 at 5:07 p.m.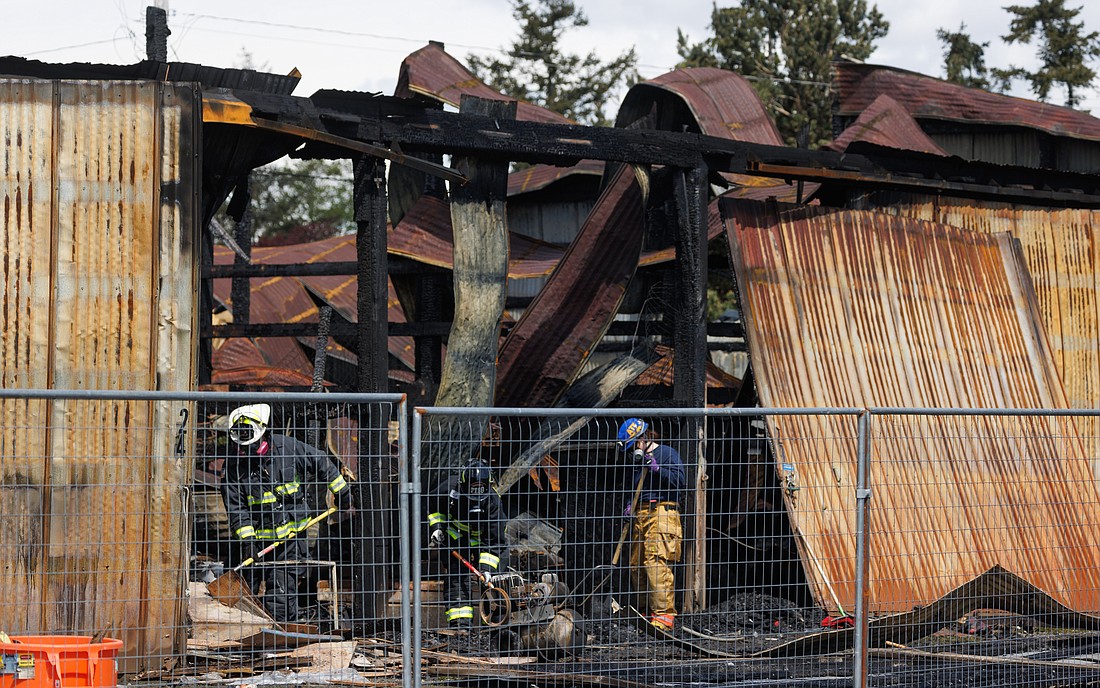 ---
---
The Bellingham Fire Department responded to a costly warehouse fire at Gooseberry Point after several loud bangs rang through the area followed by a plume of black smoke around 4 p.m. Tuesday. Damages are estimated to be $2.5 million, with multiple boats and crab pots lost in the fire.  
Before the emergency call even went out, Station 34 was on its way to the scene having heard the explosions and seen the smoke. Firefighters arrived at the scene to find a 50-by-100-foot metal building engulfed in flames, Bellingham Fire Department Public Information Officer Dustin Michaelis said.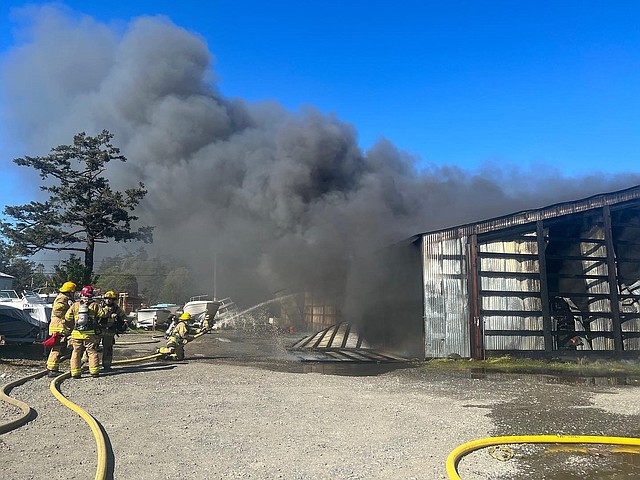 Crews battled the flames, prioritizing the safety of surrounding buildings and boats, Michaelis said. The fire's origin is still under investigation by the Whatcom Fire Marshal's Office. No injuries were reported and none of the surrounding buildings sustained any damage. The warehouse and its contents, however, were a complete loss, Michaelis said.  
"If the fire had happened a few hours later when the wind began to pick up, it could have been a much more dangerous fire," he said. "Fortunately, we did not have that."