Environment
Little Squalicum Park restoration project to begin this year
Council approves $3.4 million for project
May 11, 2022 at 11:00 a.m.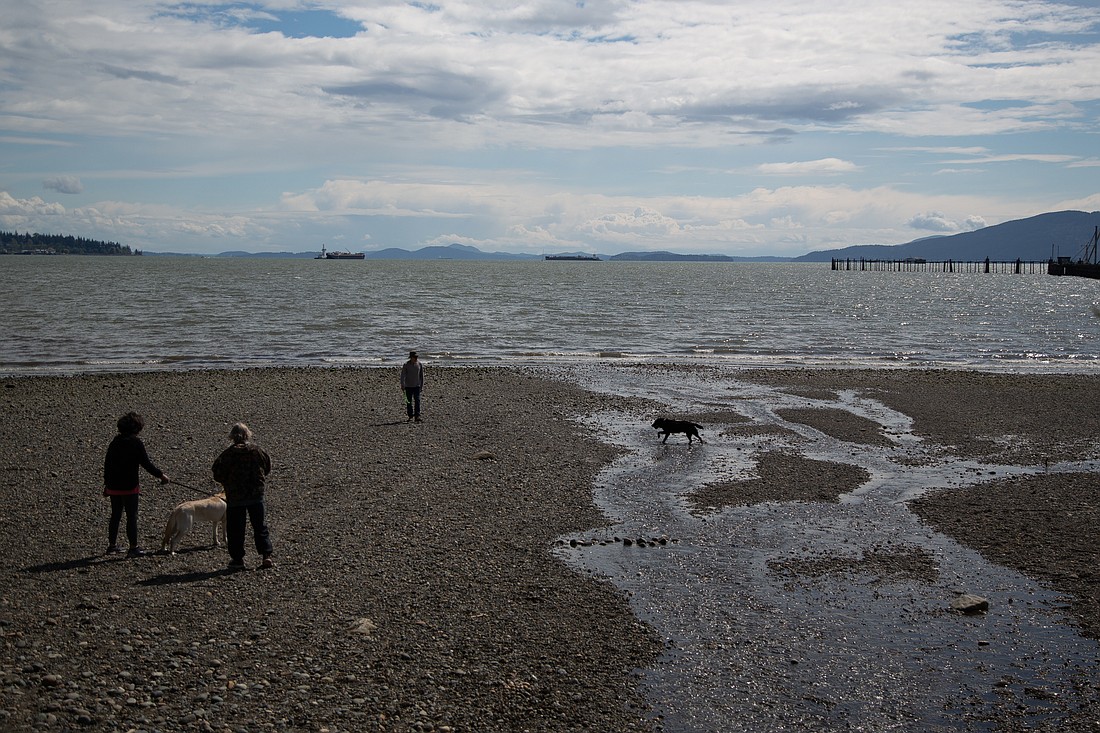 ---
---
An intertidal estuary project in Little Squalicum Park will finally come to fruition after decades of work, following a Bellingham City Council vote Monday night. 
The project, which has been in the works for about 50 years, will relocate part of Little Squalicum Creek and hiking trails that wind through the park. 
"This project has been decades in the making," council member Michael Lilliquist said. "It includes a new intertidal estuary … and relocates (Little) Squalicum Creek to a new fish path." 
The creek has a massive concrete culvert pipe that prevents salmon from entering Bellingham Bay, city engineer Chad Schulhauser told members of the council's Public Works and Natural Resources Committee on Monday.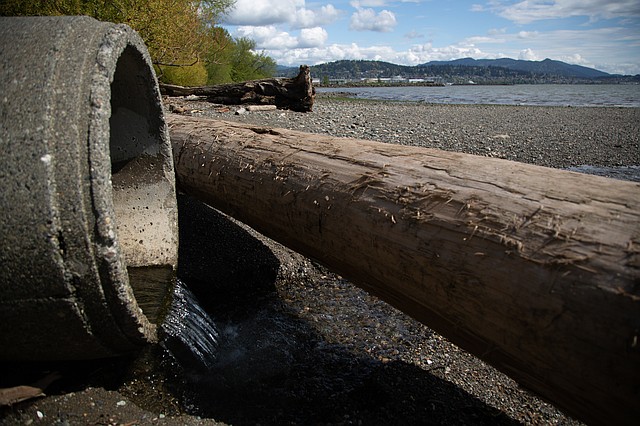 The goal for the project, he said, is to restore juvenile salmon habitat and eliminate the barrier. 
"Squalicum Creek and the Nooksack River have the highest potential for improving water quality and productive fish habitat within the Bellingham Bay region," Schulhauser told council members. 
Council members voted 6-0 to approve a construction contract for $3.47 million for the project. Council member Hollie Huthman, was excused from the vote. 
The project went out for bid in April, and four contractors submitted project proposals, including two Whatcom-based companies: Strider and IMCO. The lowest responsive bid, though, went to Glacier Environmental, a construction contractor based in Mukilteo. 
The project will restore almost 5 acres of vital coastal habitat, according to a city staff report dated May 9. The Little Squalicum Creek area in particular is "one of the last remaining locations available for estuary habitat expansion," in the region, according to the report. 
The city will host an open house from 6-8 p.m. May 25 at Bellingham Technical College to answer questions about the project.
A previous version of this story incorrectly stated the name of Little Squalicum Creek and Little Squalicum Park. The story was updated to reflect this change on May 11, 2022, at 1:16 p.m. The Cascadia Daily News regrets the error.