Best Bets
Down the rabbit hole and beyond
Margaret Bikman's weekly column
May 11, 2022 at 5:15 a.m.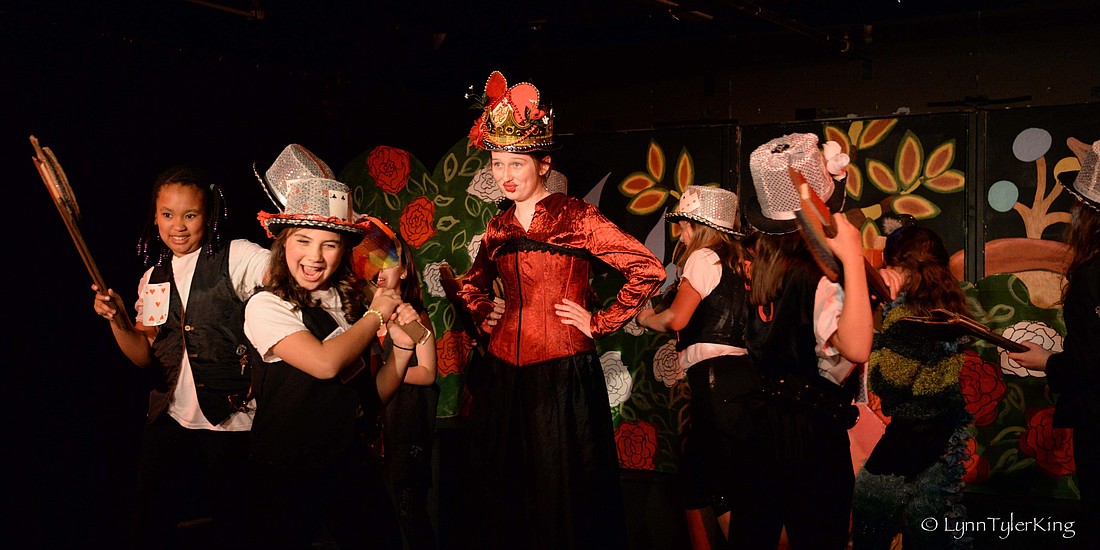 ---
---
A provocative play, a monumental film festival, a fun staging of a children's classic novel, music from some of Bellingham's finest, and a choice of line dancing and Zumba! Plus the annual Spring Wine Walk comes to downtown Bellingham once again.
Tony Award-winning play
Western Washington University's Student Theatre Productions presents Yasmina Reza's "God of Carnage," translated by Christopher Hampton, and directed by Austin Denton at 7:30 p.m. May 12 through 14 at Old Main Theater.
Masks are recommended for audience members due to the close proximity of unmasked actors to them during the show. The play is about a playground altercation between 11-year-old boys that brings together two sets of Brooklyn parents for a meeting to resolve the matter. At first, diplomatic niceties are observed, but as the meeting progresses, and the rum flows, tensions emerge and the gloves come off, leaving the couples with more than just their liberal principles in tatters. Tickets are $7 for students, $10 general, and are available at tickets.wwu.edu. 
Women in film
The slate is set for the 2022 CASCADIA International Women's Film Festival, featuring 32 films from a dozen countries that share powerful stories from established and emerging women directors about everything from a Native American adoptee's discovery of her Lummi heritage to the journey of the first Nepali woman to summit Mount Everest.
The festival — which Cascadia Daily News A&E Editor Amy Kepferle wrote about last week — runs May 12 to 15, with in-person viewings of features, shorts, documentaries, animation, experimental and narrative films at Pickford Film Center, 1318 Bay St. An online version of the festival runs from May 19 to 30.
The festival kicks off with an opening-night retrospective featuring five short films from the first five years of CASCADIA. Three additional shorts featured in previous festivals will be shown before two of the feature films. The shorts include the directorial debut of "Desperate Housewives" star Brenda Strong, as well as "Graceland," a film directed by Bonnie Discepolo about a Southern mom whose daughter believes she is the reincarnation of Elvis Presley.
This year's films continue the festival tradition of featuring work by Indigenous directors and women directors of color. For a full schedule, go to cascadiafilmfest.org. 
Sip and shop
Returning for the first time since 2019, the Downtown Bellingham Partnership hosts the Spring Wine Walk from 5:30 p.m. to 9 p.m. Friday, May 13 with wines at more than a dozen participating retailers hosting pop-up tasting rooms featuring a variety of regional wines.
Attendees receive tasting tickets to redeem for the wines of their choice while retailers offer special deals. Only 500 total tickets are available at downtownbellingham.com. 
Down the rabbit hole
Bellingham Arts Academy for Youth presents "Alice in Wonderland" from May 13 to 29 at the BAAY Theatre, 1059 N. State St. The reimagined retelling is by director and choreographer Lisa Markowitz, adapted from the book by Lewis Carroll, with singing, dancing and all the wacky characters from the classic novel. BAAY's production features three different casts of student performers ages 9 to 12. Tickets are $12 at baay.org. 
Masks are required for all to attend shows at BAAY, regardless of vaccination status. For more information about BAAY's health and safety guidelines, visit baay.org/policies. 
Line dance fundraiser
Join Bellingham Repertory Dance for a rousing line dance party with founding member Pam Kuntz from 5 p.m. to 8 p.m. Saturday, May 14, at the FireHouse Arts and Events Center, 1314 Harris Ave. All ages are welcome — no prior dance experience is necessary. Drinks will be available for purchase in the café, and guests can come and go as they please. Admission is by donation and all proceeds will benefit Bellingham Repertory Dance, a nonprofit dedicated to bringing vibrant dance to our community. More on the company can be found at bhamrep.org. 
Marvelous music in May
Hear Whatcom Sound Jazz, a vocal jazz ensemble made up of all treble voices and local jazz instrumentalists, at 3 p.m. Sunday, May 15 at Bellewood Farms, 6140 Guide Meridian, for "Marvelous Music in May." Ten bucks gets you in the door, and kids 17 and younger get in free. Bellewood Acres has desserts and drinks for purchase that will complement the music of Duke Ellington, Cannonball Adderley, Van Morrison and Antonio Carlos Jobim, and the ensemble will debut several arrangements by director Michael-Paul Gurulé. Details can be had at bellewoodfarms.com.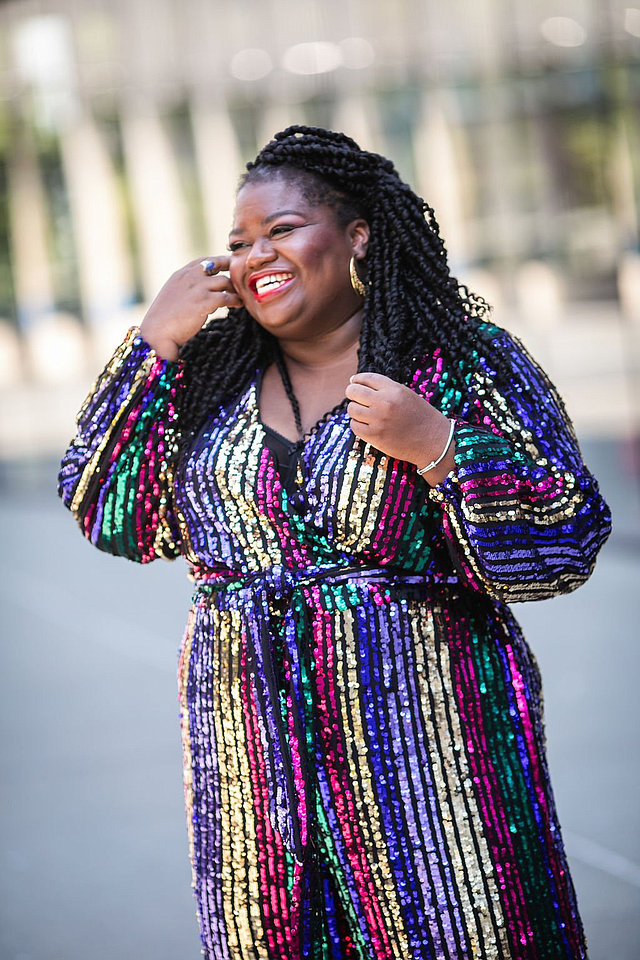 Plethora of soloists
Whatcom Chorale and Whatcom Chorale Sinfonia present "Extraordinary Measures" at 3 p.m. Sunday, May 15 at Mount Baker Theatre, 104 N. Commercial St. Pianist Henry From, named one of CBC Music's 2019 "30 hot Canadian classical musicians under 30," joins choir, orchestra and soloists Ibidunni Ojikutu and Mary Somerville, sopranos; Amy Nielsen, alto; Jason Parker and Connor Bennion, tenors; and Mark Davies, baritone, to perform Beethoven's "Choral Fantasy." Also on the program are sacred works by Mendelssohn, including the compelling "Psalm 115" and "Hear Ye, Israel," performed by soprano Kim Markworth and pianist Connor Bennion, piano. Deborah Brown directs.
All audience members are required to wear a mask when in the theater and must provide proof of vaccination and a matching photo ID for entry. A negative COVID-19 test will not be accepted as a substitute. By purchasing tickets, patrons and their guests agree to abide by the Whatcom Chorale Health and Safety Guidelines and be in good health while attending the concert. Reserved tickets are $22.50. Info can be found at whatcomchorale.org or mountbakertheatre.com. 
Zumba time!
Join Jovanny Hincapie from Colombia, Adriane Rodrigues from Brazil and Betty Bieler from Mexico for a 3 p.m. to 5 p.m. Sunday Fun Zumba Party May 15 at the FireHouse Arts and Events Center, 1314 Harris Ave.
Zumba is a Latin-based, fitness dance class, fusing hypnotic Latin rhythms with easy moves to create a lively, energizing, one-of-a-kind fitness program. All levels are welcome and no prior dance experience is required. Cost is $10 at the door; it's limited to 50 participants. For questions or more information, email Rodrigues at: apple_dri@yahoo.com 
Before attending an in-person event, check with individual venues to make sure it is taking place as scheduled.
Margaret Bikman's column runs every Wednesday. Reach her at margaret.bikman@gmail.com.