The A-List
A&E Calendar: Strings, flings and a true Skagit treasure
A curated list of happenings in Whatcom and Skagit counties
May 11, 2022 at 5:10 a.m.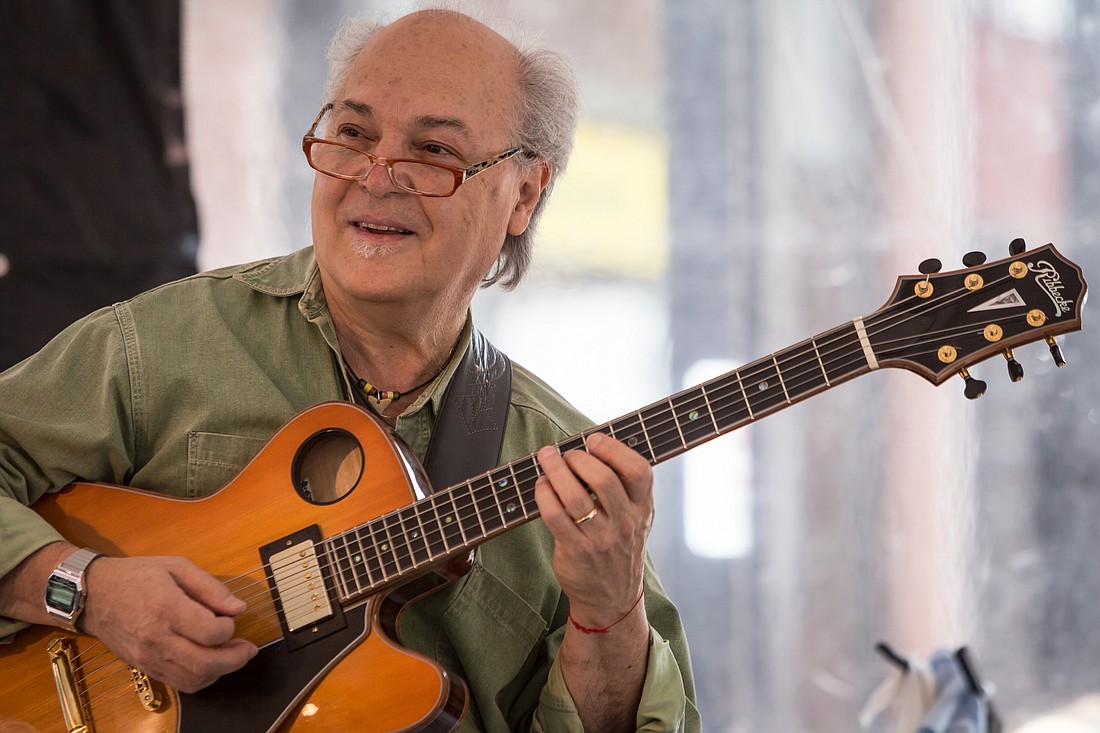 ---
---
Wednesday, May 11
Comedy Show
8 p.m., The Blue Room, 202 E. Holly St.
Bellingham Entertainment hosts an all-ages Comedy Show featuring Cecilee Romano, Gabey Lucas, Julian Thompson and Andrea Entz. Nathan Romano hosts and Bernice Jing Ye will be the headliner. Warning: the comedy may be geared toward a mature audience. Tickets are $10. Info: blueroombham.com 
Thursday, May 12
Beauty and the Beast
7:30 p.m., Claire vg Thomas Theatre, 655 Front St., Lynden
This "tale as old as time" musical concludes this weekend at 7:30 p.m. Thursday through Saturday, and 2 p.m. Sunday in downtown Lynden. Tickets are $11 to $15. Advance ticket purchase is recommended. Info: theclaire.org 
Good, Bad, Ugly
7:30 p.m., Sylvia Center, 207 Prospect St.
The Upfront Theatre presents Bellingham's longest-running improv show, "The Good, the Bad and the Ugly" every Thursday at the Sylvia Center for the Arts. Tickets are $10 to $15. Audience members must provide either proof of vaccination or a negative COVID test. Info: theupfront.com 
Friday, May 13
La Conner Guitar Festival
May 13 to 15, throughout La Conner
Listen to, play and shop for the world's finest handmade instruments when this popular event returns. In addition to concerts large and small, song circles and cabarets, the "Art of Lutherie" will give people the chance to meet the luthiers, play the guitars and purchase their perfect instruments. Info: laconnerguitarfestival.com 
Depot Craft Fair
4 p.m. to 8 p.m., Aslan Depot, 1322 N. State St.
Local craft vendors will be selling everything from jewelry to prints to dried herbs at this 21-and-over event. Live music, a tasty beer release collaboration and more will highlight some of the amazing creatives within our midst. Info: aslanbrewing.com 
Days of Our Nights
7:30 p.m., Sylvia Center, 207 Prospect St.
The Upfront Theatre presents "Days of Our Nights," an improvised soap opera, at 7:30 p.m. Fridays and Saturdays through May. At 9:30 p.m., stick around for "The Laughter Games" — where improvisers will be given specific challenges to test their prowess. Tickets are $10 to $15. Info: theupfront.com 
The Addams Family
7 p.m., Nooksack Valley High School, 3326 E. Badger Rd., Everson
What happens when the ultimate princess of darkness falls for a sweet, smart young man from a respectable family? Find out when Wednesday, Gomez and Morticia Addams — along with a wacky cast of characters — close out this production at 7 p.m. Friday and Saturday, and 2 p.m. Sunday in Everson. Tickets will be $8 to $10 at the door. Info: 360-988-2641
Saturday, May 14
Anacortes Farmers Market
9 a.m. to 2 p.m., Depot Arts Center, 611 R Ave., Anacortes
Find fresh produce, baked goods, flowers, tasty food, unique arts and crafts, a kids booth and an outdoor cafe at this weekly market, which continues Saturdays through October 29. Info: anacortesfarmersmarket.org 
Bellingham Farmers Market
10 a.m. to 2 p.m., Depot Market Square, 1100 Railroad Ave.
Market-goers can expect a wide variety of products from over 80 vendors every Saturday through December 17 at the Depot Market Square. This includes fresh produce, flowers, artisan foods and crafts. All vendors are from Whatcom and Skagit counties. Info: bellinghamfarmers.org 
Camano Studio Tour
10 a.m. to 5 p.m., Camano Island
Visit more than 30 juried artists at 24 studios and five galleries from 10 a.m. to 5 p.m. Saturday and Sunday throughout Camano Island. Check out an interactive map and brochure online, or pick up a printed version at the three visitor centers on the island, each studio venue and local community businesses. Entry to the 23rd annual event is free. Info: camanostudiotour.com
Spring Vendor Fest
1 p.m. to 6 p.m., Karate Church, 519 E. Maple St.
Peruse and purchase works from a group of young local artists who will be setting up vendor booths to share and sell their art at this monthly event. Artists range from jewelers to textile artists, painters and more. Additionally, a local musician will be DJing some of his favorite music. Info: facebook.com/karatechurchbham 
Fidalgo DanceWorks Gala
6 p.m. to 10 p.m., Wisteria Gardens, 14162 Gibraltar Rd., Anacortes
"Moulin Rouge" will be the theme of this annual spring fundraising gala complete with live music by A-Town Big Band, performances by student dancers and special guest French Quarter Cabaret & Burlesque, a French-style menu and a specially curated wine list. Tickets are $75. Info: fidalgodanceworks.org 
Spring Concert
7 p.m., Bellingham Unitarian Fellowship, 1200 Ellsworth St.
Bellingham Community Chamber Orchestra presents its Spring Concert, with entry by donation. The small string orchestra is dedicated to building community through exploring and sharing music. Vaccination cards will be required. Info: wp.buf.org 
Sunday, May 15
Sunday Market
11 a.m. to 4 p.m., Eagle Haven Winery, 8243 Sims Rd., Sedro-Woolley
Find fare from farmers, gardeners, artisans, bakers and crafters when this weekly market opens today. Every Sunday through October 9, bring the family, support family farms and enjoy live music. Additional events will take place throughout the season. Info: eaglehavenwinery.com 
Wednesday, May 18
A Life Well Lived Opening Reception
5 p.m. to 7 p.m., Skagit County Historical Museum, La Conner
Find out more about an artist, teacher, garden designer, collector, wife, mother and more at this exhibit celebrating the life of Lavonne Newell-Reim — a true Skagit treasure. The exhibit runs through Oct. 2. Please register in advance for the opening. Info: skagitcounty.net/museum 
Beach Cat Comedy Open Mic
8 p.m., Beach Cat Brewing Co., 7876 Birch Bay Dr.
Nikki Kilpatrick hosts this free standup comedy show on the first and third Wednesday of the month. Signups start at 7:30 p.m., with each performer getting five minutes onstage. The event is 18+, with some mature content. There will be zero tolerance of "punching down" on marginalized groups of people. The venue and performance space is wheelchair accessible. Info: asnailspace.gmail.com 
Before heading out to attend in-person happenings, check with individual venues to make sure the event is still taking place as scheduled.
The A-List appears weekly on Wednesdays. To submit an event for consideration, email calendar@cascadiadaily.com.