Golf
Sehome golf named WIAA team of the month
Mariners looking ahead to postseason after strong April
May 10, 2022 at 10:08 a.m.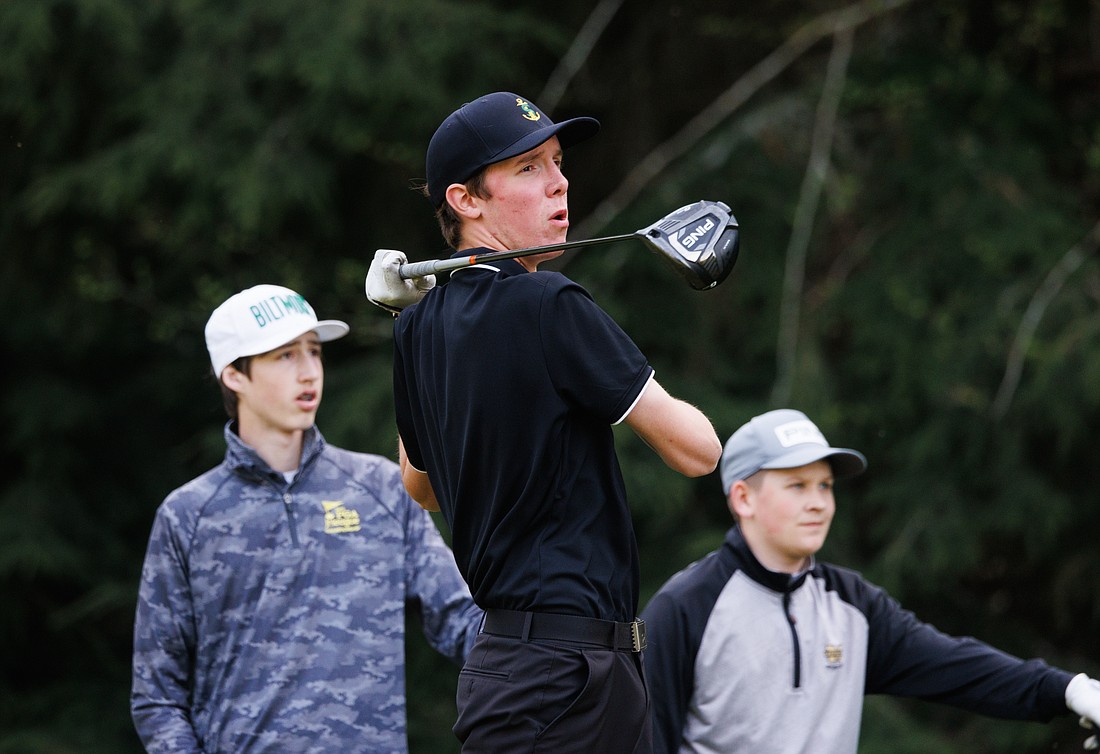 ---
---
The Sehome boys golf team is gearing up for postseason play, but heading into the district tournament, the Mariners have been named the Washington Interscholastic Activities Association 2A Team of the Month for their play in April.
Sehome has been on a tear lately, winning four tournaments. The Mariners took the team title at the Birger Solberg Invite with a team score of 319 and the Gamble Sands Invitational with a score of 304. Sehome also earned wins at Loomis Trail Golf Course and at Lake Padden.
Leading the Mariners this season has been Wes Bothel who shot a 71 at a seven-team league match late last month. 
"We're fortunate to have a good group of players," Sehome head coach Jeff Wood said. "It's great because they're competitive. They always love to go out in the week and play amongst themselves, and they've translated it to playing well in tournaments. It's been fun."
Sehome most recently competed in the prestigious Bill Egbers Memorial Tournament in Skagit County featuring the top 110 high school golfers in the state. 
The Mariners did not place as a team, but they were led by Bothel who finished 12-over-par and tied for 34th. John Kummer was the only other Mariner to make the cutoff, shooting 14-over-par and finishing 40th overall.
"It's an interesting dynamic because golf is an individual sport, but we have a really good team dynamic and it's scored as a team," Wood said. 
With the regular season now behind them, Wood said the team is excited for postseason play.
The team will be down at the Skagit Valley Country Club next week for the start of the district tournament.
"It's really competitive and we're just looking to put our best foot forward and have our best scores down there and advance as many guys as possible to the state tournament," Wood said.
With this year being the first a postseason has been held in three years, most of the team has never experienced the district or state tournament.
"It's always great to have that next level of competition," Wood said. "The past two years we weren't able to and that was really unfortunate for the kids. They're just chomping at the bit and they have been. They're excited to get out there and have that extra level of competition with the statewide teams."
Sehome will be on the course next at the 2A District 1 tournament at noon Monday at the Skagit Golf and Country Club.