Business
Dave's Sports Shop in Lynden is under new ownership
Longtime owners are transitioning to retirement
May 10, 2022 at 4:25 p.m.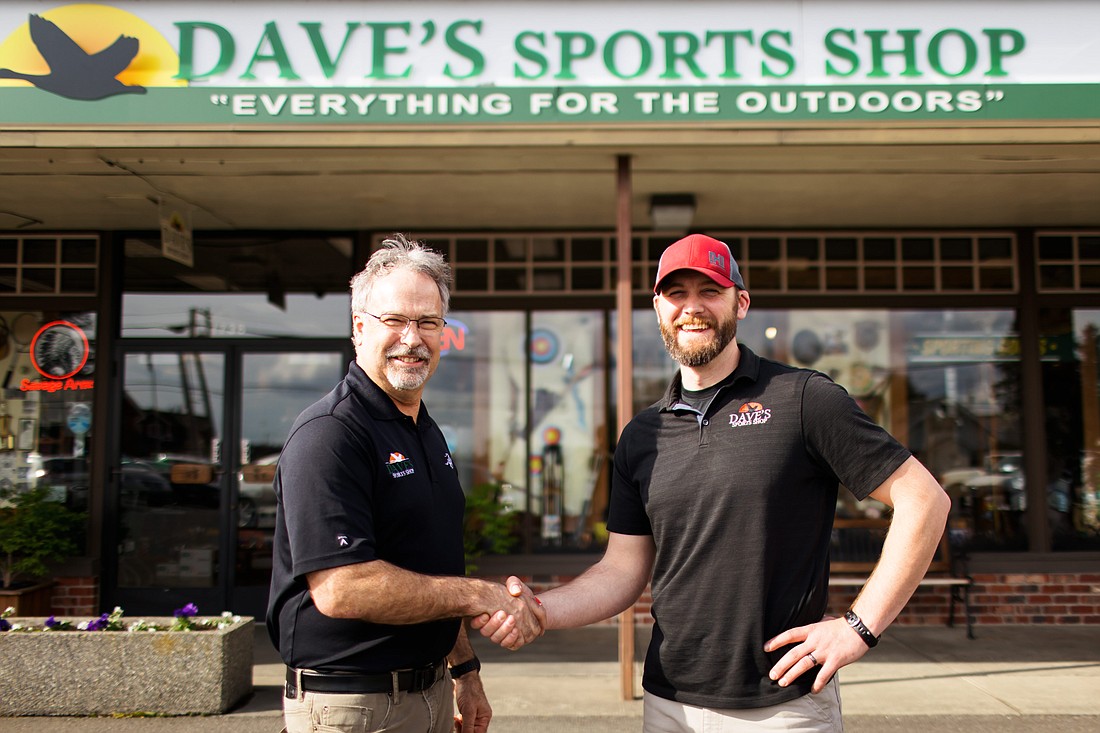 ---
---
Dave's Sports Shop is a local hub in Lynden for those seeking sports equipment like hunting and fishing gear, firearms, ammunition, camping supplies and athletic supplies. The shop is now under new ownership — local couple Will and Jenn Lathrop take the reins.
The Lathrops assumed ownership May 1 from Dave and Claudia VanderHoek, who have been mentoring their overtake since October. 
"The VanderHoeks invested huge amounts of time and were there with us along the way," Will Lathrop said in a release.
The VanderHoek family has owned the sporting goods store since 1957 when it was originally founded by Dave VanderHoek's parents as Jude's Sporting Goods. 
Will Lathrop has been a longtime customer at Dave's, ever since the shop transitioned to its current location at 1738 Front St. in Lynden's Fairway Center. 
"I have been to Dave's countless times for hunting licenses, shooting gear and all the things that go along with that," Will Lathrop said in the release.
Will Lathrop is a marine corps veteran, hunter and avid fisherman. Jenn Lathrop was a personal trainer in Canada, enjoys outdoor activities and owns and operates The Healthy Mom Academy, an online training business. 
"Becoming the owners of Dave's Sports Shop was something that we talked about and prayed through," Will Lathrop said in the release. "After meeting with a few advisors, we had the confidence to commit our family to this adventure."
The couple does not intend to change the name of the store, nor will customers notice much of a change at the location. Excellent customer service from the existing team curated by the VanderHoeks will continue to be a staple of the shop, according to the release. 
The Lathrops do intend to expand the store's service to a community whose interest in outdoor recreation, hunting and shooting has increased since the pandemic. They also plan to offer in-store classes and workshops and are contemplating expanding some of the store's product lines as well.  
Even though the VanderHoeks are retiring from ownership, they aren't leaving the community. They will miss the shop but will continue to mentor the Lathrop's takeover through July.
"We're excited to pass this shop over to Will and Jenn and their young family," Claudia VanderHoek said in the release. "They have a high level of integrity and a heart for the business … We have full confidence that they have what it takes to succeed in the community."
Community members will have an opportunity to celebrate the VanderHoeks' retirement and meet the Lathrops at an open house retirement party at the Mt. Baker Rotary building at 1751 Front St. across the street from Dave's Sports Shop on June 8.