Film
Introducing Martha Coolidge
Cascadia International Women's Film Festival returns
May 9, 2022 at 5:00 a.m.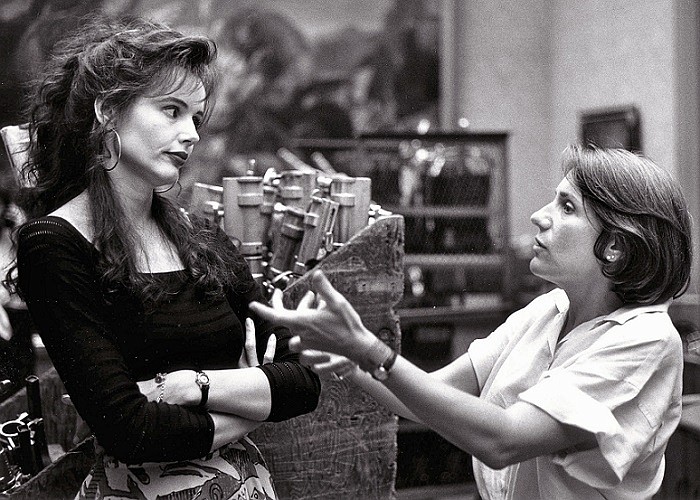 ---
---
When director Martha Coolidge first met with actor Nicolas Cage to discuss a role in the 1983 romantic comedy "Valley Girl," she was unaware Cage was the nephew of renowned director Francis Ford Coppola. All she knew was that he had what it took to pull off the role of a punk teen named Randy who eventually wins the heart of a popular high school student, Julie (played by Deborah Foreman).
"I said to him, 'Nic, look, I think you're terrific. I want you in this movie,'" Coolidge said during a recent phone interview. "'You're going to be a star, and I would rather you be a star in my movie than in someone else's.' I can't believe I said that to him, but I did."
Coolidge's canny casting and pro direction made "Valley Girl" a cult classic, and nearly 40 years later, Cage is an Academy Award-winning thespian and Coolidge's 50-plus directing credits include scores of feature-length films, made-for-television movies and episodes of acclaimed TV shows. In 2002, she became the first woman president of the Directors Guild of America.
Coolidge, 75, has long been known as an advocate for women in the film industry, something she'll discuss as an honored guest at the fifth annual Cascadia International Women's Film Festival taking place May 12 to 15 at various venues in Bellingham, and online from May 19 to 30. At "An Evening with Martha Coolidge" on Friday, May 13 at the Mount Baker Theatre, she'll discuss her career, her films and the challenges women face in the industry during a back-and-forth with Cascadia program director Claudia Puig, who is also president of the Los Angeles Film Critics Association.
The discussion will be followed by a special screening of Coolidge's most recent film, "I'll Find You," which tells the story of a Catholic opera singer and a Jewish violin virtuoso who dream of one day performing together at Carnegie Hall. Their burgeoning relationship is interrupted by the 1939 German invasion of Poland — which is where much of the movie was shot.
"I wanted to do a film about the darkness people lived in during World War II," Coolidge said. "How do they carry on after? I wanted to show things that people hadn't seen. It's a film about survivors. To me, that's all of us. To whatever relative survived the war, that's us."
Because the release of "I'll Find You" was put on hold due to the pandemic, it's only recently making its way to theaters. Coolidge couldn't be happier and is eager to share the epic tale with Bellingham audiences.
Those in attendance at the May 13 event will view a story about the resilience of the human spirit, and will also gain insight into how Coolidge has worked throughout her career to champion other women in Hollywood and beyond. Among other things, she said, she's recommended other women for jobs she didn't think were right for her; changed men's roles into women's roles in movies; hired women on the crew in jobs they wouldn't necessarily get; and cast "extremely interesting" women for small parts that went on to be raved about by the press.
Coolidge has also helped tell the stories of trailblazing talents such as actress, singer and dancer Dorothy Dandridge, who encountered abundant racism and sexism during her career — and was also the first Black film star to be nominated for an Academy Award for Best Actress for her performance in the 1954 movie "Carmen Jones." Actress and producer Halle Berry hired Coolidge to direct the 1999 HBO drama she starred in, "Introducing Dorothy Dandridge."
"Halle had a choice as to who was going to direct," Coolidge said. "In the end, she chose me. She interviewed every Black director in town and they didn't want to do it. I don't know why. I wanted to. It took a lot of work, but it was great. I said to Halle, 'I'm hoping to give you back to the audience that lost Dorothy Dandridge. You can win an Emmy,' and she did."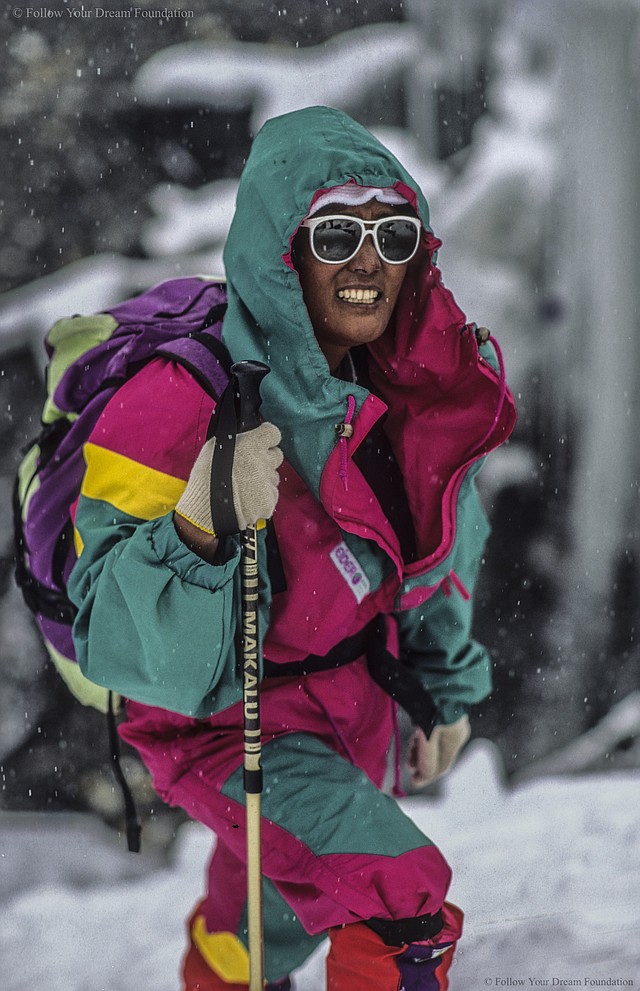 Coolidge will also be in attendance at a May 12 showing of "Valley Girl" at the Pickford Film Center, which is also where "Pasang: In the Shadow of Everest" can be seen on Saturday, May 14 as part of the festival. The documentary directed by Nancy Svendsen focuses on Pasang Lhamu Sherpa's 1993 quest to become the first Nepalese woman to summit Mount Everest.
After the Pacific Northwest premiere of the film, Svendsen and other Cascadia International Women's Film Festival directors will reconvene for conversation, food and fun at Makeworth Market — and for a $25 entry fee, you're welcome to join them.
These events are far from the only film fare to be had during the festival. In all, 32 movies from a dozen countries will highlight everything from features to shorts, documentaries, animation, experimental and narrative films. 
It's a smorgasbord of cinema from established and emerging women directors about everything from a Native American adoptee's discovery of her Lummi Nation heritage, to a docudrama following Trayvon Martin's journey on the last day of his life before he was fatally shot by a neighborhood watch vigilante, to a film about a Southern mom whose daughter believes she is the reincarnation of Elvis Presley.
Coolidge said she's looking forward to seeing what other female directors have been up to and has advice for those who may be considering directing careers in the film industry.
"It starts with telling stories," she said. "Experience has never necessarily been the thing that makes you stand out. If you are convinced that you can tell stories or direct a movie, then pursue it. The people who really, really want to tell stories do, but women have to fight harder."
The Cascadia International Women's Film Festival takes place from May 12 to 15 at various venues in Bellingham, and online from May 19 to 30. Ticket prices vary; all-access passes are available. Info: cascadiafilmfest.org.