Dance
'Right to Recognition'
The convergence of art and dance
May 5, 2022 at 5:10 a.m.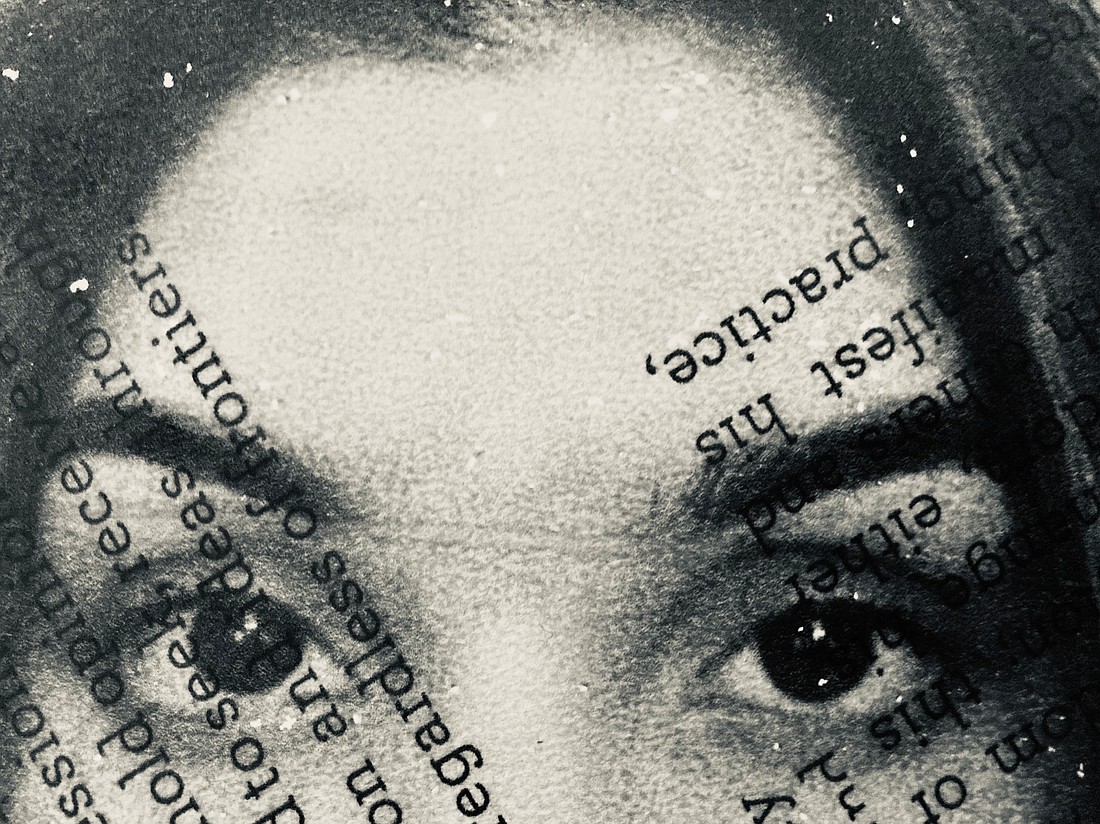 ---
---
"Right to Recognition, a body response to the Declaration of Human Rights," a collaboration between mixed-media artist Linda Ost and Senior Professor of Dance at Western Washington University Pam Kuntz, combines human rights, images provided by Western students and an unconventional use of hand sanitizer.
"It's the only art project I know where you get cleaner," Ost said of the photo transfer process she taught to students in Kuntz's dance history class.
The student-created work, along with the rest of the exhibition, can be viewed through Thursday, May 12 in Western's B Gallery. Close-ups of hands, feet and faces look as though they have been eroded or submerged under water. Text from the Universal Declaration of Human Rights (drafted by Eleanor Roosevelt and adopted in 1948) is layered with these images. The tiles that spell out "Right to Recognition" deserve a closer look, as do the carefully constructed tape bodies. Even on flat surfaces texture and tactile sensations are abundant.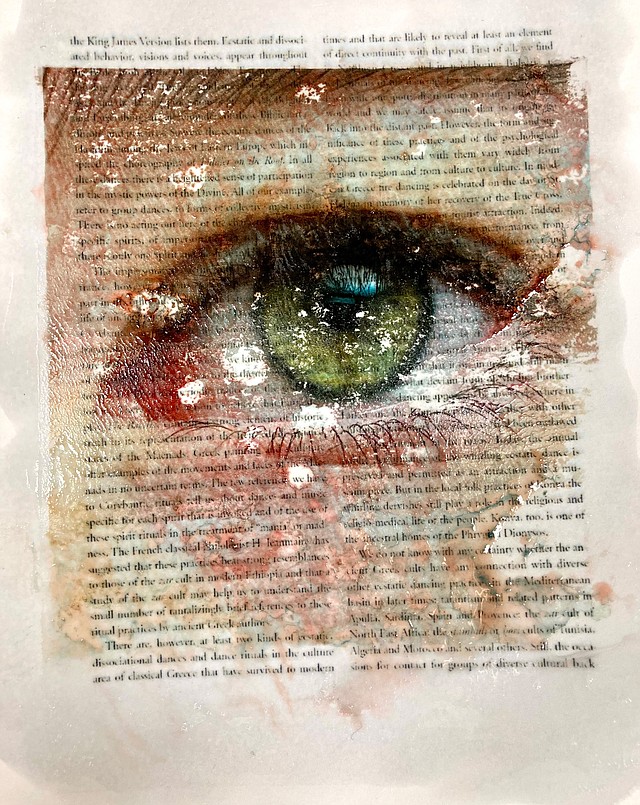 To create the tape bodies, Ost and Kuntz worked in sections (e.g., torso to belly button, belly button to hips), wrapping participants' bodies in saran wrap and then covering them in layers of tape. Everyone had different comfort levels regarding how their head was addressed. "There was some accidental cutting of hair and clothes," Ost admitted.
The intersection of dance and social justice is a big part of what inspired this installation. As the exhibit text suggests, Kuntz and Ost are friends who enjoy sharing ideas back and forth. They met when Ost began taking Kuntz's dance classes as part of the "over 60 waiver" program offered at Western Washington University.
Kuntz has taken an inclusive approach to teaching and performing dance for many years; she's shared prisoners' stories through her work and taught classes for people affected by Parkinson's. 
Ost, now semi-retired, taught art at the college level. Prior to earning her MFA at Savannah College of Art and Design she was a grade school teacher in the Arctic for the Inuit people.
Content from Kuntz's Dance History class, which highlighted the work of social justice choreographers, sparked Ost's interest, and she offered to bring an art-making component into the class to, as she said, "honor the students' learning." The study of William Forsythe's performance installation "Human Writes" brought in the Declaration of Human Rights. Kuntz said that superimposing bodies on the Declaration's text was "such an obvious image in my mind that it needed to be explored."
Visitors are encouraged to touch, move and interact with elements of the exhibit. Kuntz hopes that people will spend time reading the Declaration. As part of the experience, visitors are invited to engage in dialogue with a dancer whose image is projected on the gallery wall.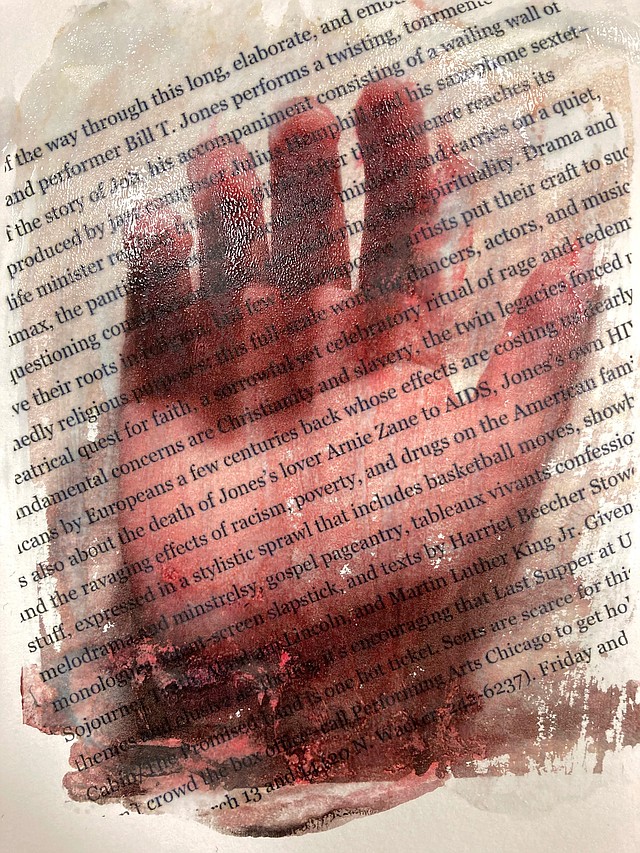 An environmental component is at play here as well.
"I hope the exhibit helps remind people that our rights don't stop with human beings," Kuntz said on the use of trash in the tape bodies.
"Right to Recognition," the stage version, was developed for Western's upcoming "Dance in Concert," and further explores the idea of seeing and responding to other human beings. It's a structured improvisation. "There are guideposts along the way," Kuntz said, but each performance from May 6 to 8 requires the dancers to be incredibly present.
"The dancers are able to truly see and respond to each other inside of this structure," Kuntz said. "They are in real time, not planned time. They respond to exactly what unfolds right then and there. This kind of genuine response is stunning to witness. The piece really does explore being seen, or not, and what comes of that exposure."
In addition to Kuntz's work, "Dance in Concert" features choreography by WWU Dance faculty, including Penny Hutchinson and Angela Sebastian, as well as guest artists Liz Gerring, Anna Long, and Laura Berg and Gracie Whyte of the Los Angeles-based contemporary dance company Whyteberg.
To get to the B Gallery, from the first floor of the Fine Arts Building, go east down the hall opposite the stairs on the south end of the building. The entrance is on the left at the bottom of the ramp. The building is wheelchair accessible. For accessibility questions or accessible parking call (360) 650-3660.
"Right to Recognition, a body response to the Declaration of Human Rights" can be experienced from 9:30 a.m. to 5:30 p.m. Mondays through Thursdays until May 12 in the B Gallery WWU Fine Art Building at 516 High St. Info: kuntzandco.org. 
"Dance in Concert" will be performed at 7:30 p.m. May 6 to 7 and 2 p.m. Sunday, May 8 at the Performing Arts Center Mainstage, 516 High St. Tickets are $10 to $16. Free for WWU students. Info: cfpa.wwu.edu.