WTD?
What's the Deal With: The Acid Ball?
Having a ball with Bellingham's waterfront revitalization
May 4, 2022 at 5:35 a.m.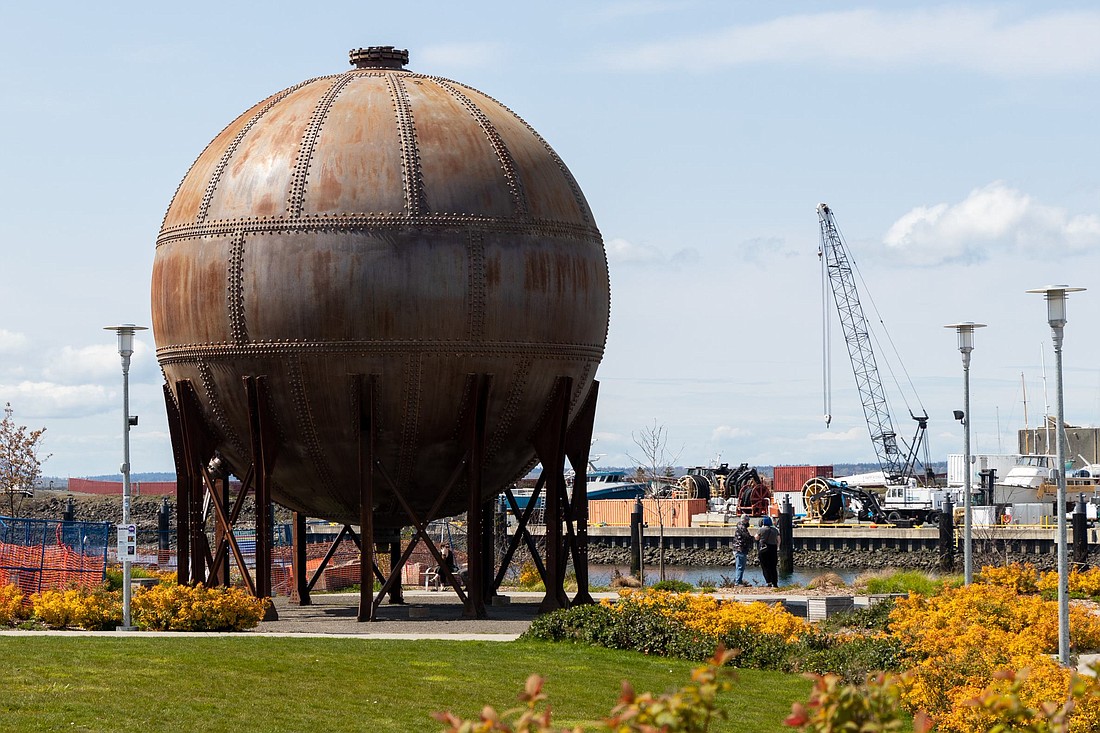 ---
---
In August 2016, the city put out a call looking for design proposals to create an art installation incorporating the Acid Ball, a leftover from the industrial age, into the developing waterfront.  
The name "Acid Ball" comes from the old Georgia-Pacific pulp and tissue mill where the massive 200-ton monolith was used to hold liquid and gas from wood chips that were broken down by acid. Bellingham's big ball was built in 1938 next to the still-standing digester tanks until Feb. 21, 2018, when the city had it moved 1,000 feet north into the new Waypoint Park.  
Out of 26 proposals, the Acid Ball design bid was won by Mutuus Studio, a Seattle-based design firm. Their vision was to coat Acid Ball in reflective glass beads and have LEDs light it up at night. 
The project, funded through the city's One Percent for the Arts program, cost $130,000 to complete. The ball was moved into its position in the newly built Waypoint Park to create a connection between the waterfront and downtown, along with the renovation of the Granary building.
WTD runs on Wednesdays. Have a suggestion for a "What's the Deal With?" inquiry? Email us at newstips@cascadiadaily.com.