Drink Cascadia
Wander to Wander, then to Deception Pass
Sipping suggestions from near and far
May 4, 2022 at 5:25 a.m.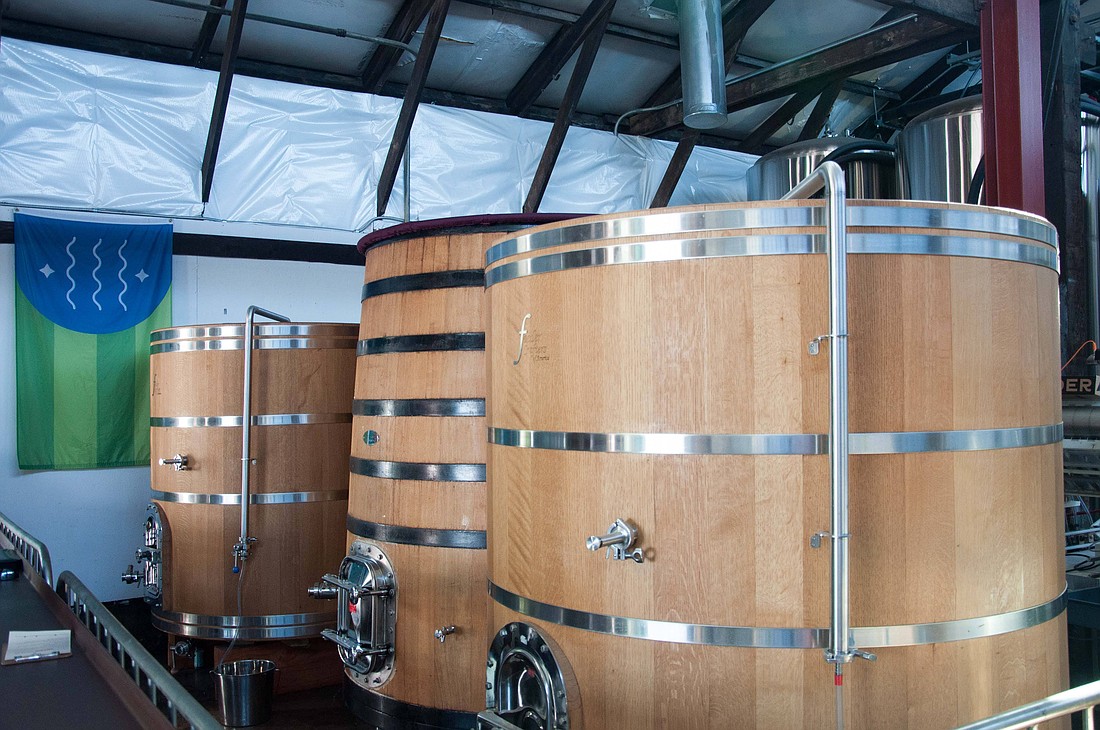 ---
---
Celebrate the anniversaries of Wander Brewing and Deception Pass State Park this week with special beer releases from Bellingham to Seattle. 
Celebrate eight years of Wander Brewing
Wander Brewing will celebrate its eighth anniversary from May 6 to 8. The weekend-long event kicks off Friday with a double can and glass release. Wander will release two IPAs and anniversary glassware with label design by local artist Savannah LeCornu. 
On Saturday, May 7, the party continues with a Makers Market from 3 p.m. to 7 p.m., a bakery pop-up featuring Bellingham-favorite Saltadena Bakery and music by DJ Jason. 
On Sunday, May 8 (Mother's Day), Back East BBQ will provide the eats while Wander pours $4 pints of Wander Litely lager and Bham City Ale blonde. Sour beer slushies will be available throughout the weekend.
Wander Brewing opened in May 2014, just a couple of weeks before the original Aslan brewpub. Wander became Bellingham's fourth brewery, preceded by Boundary Bay, Chuckanut and Kulshan, and closely followed by Aslan. 
In the eight years since owners Colleen and Chad Kuehl opened their doors, Wander has propelled itself from "new kid on the block" to one of the most innovative, awarded and sought-after breweries in Bellingham. A year after opening, they earned their first Gold Medal at the Great American Beer Festival for 2015's Wild Warehouse farmhouse ale. In 2018, Wander was named Large Brewery of the Year at the Washington Beer Awards.
Wander continues to provide one of the most well-rounded and consistently high-quality tap lists in town, with everything from lagers and IPAs to porters, stouts and foeder-aged sours (a foeder is essentially an enormous oak barrel used for aging beer) on tap. Everything they produce is top-notch, and there's something for everyone.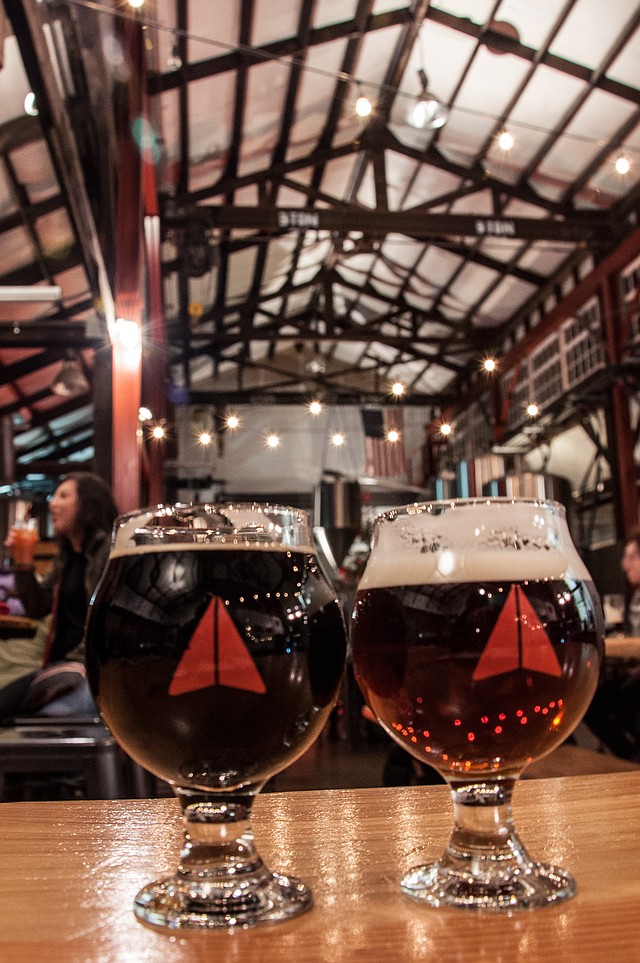 A few of my personal favorite Wander memories include sipping post-hike pints with our "hike and brewery meetup" group after trekking the Rock Trail during Bellingham Beer Week 2014, interviewing Colleen and Chad for a story while their newborn kiddo bounced happily in their laps in 2018, and attending a standing-room-only Brewingham trailer screening in 2019. Not to mention the countless times I've spent hanging out with family and friends at Wander's all-ages taproom. We're lucky to have Wander in our community.
Stop in over the weekend to wish Wander a happy anniversary. And if you can't make Mother's Day for those $4 pints, don't worry. Both Wander Litely and Bham City Ale are available for $5 until 5 p.m. every day during Wander's "happiness hours."
Aslan event benefits Max Higbee Center
A few weeks ago, I mentioned Max Higbee Week in this column. Hosted by Aslan Depot, the event successfully raised more than $19,300 for Max Higbee Center. Cheers to Aslan, numerous local breweries and cideries that donated beer/cider, and the Bellingham community for showing up. You can still support Max Higbee Center through donations and by purchasing "MHC" designated beers at Aslan Depot.
Recent releases
This year, Deception Pass State Park celebrates its 100-year anniversary. What's that have to do with beer, you ask? According to a news release, Seattle-based Two Beers Brewing "was approached by Deception Pass Park Foundation board members with the opportunity to create a celebratory beer benefiting the Park Foundation's fundraising efforts."  
Two Beers has released Deception Pass Summer Ale to commemorate the occasion. A low-alcohol, low-hop-bitterness summer ale, it pairs well with "hiking, camping, kayaking, sunshine and nature." The seasonal beer is already hitting shelves and will be widely available in local stores by mid-May. Six-pack box and can art was created by Justina Burns, lead designer at Two Beers Brewing.
Should you decide to enjoy some Deception Pass Summer Ale at the state park, please drink and recreate responsibly. According to the state park's official policy, "alcoholic beverages are allowed only in campsites or at picnic tables." 
In Bellingham, several breweries have new releases on tap. Menace Brewing is now pouring its fan-favorite Chili Bravo, made with serrano and jalepeño peppers. The brewery also recently released Menace Tirith Pale Ale. Both beers are available on tap and in cans. 
Kulshan Brewing has released Yard Games California Common, a "steam beer" brewed with lager yeast and fermented at ale temperatures. This beer is only available on tap at Kulshan's James Street and K2 locations. Another new release, Sun Clouds German-style Maibock, is available on draft at all three Kulshan locations.
Aslan Brewing's recently released Český Lev is a pale lager made with 100% Czech ingredients. "Double decocted, naturally carbonated, and lagered for 90 days, Český Lev will be the most authentic Czech lager you'll find outside of Plzeň," Aslan wrote in a social media post. The beer is available on draft and in cans at all Aslan locations. 
Brandon Fralic's Drink Cascadia column runs every other Wednesday. Reach him at drinkcascadia@gmail.com