The A-List
A&E calendar: Markets, tours, beasts and blooms
May 4, 2022 at 5:10 a.m.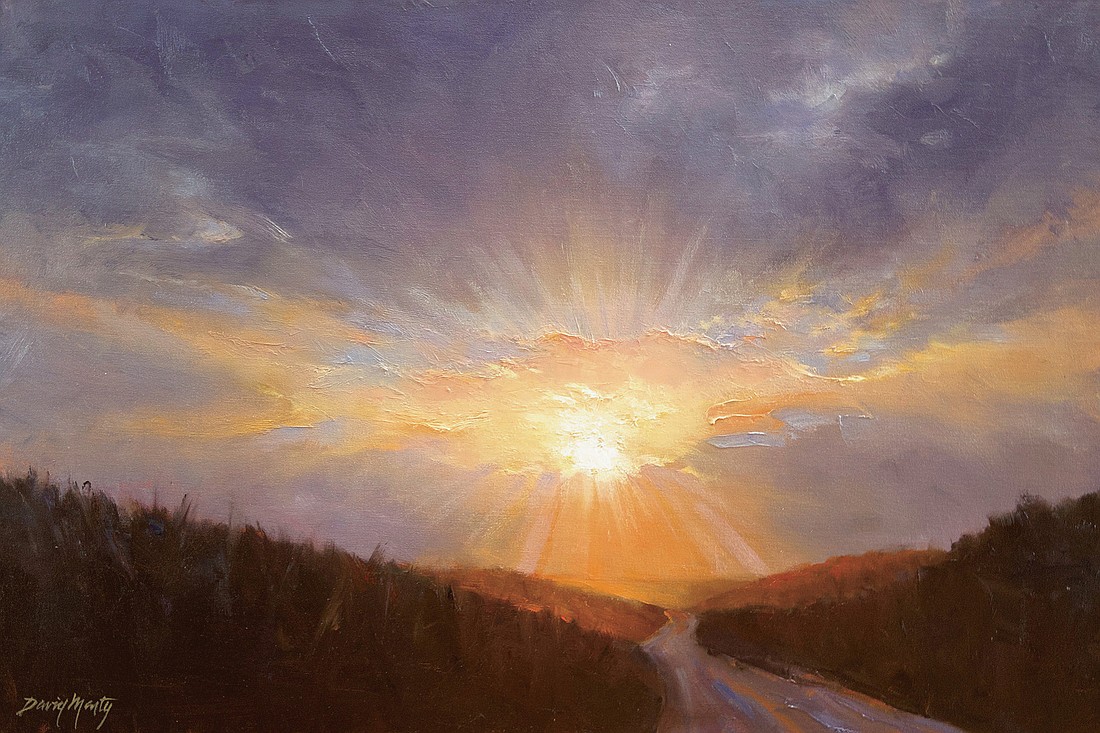 ---
---
Thursday, May 5
Beauty and the Beast
7:30 p.m., Claire vg Thomas Theatre, 655 Front St., Lynden
This "tale as old as time" musical continues at 7:30 p.m. Thursday through Saturday, and 2 p.m. Sunday in downtown Lynden. Tickets are $11 to $15; additional performances take place May 12 to 15. Info: theclaire.org
Local Laughs Comedy Open Mic
9 p.m., The Local Public House, 1427 Railroad Ave.
This bimonthly open mic gives each comedian five minutes at the mic. Sign up to tell jokes, or just come to laugh and support local comedy. Audience members and performers will be required to show proof of vaccination. Entry is free. Info: Facebook.com/locallaughsbham 
Friday, May 6
Camano Studio Tour
10 a.m. to 5 p.m., Camano Island
Visit more than 30 juried artists at 24 studios and five galleries from 10 a.m. to 5 p.m. Friday through Sunday throughout Camano Island. Check out an interactive map and brochure online, or pick up a printed version at the three visitor centers on the island, each studio venue and local community businesses. The 23rd annual event continues May 14 to 15. Info: camanostudiotour.com 
Baroque Quartet
7 p.m., St. Paul's Episcopal Church, 2117 Walnut St.
The Salish Sea Early Music Festival presents internationally known soloists including harpsichordist Elisabeth Wright, viola da gambist Susie Napper, baroque violinist David Greenberg, and baroque flutist Jeffrey Cohan in a performance of "L'Apotheose de Lully," "A Paris Quartet," "Pieces en Trio," and other works. Tickets are $15 to $25 (free for those 18 and under). Info: salishseafestival.org 
Days of Our Nights
7:30 p.m., Sylvia Center, 207 Prospect St.
The Upfront Theatre presents "Days of Our Nights," an improvised soap opera, at 7:30 p.m. Fridays and Saturdays through May. At 9:30 p.m., stick around for "The Laughter Games" — where improvisers will be given specific challenges to test their prowess. Tickets are $10 to $15. Info: theupfront.com 
First Friday Artwalk
6 p.m. to 9 p.m., downtown Anacortes
Joanie Schwartz Glass, The Majestic Inn and Spa, Scott Milo Gallery, four studios above Scott Milo Gallery, Trinity Skate and the Croatian Cultural Center will be among the venues opening their doors for this monthly event in downtown Anacortes. Entry is free. Info: anacortesart.com
Ben Starner Piano Concert
5:30 p.m., Guemes Island General Store, 7885 Guemes Island Rd., Anacortes
Starner, a Skagit County native and a master on the keys, will perform multiple genres of piano music, not forsaking his first loves of jazz and ragtime. Entry to the all-ages dinner show is free. The car ferry from Anacortes takes five minutes, with the boat departing every 30 minutes. Info: guemesislandgeneralstore.com
Saturday, May 7
Anacortes Farmers Market Opening Day
9 a.m. to 2 p.m., Depot Arts Center, 611 R Ave., Anacortes
An opening day celebration for this weekly market will include live music by local favorites The Enthusiasts, fresh produce, baked goods, flowers, tasty food, unique arts and crafts, a kids booth and an outdoor cafe. The market continues Saturdays through October 29. Info: anacortesfarmersmarket.org 
Bellingham Farmers Market
10 a.m. to 2 p.m., Depot Market Square, 1100 Railroad Ave.
Market-goers can expect a wide variety of products from over 80 vendors every Saturday through December 17 at the Depot Market Square. This includes fresh produce, flowers, artisan foods and crafts. All vendors are from Whatcom and Skagit counties. Info: bellinghamfarmers.org 
Dockside Market
10 a.m. to 2 p.m., Gate 5, Squalicum Harbor
Product availability and sale dates throughout the seasons vary; the operation of the market reflects the dynamic circumstances local fisher-folks navigate. Check the market's Facebook page prior to sale days to see what sorts of seafood will be on the lineup. Info: bellinghamseafeast.org 
Whidbey Art Market
10 a.m. to 5 p.m., Langley United Methodist Church, 301 Anthes Ave.
Find unique work by Whidbey Island artists at this event taking place from 10 a.m. to 5 p.m. Saturday and Sunday. Entry is free; if you're one of the first 10 mothers to arrive each day, the artists will have a special gift for you. Info: whidbeyartmarket.com 
Bake Sale & Blooms
12 p.m. to 5 p.m., Home Farm, 8020 Kickerville Rd., Blaine
At this Mother's Day mini-market, find baked goods, fresh coffee, beautifully curated gifts, flowers and hanging baskets, and more. Ana Rose Sweets, Floralie Flower Farm, MaryGold Tales, K and K Creations, Hammerhead Coffee Roasters and Dogwood Design Studio will be among the vendors. Info: homefarm.farm 
Celebrating in Song
7:30 p.m., McIntyre Hall, 2501 E. College Way, Mount Vernon
The Skagit Valley Chorale will celebrate musical and community harmony with performances at 7:30 p.m. Saturday, and 2 p.m. Sunday. "Celebrating in Song" highlights music about coming together to share comfort and grief, belonging and adventure, and even food and laughter. Tickets are $18 to $25. Info: mcintyrehall.org 
Shock the Island
8 p.m. to 11 p.m., Deport Arts Center, 611 R Ave., Anacortes
Anacortes Music Project and AHS Green Club will feature local high school band at this all-ages show. Attendees can support local student music and see some familiar bands from the recent Rock the Island show. Suggested donation is $10. Proceeds benefit AMP and AHS Green Club, so you'll be supporting live music and the environment. Info: anacortesmusicproject.org 
Sunday, May 8
Second Sunday Jazz
2 p.m., Anacortes Public Library, 1220 10th St.
The Kate Olson Quartet will perform at this monthly concert at the Library Community Meeting Room. Olson is a Seattle-based improvising saxophonist and music educator. She has appeared on stage with pop music icons Elvis Costello, Brandi Carlisle and Sir Mix-A-Lot. The event is free. Info: library.cityofanacortes.org 
Wednesday, May 11
Comedy Show
8 p.m., The Blue Room, 202 E. Holly St.
Bellingham Entertainment hosts an all-ages Comedy Show featuring Cecilee Romano, Gabey Lucas, Julian Thompson and Andrea Entz. Nathan Romano hosts and Bernice Jing Ye will be the headliner. Warning: the comedy may be geared toward a mature audience. Tickets are $10. Info: blueroombham.com 
Before heading out to attend in-person happenings, check with individual venues to make sure the event is still taking place as scheduled.
The A-List appears weekly on Wednesdays. To submit an event for consideration, email calendar@cascadiadaily.com